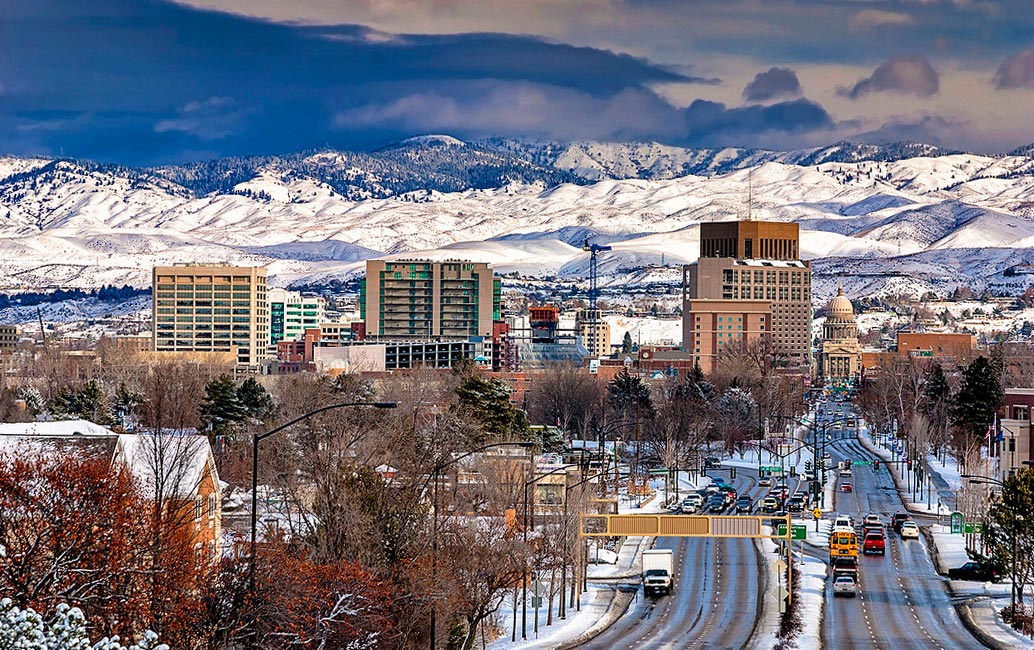 When people think of Idaho they probably think of a rural farmland state. However, that is not always the case, especially in Boise! Boise is the capital of Idaho, and a very mainstream city. There are coffee shops, malls, and special seasonal activities that you can do in Boise. Some of the most popular include:
1) Visit the State Capital
The Boise capitol building is located in the heart of downtown, at the very end of Capital Blvd. Everyone is welcome to go inside and take a self guided tour. The inside is beautiful, all white marble. If you are lucky you might just run into the governor!
2) The Old Idaho Penitentiary
The penitentiary is a must see! The admission is only $6 for adults, and it will keep you busy for hours. You will tour interesting places on the grounds like the old cafeteria, the hanging chamber, and the most haunted cell. The penitentiary is known as the most haunted place in the whole state, so be careful and watch your back on the tour!
3) Shopping: Boise Towne Square and The Village at Meridian
There are many cute boutiques and shops in the downtown area , but as for malls go, Boise Towne Square and The Village at Meridian are the way to go. The Towne Square is you average indoor mall, with any store you can think of. The Village on the other hand is a very trendy and cute outdoor mall, that often has live entertainment and activities. Both malls are a must do on a trip to Boise!
4) Attend a Boise State Football game
Boise State is located in the heart of downtown, just a mile away from the capitol building, coffee shops, and a load of restaurants. If you happen to visit on a Saturday in the fall you might just get to attend a Bronco football game. Game days are so much fun, from tailgating to touchdowns they are what the Boise locals and students live for. Grab your blue and orange and head out to a game, you won't regret it!
5) Hike Table Rock
The hike up to take rock is the most popular among locals and students. The hike takes about 45 min-1 hour each way, but is worth the view at the end. Once at the top of the mountain, you will overlook the entire city, it is quite amazing. There is also a driving trail if you prefer that. A sunset hike is always a good idea.
If you plan on visiting Boise, ID anytime soon you will definitely be kept busy. These 5 actives and locations are all within 15 miles of each other which is a bonus for the college students who have to uber! These 5 things are a must do, however there are many other things you can find to occupy your time and make you trip memorable. 
---
---
Related Articles