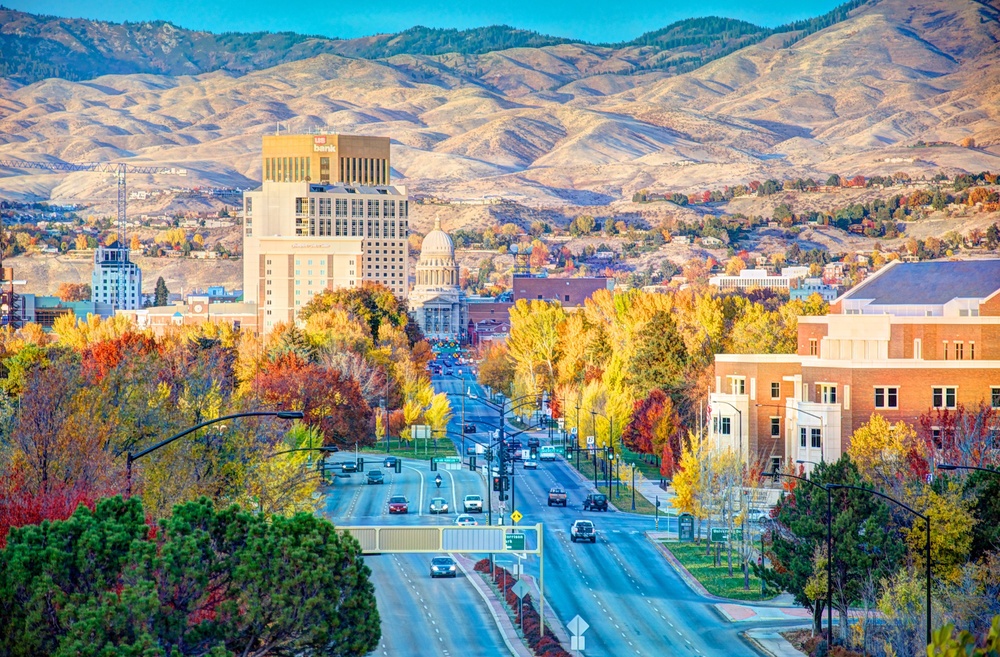 Boise has many activities that will be enjoyable to everyone! Boise has four seasons, so it truly is a place that has everything. Go skiing in the morning and make it to school for the afternoon is only something you can do in Boise. Here are the 5 things you can do during summer and winter in Boise!
1) Float the Boise River (Summer)
Floating down the Boise River during the middle of a heat wave in summer is the perfect way to cool off. You will need to rent or buy a tube or raft, and will need to set aside 2-3 hours. The float is mostly calm, with the occasional small section of white water. One of the most fun things to do during summer.
2) Bogus Basin (Winter and Summer)
Located 40 min from downtown Boise is Bogus Basin Mountain Recreational Area. Bogus Basin is open year round, but its prime time is during winter. They have ski and snowboard runs, lessons, and even a tubing hill. In the summer they have a bobsled roller coaster ride through the mountains, and a rock climbing wall. Bogus Basin has things to do for the whole family.
3) Roaring Springs Water Park (summer)
Roaring Springs is in Meridian (25 min outside Boise) and is an all day activity for everyone. There are multiple huge water slides, a wave pool, and a lazy river. It is a great place to hang out and cool off in the intense summer heat.
4) Eagle Island Tubing Hill and Man Made Lake (Summer and Winter)
Eagle is a town just outside of Boise and is a residential area. Eagle Island is a state park with a man made mini lake and beach for the summer and a snow tubing hill in the winter. There are usually food truck and a small snack shack that provide food if you don't bring your own. This is a great place to go and hang out in both summer and winter.
5) Lucky Peak Lake (Summer)
Lucky Peak is about 25 Min from Boise and it is a huge lake/reservoir. There is a large section of sand, so it feels like you are at the beach! Boats are allowed on the water, and many people choose to stay the night in their tents on the sand. A very fun place for a summer day.
Wether you are visiting or living here, there are many activities to fill your time. Spend the day at Bogus on the slopes, or stay downtown for some shopping, you will not be bored. Each season brings a new activity and sense of spirit to the city!
---
---
Related Articles