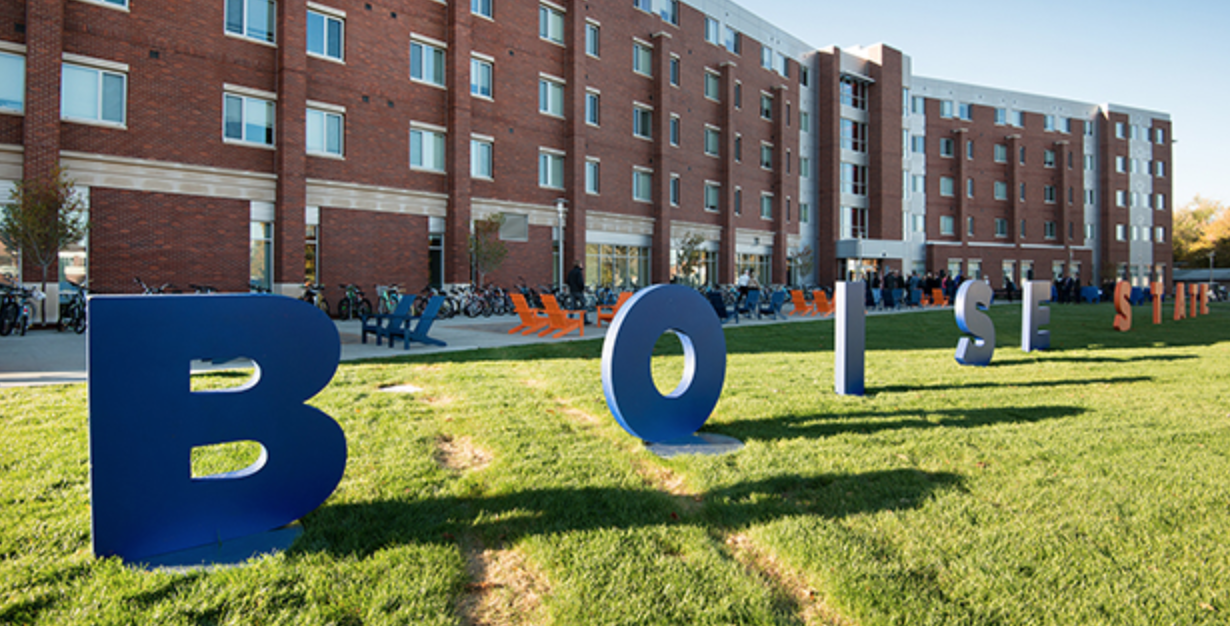 Living on campus can be a very eye opening experience, and can teach you a lot about yourself. The dorm building you choose can make of break your college experience, so it is very important to know what you want before you make your choice. At Boise State there are 7 dorm buildings to choose from. Here is the difference between them:
1) Chaffee Hall
Chaffee is located right next to Albertsons Stadium and the Taco Bell arena, so if you plan on attending most sporting events, Chaffee Hall is for you. Chaffee has three wings, A,B, and D. A and B are the same, traditional double rooms with communal bathrooms. D wing has double rooms with every two rooms sharing a private bathroom. Chaffee is known as the most social dorm on campus, and where everyone wants to be.

2) Taylor, Driscoll, Kieser and Morrison Halls
Taylor, Driscoll, Kieser and Morrison Halls are all the same style of living. They are half suite style, and half double rooms. These dorms are also very well known on campus. The suites hold from 4 to 8 students in double and single rooms. These dorms have a good reputation for the community aspect of college, and they are located right on the green belt of the Boise River.
3)Suites
The suites are located on the other side of campus from the other dorms, right next to Capital Blvd. They are a great living situation for those who are more kept to themselves, and like their personal space. Each suite has four students with their own rooms and bathrooms. They also have a mini kitchen in the suite which can bevery convenient. The suites are know to be one of the least social dorms on campus.
4) Sawtooth/ Honors
Sawtooth Hall and Honors College is the newest dorm on campus, opening just last summer 2017. They are double rooms sharing a bathroom every two rooms. The bedrooms are a very nice size, and come with two double size beds. This is a very nice area to live, however it is a bit more expensive than the other dorms. It has been said to be a great place to live and make friends easily.
5) Towers
Towers is the oldest dorm on campus, and a place not many people choose to live. It is located right next to the bridge over the Boise River on Capital Blvd. It is a 7 story building with double bedroom and shared bathroom layout. It is far from the center of campus and seems to be inconvenient to those who live there. It is about a 10-15 min walk to the dinning hall and the other dorms, which can seem like a problem to some people. Towers is also known as a place people generally do not want to live.
Overall, all dorms on the Boise State campus are very well kept, and you will meet friends at anyone you decide to live at. The dorm you live in can make or break your college experience so choose wisely when signing up this spring.
---
---
Related Articles