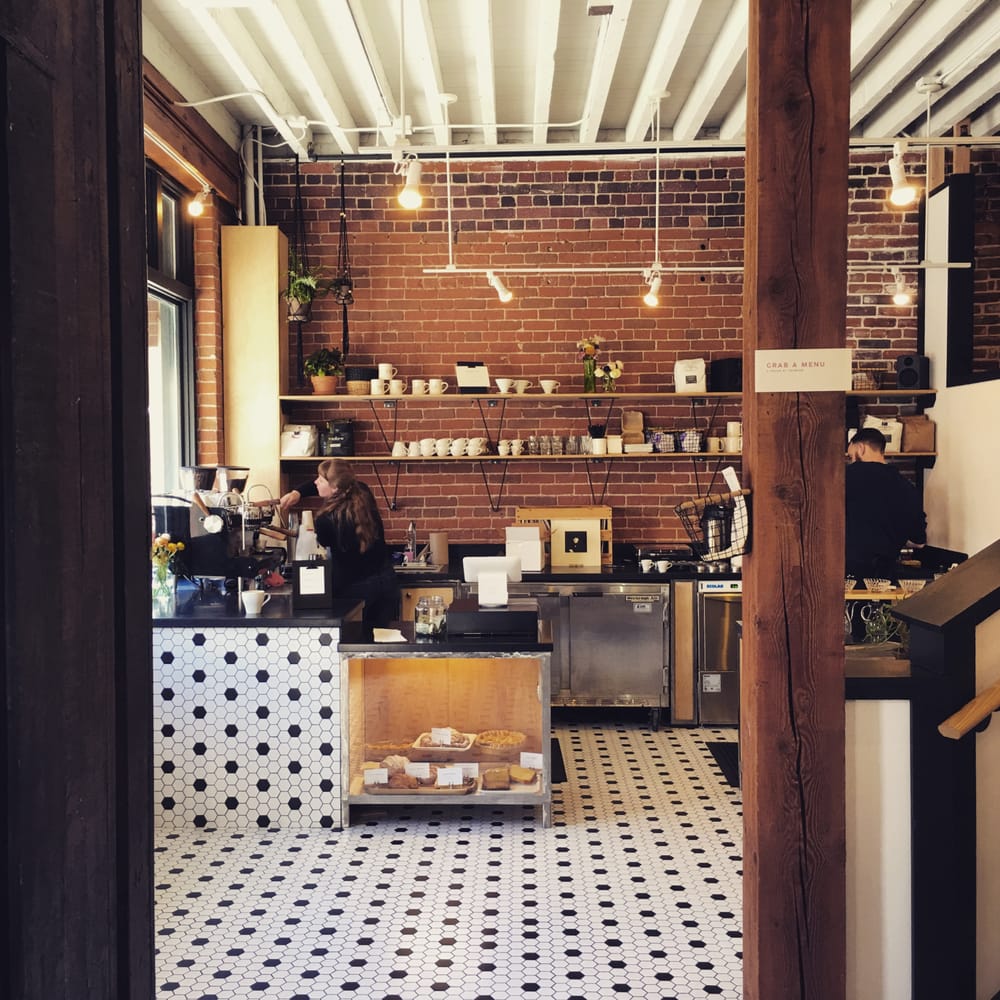 Boise State is located in the heart of downtown Boise which means there are lots of great coffee shops and cafés. Some are very popular and some are less known but hidden gems. Here are the top 5 coffee shops that you need to try near Boise State:
1) Big City Café
Big City is probably the most well known in downtown Boise. The café has a rustic chic vibe, and is the perfect place to relax on a weekend morning. They sell traditional breakfast items, along with the biggest pastries you will ever see. Make sure to get your perfect instagram shot in front of the photogenic walls before you eat.  The Belgian Waffle is a must try!
2) District Coffee House
District Coffee House is also a very popular coffee shop among students at Boise State. The inside is very modern and has a classic feel, and has a great brick wall . They serve all coffee drinks you can think of, and there are trendy places inside to take pictures. The vanilla latte is to die for!
3) Slow by Slow Coffee
Slow by Slow is less well known than the previous coffee shops, however it is still noteworthy. The inside is very small, and very modern looking. They have a limited amount of drinks that are more traditional. They have some small pastries as well. Definitely worth checking out!
4) Flying M Coffeehouse
The Flying M Coffeehouse is described to have a vibrant and grundy feel. They have signature coffee blends that are great and they even sell small quirky gifts. The baristas and servers have the best reputation out of any coffee shop downtown, so you will be guaranteed a wonderful experience. Make sure to try out the homemade bakery treats, they are the best!
5) Thomas Hammer Coffee
Thomas Hammer is described to be a very home like and local environment. It is filled with students and locals, the tourists tend to overlook it. This is a great place to do homework, because it usually isn't too crowded like some other places can be. There is also outside seating so those warm summer days. Definitely try the French Roast!
There are so many more spectacular coffee shops in downtown Boise, but these 5 are a must! Whether you are looking for a quick coffee, or a place to hang out all day, Boise has theperfect place for you. As an added bonus, all 5 coffee shops are only a 10-15 minute bike ride from the Boise State campus, so there is no excuse to not go out and try them!
---
---
Related Articles