1. Mark Marino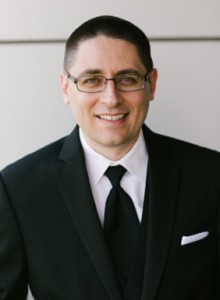 Rating: 5.0 Department: Mathematics
Courses Taught by Professor Marino:
MTH142 – 
Learn More
Student Reviews of Professor Marino:
"He is as great as all of the reviews say. He's good at explaining and will answer your questions. He's approachable and will help you do well. Print his notes for class and fill them out, go to his exam reviews and you will ace them. He sometimes sends emails with his dog doing calculus and gives test tips so read them." "This man is the best. Once you go Marino, you can't go back." "Marino is a GREAT PROFESSOR!!!. He gives out great note. Goes through every single details. Homework are reasonable. Quiz and test are fair. Overall a great course. If you hate calculus, after taking with him you will love it."
2. Julie Bowker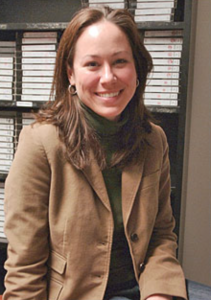 Rating: 5.0 Department: Psychology
Courses Taught by Professor Bowker
PSY458 – 
Learn More
Student Reviews of Professor Bowker
"Dr. Bowker may be the best professor I've had at UB. Her teaching style is very clear and well practiced. She takes her time with her lectures, and repeats the important information that will be crucial for your mid-term and final exam. Her sincerity and genuine interest in her subject is contagious and she is just really understanding." "Julie Bowker is the best lecturer you can get. She's so sweet and encourages students to speak up in class. Best of all, her class is an easy A. Just turn up for class and prepare for her essay exams (which are actually way easier than it sounds). I managed to gain a lot of knowledge and insight on adolescence development through her course." "One of the best. Really nice professor who cares. Makes sure we understand and acquire the knowledge by repeating important points. Essay based exams which are manageable to do well in if you listen in class. Extra credit assignments takes longer than usual to complete but worth quite a bit and can help your grade tremendously. Highly recommended."
3. David Schmid
Rating: 5.0 Department: English
Courses Taught by Professor Schmid
ENG261 – 
Learn More
Student Reviews of Professor Schmid
"Dr. Schmid is well versed in his subject area and always willing to work with students to ensure they do well, if they put forth the effort on assignments. One of the fasted editors I have ever had edit my work and the feedback is useful in perfecting and improving upon your writing skills. UB is lucky to have him." "I took his class "Watching Television" for the mandatory seminar credit this past fall and it was my best class experience that semester. We had to submit two reflections a week based off what we watched so the work load wasn't bad. Participate and it will be a fun and easy class." "Honestly the best professor at UB. Looked forward to every class. Must take professor."
4) Tracy Wienckowski
Rating: 5.0 Department: Mathematics
Courses Taught by Professor Wienckowski
MTH122 – 
Learn More
Student Reviews of Professor Wienckowski
"She's an awesome teacher. Provides everything you will need to know for exams, her tests are not overly difficult, and there is very little work outside of the classroom. And she drops your worst exam, so you don't need to take the final. GO TO CLASS - she does tons of examples in class, exactly like the ones on the exam." "Tracy is an amazing teacher as long as you go to her lecture and finish her review sheet I did fine without any outside work. She also is never hesitant to give you help at her office hours." "Amazing teacher! I never understood math at all before her, but she made everything so simple. She kept class interesting. I would definately recommend to anyone like me who was never interested in math because she makes it easier to get through."
5) Gerald Lemoine, Jr.
Rating: 5.0 Department: Management
Courses Taught by Professor Lemoine
MGB301 – 
Learn More
Student Reviews of Professor Lemoine
"Probably the best professor I have ever had. He makes class interesting. I've gotten so wrapped up in his lecturing that I forget to take notes (but it's okay because he posts the PowerPoint anyway). And the content of the lecture is always spot on, like he makes it MAKE SENSE. And it's memorable. He's a great help outside of class too." "One of the best teachers I've ever had. Makes you learn all the material without realizing you're learning it through funny stories and class activities. Lectures are a must as class activities count for grade but they are always entertaining." "Great teacher. One of the most engaging classes I've ever had in college. Clear with what material will be on tests (three and a final - one of the three gets dropped), what he wants from the group project, and his expectations of you as a student. A LOT of extra credit opportunities. TAKE HIM IF YOU CAN!"
6) Rebecca Metcalf
Rating: 5.0 Department: Mathematics
Courses Taught by Professor Metcalf
ULC148 – 
Learn More
Student Reviews of Professor Metcalf
"She's the best! Very helpful and caring for her students." "Great teacher. I never understand math until I took her course. She definitely wants to see her students succeed. If you have ever struggled with math in high school and have to take a class here, try her 147 or 148 classes." "The best math teacher ever! She is very helpful and reminded me of a high school teacher, she is concerned w/ class and we even had activities were we used candy!"
7) Theodore Lee
Rating: 5.0 Department: English
Courses Taught by Professor Lee
ESL408 – 
Learn More
Student Reviews of Professor Lee
"One of the coolest teachers. I used to honestly look forward to his class." "I love his class, more like looking forward to attend every day." "Young guy so he understands your situation. Highly Recommended but only if you want to give some participation. Very friendly and helps you a lot in and out of class and not so strict."
8) Edward Kasprzak
Rating: 5.0 Department: Engineering
Courses Taught by Professor Kasprzak
MAE454 – 
Learn More
Student Reviews of Professor Kasprzak
"Best professor in history of engineering." "Wonderful professor. If you want to learn well and understand a subject. Take this class because Pro. K is an amazing guy. He shows a lot of interest in help student understand the work and his tests are VERY VERY reasonable especially if you do the homework. My appreciation for a good learning experience goes to this guy. Thank you Pro. K." "If you have a chance to take a class with Dr. Kasprzak, you better take it. Best teacher I've had by far. Extremely clear and concise and a lot of fun in class. But also expects you to know the material. Great Guy. Very knowledgeable."
9) John Burdick
Rating: 5.0 Department: American Studies
Courses Taught by Professor Burdick
AMS295 – 
Learn More
Student Reviews of Professor Burdick
"Nice professor, class was easy and very interesting. If you go to class and turn everything in, no reason you shouldn't get an A." "Two papers and easy quizzes on the readings almost every class. Just read before you come and pay attention and you will be golden." "This class was awesome. Learned a lot about food that I did not know before. John is a passionate, patient and insightful professor. Really gave the students a chance to share their opinions and really valued them. One of the best teachers I have ever had. I strongly recommend that you take a class with John."
10) Erica Demler
Rating: 5.0 Department: Mathematics
Courses Taught by Professor Demler
ULC147 – 
Learn More
Student Reviews of Professor Demler
"She was a great teacher who made math fun and interesting, which math has never been for me." "One of the best! Demler made sure I knew my work and that I stayed on top of everything in order to receive a good grade and pass! Her office hours is also something else that really helps a lot as it has for me! Would definitely take her class again if I had too!" "Professor Demler was absolutely amazing! Her lectures were clear and she did plenty of practice questions in class. She is an extremely lenient grader when it comes to quizzes and tests. She made math super easy and fun. She's a very sweet professor. Class is composed of online homework, quizzes and tests. Definitely take this class with her!"
Notable Research Projects per Faculty at Buffalo
1. How the Universe Works by Avto Kharchilava, Ia Iashvili, and Salvatore Rappoccio
Faculty
:
Physics
The research into high-energy physics conducted by these three professors is simulating experiences that could determine how the universe functions. They are aiming to answer some fundamental life questions. And they've just received a grant to do so.
2) Opioid Studies by Hanna Grol-Prokopczyk
Faculty
:
Sociology
To solve the opioid crisis in the United States, many doctors and scientists and medical professionals turn to research. However, some of the research is flawed. As learned by Grol-Prokopczyk, some research on opioid use excludes those with lower incomes and those of older ages.
3) Climate and Power by Sayanti Mukherjee
Faculty: 
Engineering and Applied Sciences
One interesting effect of climate change that is often overlooked by scientists is the impact it can have on power grids. Mukherjee's research delves into the world of energy. He is trying to find the best ways of growing with the energy fields as the climate changes, too.
4) Taken Aback by Mark Seery
Faculty
:
Psychology
Too often, people repress positive emotions and feelings so as to continue with their day-to-day tasks. But Seery's research shows that to appreciate some emotions, you have to take a step back from yourself. His particular work focuses on awe.
5) Advertising Drugs by Inho Suk
Faculty: 
Management
The market for drugs, like many others, surges when the stock market improves. This is largely due to the increased ability to advertise the medications. Inho Suk's research also found that the advertising is more effective under these circumstances, as well. There is no denying the high quality of research being carried out at the University of Buffalo. Make sure to stay tuned for all the research projects being done on campus.