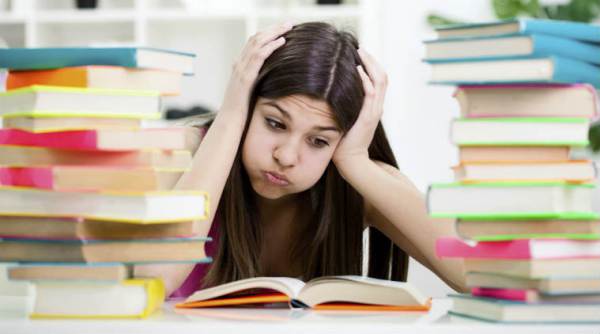 If you've ever thought "hmm…the volume of this banana peel is…" while eating a banana, you've taken a class at UB where you have also asked yourself "why would I ever need to know this?" But we all have that one class or 10 classes that make you lose you eat a 1000 calories of comfort food. Here are 10 of the Hardest Classes at University of Buffalo!
Unless you're really intrigued by the treatment of the dynamics of fluids, emphasizing incompressible fluids, this course will surely make you drink more coffee than you ever imagined drinking. The average is a low 30…even on the final.
This course studies descriptive and functional primate anatomy, with relevance to the origin and adaptation of groups within the order of primates. While taking this class, you might not have the energy to understand how your brain is still functioning but you will have an understanding of why you were lucky enough to get the human brain.
No one really knows what derivatives are…well they do not really know how to explain it- one knows it or he/she does not. Therefore, if you want to learn about the wide range of derivative financial securities developed over the past fifteen years and you are ready to be one who knows or doeshttp://i.giphy.com/asEfvSxfUEEjC.gif not know, you are more than welcome to gamble your intelligence in this game of financial derivatives.
If you have hated switching regression models in your preliminary business stats course, I would recommend staying as far as you can from this course.
As a senior who need this class to graduate because somehow learning 2 semesters of language in college will make a huge difference in your career, this class will give you nightmares especially when you go to class. The professor only speaks German with you and even though you bought the solutions book, you are struggling with handing in homework on time.
Let us just say your hopes of becoming a pharmacist or a doctor will burn as you burn down the Chemisty lab because you never really understood while Chemical X cannot be mixed with anything at a high temperature in Chem 101.
Attendance is 5 points for this Monday morning 8:00 AM mandatory class. If you fall asleep listening to why you cannot wear khakis to a certain type of networking event for the 7th time, you do not get those 5 points. If you are 10 minutes late, that is another 5 points off.
The name of the course does not seem like anything you cannot handle. Jokes on you! If you did not know the following:the countability of the rationals and the uncountability of the real numbers; boundedness; upper and lower bounds; lub's and glb's; lub and glb property; density of the rationals in the reals etc. Now you can say that you have heard about such topics. This is a course where you will enjoy learning about "higher math".
If you are one of those lucky freshman who get to take BIO 200 with Dr Herreid, just know that you better pay attention in your ENG 101 essay writing course because you will have to write an essay in addition to 50 multiple-choice questions and a couple of short answers. Moreover, all the exams are cumulative. So if you do not know the material for the first exam, you are pretty doomed for the next 2.
Yes, you have to take 2 semesters of world civilization. No, you will never need to know them again while you are finding the cure to cancer. But yes, you will have to know about the art technique of Frida Kahlo for the same day as your fluid mechanics exam day because your finals are back to back and neither department allows make-ups. Sorry, fam.
---
---
Related Articles