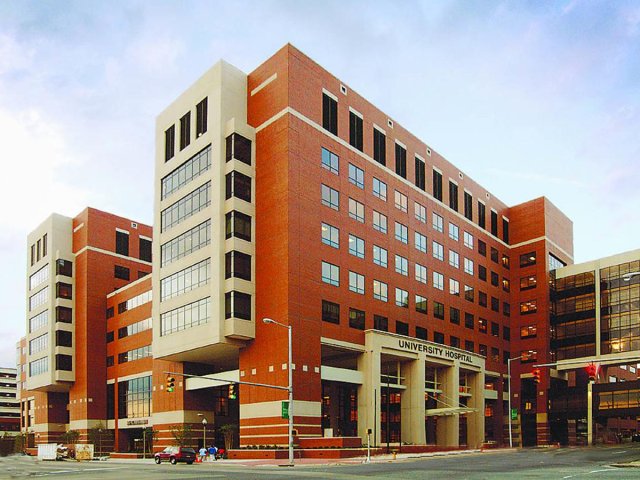 Student's well-being is a major factor that contributes to their success. Hence, the University of Alabama in Birmingham (UAB) strives to help its students. UAB is known for providing high quality health and wellness services for the physical and psychological well-being of their students. Following are the health and wellness services which are available at the University of Alabama, Birmingham.
1. UAB Student Health Services
All students of the UAB campus will have access to UAB's Student Health Services (SHS) through their inbuilt Student Benefit program without any extra cost. This implies that the students can see a health care provider with no extra visit charges. Benefits of SHS include:
Acute and urgent medical care
After-hours physician on call, 24 hours a day/7 days a week/365 days a year
Preventative medicine
Annual checkup
Emergency and routine mental health evaluations and treatment
Contact: One Stop Student Services: (205) 934-4300
Adolescents and teenagers are at a crucial point of development. They are in a period of life where they have to figure out how to deal with their own well-being with less parental support. It is at this stage, where they form habits that will affect their prosperity and learning. It helps them in individual and academic achievements in future life.
2. UAB Hospital
UAB hospital serves patients with an entire range of primary and specialty care services with the help of the most edge-cutting treatments in health services. Physicians come together to design a suitable treatment plan for every patient. Academic and research aspects of UAB provide guidance in the treatment of most troublesome cases. UAB hospital consists of many important treatment centers like UAB Comprehensive Diabetes Research Center, Glycemic Control Program, Neuroscience Center, Heart/Vascular, and Critical Care Center along with different administrations. One can make an appointment at 800.UAB.8816.
With growing numbers of students, universities need to be prepared for global epidemics like the H1N1 of 2009. And to offer long distance medical, psychological, and safety counseling to students who are travelling or studying off the campus.
3. Student Counseling Services
Student Counseling Services deems everyone to be equals. Thus, they offer a sheltered place to talk about and resolve issues that meddle with individual and academic objectives. These centers understand and respect different traits and characteristics of a man's personality while providing counseling services.
Among many other things UAB offers:
Individual/ couples counseling
Counseling for groups
Counseling about alcohol, tobacco and other drugs
Eating disorder treatment
LGBTQ student counseling
Gender transition services
More students today come to campus with noteworthy health needs, including mental health disorders. 1 out of every 4 is now taking psychotropic medications. This enables students to do well at college, who otherwise may not perform well. Many need help in medical conditions like asthma, ADHD, dietary problems, fixation, hormonal imbalance issues, and other common mental disorders.
4. Department of Emergency Medicine
At UAB, Department of Emergency Medicine is set to provide patients with high quality emergency services, two well-equipped departments and a total staff of 81 personnel. Contact the UAB Hospital Emergency room by dialing 205-934-5100 in case of emergency. One can contact the Campus Police at 205-934-3535. Other important contacts and significant details are available on their website.
5. Women's Reproductive Health Care
Women and Infants Care Center at UAB provides women with a wide range of health care solutions and services. Many doctors from the faculty are recognized and felicitated by the Best Doctor organization in America. Physicians are available in the center 24 hours a day throughout the year. The 400,000 square foot hospital consists of lounges, kitchenettes, dens and sleeping quarters. One can contact the Women and Infant Center Room at 205-996-3130.
The University of Alabama has been successful in providing high-end professional and efficient health care services. Health and Wellness centers at the university provide confidentiality and maintain friendly relationships with their patients. It has rendered its students with a sense of security and protection. Students fight, overcome and heal from physical and psychological illnesses with the support of these Health and Wellness centers.
---
---
Related Articles