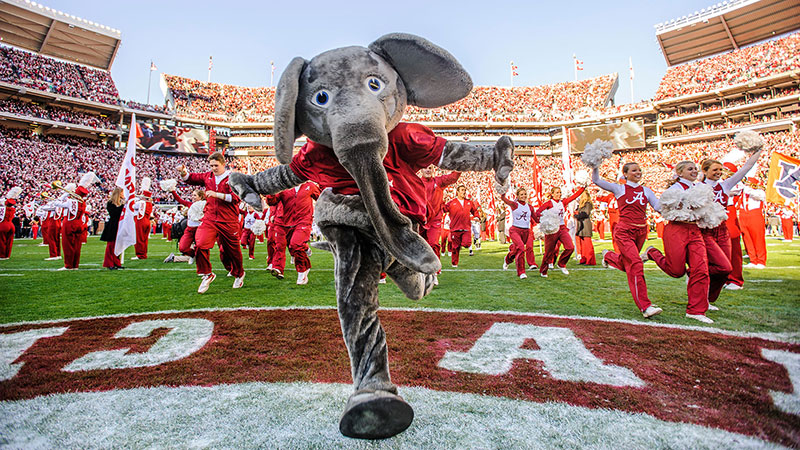 Here are some interesting facts about the University of Alabama that you may not have known. We often overlook some of the very interesting and fun facts our school may have. Alabama is very rich in history and tradition making it a little more interesting.
Greek Life
Alabama has the largest greek system in the country with so many fraternities and sororities. Along with it having the largest greek system, it also has some of the biggest houses in the nation. Many Alabama students go greek and it is a great way to get involved on campus.
Alabama Football
If you are looking for a school with a great college football atmosphere, Alabama is the place to be. Alabama football has been the standard for almost a decade now. Alabama has won the last five out of nine national titles and more recently the last two out of three. Alabama having the highest number of national titles currently has seventeen of them.
Denny Chimes
One of UA's most storied landmarks is Denny Chimes. Denny Chimes is located on the university quad straight across from Gorgas library. The famous bell tower was built in 1929 in honor of President George H. Denny. It is built out of Virginia bricks and Alabama limestone. It is also home to where the captains from each football team have their hands and cleats printed into the cement next to the tower.

Alabama Band
The University of Alabama band only had fourteen members in 1912 when it first was formed. Five years later the band actually became a military band! However, with many changes over the years and substantial growth, the band has achieved the nickname of the "Million Dollar Band". It now has over four hundred members and is one of the largest student organizations.
Alabama Fall Freshman
Enrollment at the University of Alabama is at an all-time high with over 38,000 students. The new freshman class is also over 7,000 students. Of that freshman class, more than 40 percent scored 30 or higher on the ACT. The freshman class has been labeled as the largest and most qualified class in UA history.
Hope you found these facts about the University of Alabama interesting! Every school has something new and fun to learn about. Fortunately, Alabama has a ton of history and facts about it that might surprise you.
---
---
Related Articles