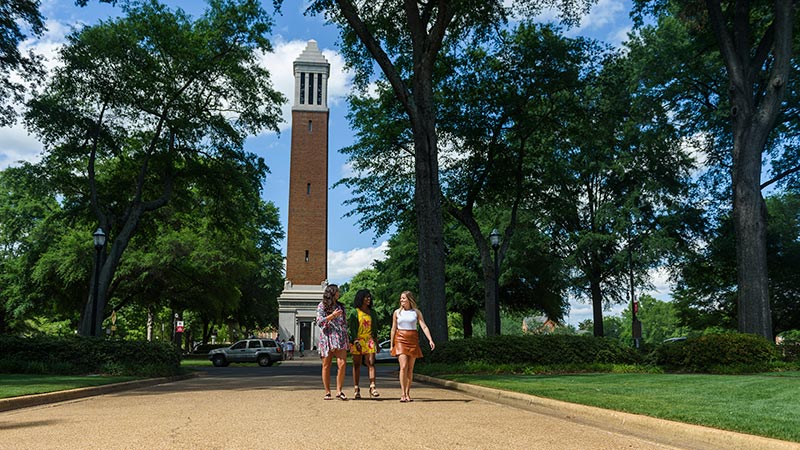 Here are some tips for freshman attending the University of Alabama! Freshman year is crucial to getting off on the right foot for college. You definitely want to set a strong foundation for yourself. These tips will help your freshman year be the best it can be. Hope you enjoy and good luck on your first year of college!
1. Get Involved
Getting involved early is one of the best decisions you could make! There are so many ways to get involved here at Alabama. You always have the option of joining one of the largest greek systems in the country. On top of going greek, there are also so many other clubs and organizations to become a part of. You can often learn about these at your orientation session or through other friends.
2. Stay Fit
Staying fit is a great way to get away from working so hard in class. Alabama has multiple state of the art recreation centers including a fantastic aquatic center. Alabama also has a beautiful riverwalk to run or walk along when the weather is nice. With such great weather and amenities it is almost a challenge to stay away from the outdoors at Alabama.
3. Be comfortable with your credit hours
Make sure you are completely comfortable with how many credit hours you are taking. You definitely do not want to make it to hard on yourself for your first semester. College is very different from high school and will sometimes take some time to get use to. Take courses you want to take and also seem interesting to you!
4. Go to the sporting events
The University of Alabama has one of the most storied sports programs in the history of college athletics. You probably know about the historic football dynasty and the beautiful Bryant Denny stadium. That is a scene of a lifetime, and something you cannot miss. Alabama also has fun sporting events such as basketball games and gymnastics! The basketball and gymnastics events are extremely fun and attract a lot of students as well.
5. Be yourself
You do not have to change  just because you are at a new school. Be yourself and make the friends that are best for you. Find friends that you will enjoy being around and will also help you succeed at Alabama. Enjoy being at one of the best universities in the country!
These tips will be very helpful in making your freshman year at college one to remember. Make your freshman year one to remember and get off to a strong start academically and socially! It will help you in the long run. Good luck in your freshman year!
---
---
Related Articles