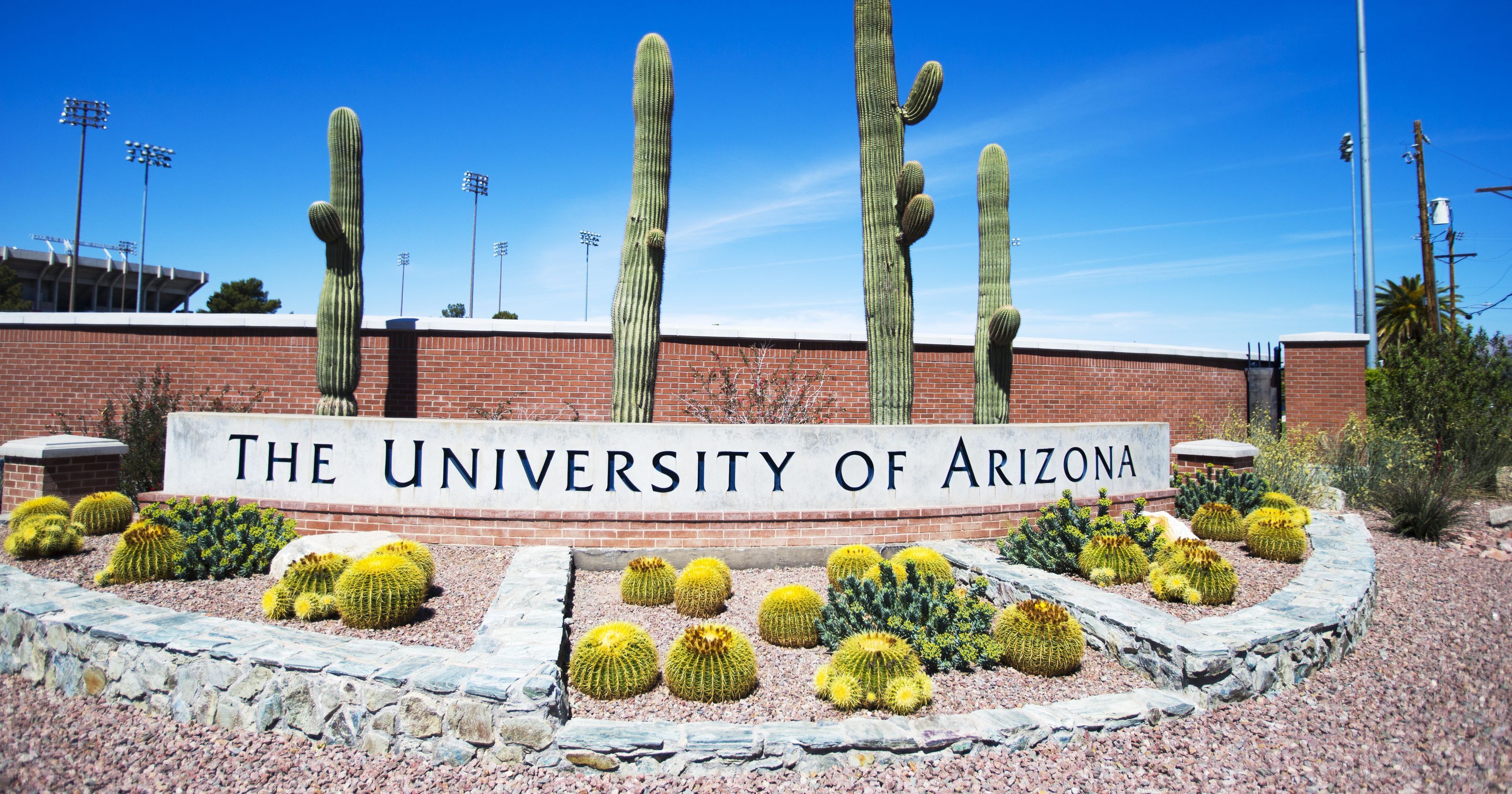 Being a college student can be pretty stressful. With all the credit requirements and constant essays you need to finish, finding a quiet place to relax and study can be difficult. Sometimes not being in your room is the best choice, even when you don't have a set destination. Here are 5 spots to relax and study at the University of Arizona's campus.
1. Highland Bowl
Right by the Campus Health Center in the Highland Commons is a bowl shaped grass area, otherwise known as the Highland Bowl. The Highland Bowl is a rather quiet spot and perfect for studying! Sitting in the grass and doing work in this quiet environment is a beautiful experience. They have ledges for students to sit on, or even space to sit on the grass itself – making it a perfect spot for study groups to get work done. It's not a very popular spot for students to study at, but it is a very beautiful open area. This is definitely on the list for scenic views!
2. Old Main
Old Main is the first building to ever be built on campus at UofA. It is also the oldest educational building standing. With remodeling to the outside of the historic building, this puts Old Main at second on our list of relaxing study spots. They have added a very beautiful fountain in front of Old Main, where students can sit down and relax, all while enjoying the view of the building. If you go upstairs and just look out, you can look down the mall of UofA. Old Main is a widely recognized building and basically the pride and joy of UofA. Studying here is ideal for those who want to get away from everyday life and take time to think to yourself.
3. UA Mall
The UA Mall is a long stretch of grass going down the middle of the University. It starts right in front of Old Main, then continues down to the stop light at the end of the University. Whether you choose to study or play lawn games, the UA mall is the perfect hangout spot for the students at the university. At night, it's the perfect spot to lay down and look up at the moon and the stars. The mall is definitely relaxing, and happens to be a student favorite. Every once in a while, the mall is used to host events the UA creates for the students. Also, every other week, a farmer's market is set up for the students and nearby neighborhoods to enjoy.
4. Behind Modern Languages
There is a beautiful spot right behind UofA's Modern Languages building that not many students know of. The seating area consists of beautiful trees that offer some cooling shade. If you prefer to stay in the sun, they have ledges set up for students to sit and enjoy the beautiful rays of sun Arizona provides on the daily. This area is truly a hidden gem of the University! Perfect for a quiet getaway from everyday problems or just to study. The Modern Languages building makes this hidden seating area seem as though you're in on a secret. This puts this relaxing spot on the must-see list for students here at UofA.
5. UA Main Library
Whether you're a bookworm, or just want to sit in a quiet environment, you can never go wrong with the library. With different floors, UA's Main Library has a lot to offer. They offer a wide variety of spaces to study and even have rooms with white boards for students to use. They offer a space with nothing but computers if you have online work to do or if you just want to relax and use it for free time. After long hours of studying or finishing up assignments at the library, it's always nice to stop by the Starbucks they have right across from the library and grab some caffeine. Who knows, maybe the caffeine can be motivation to do more work!
Whether you are a star-gazer or someone who loves to read books, UofA has many spots that offer students relaxation and serenity. Take a walk down UA Mall or sit behind Modern Languages and enjoy the sun. Students have a wide range of choices here to relax and study. Come visit UA! You're bound to fall in love!! <3
---
---
Related Articles