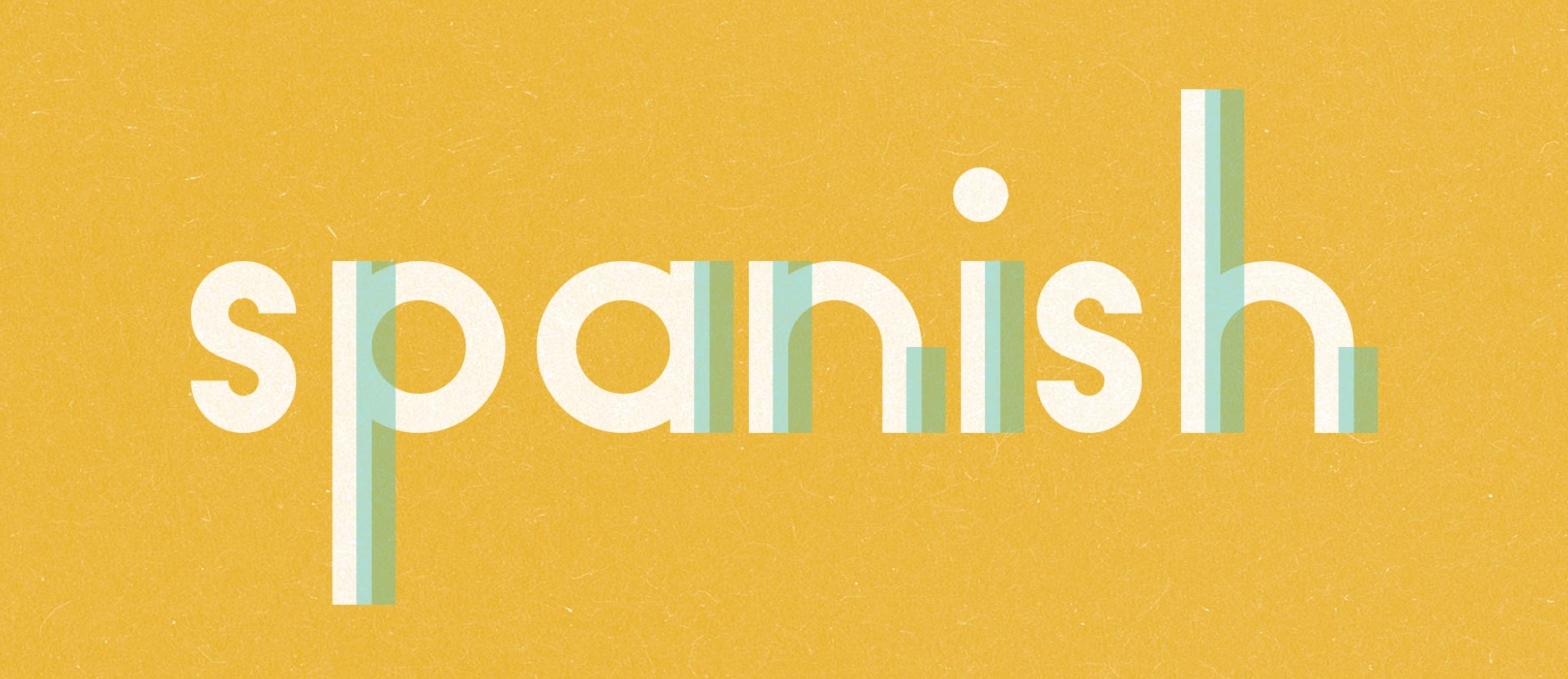 Picking and taking general education courses could be difficult if you don't know what should be taken for your major. It is always recommended to take a general education that has to do with a foreign language. SPAN 150B is a pretty good GENED to take and understanding the concepts is pretty easy. Here are the top 5 concepts to understand in SPAN 150B.
 1. Media Representation
In SPAN 150B, it's not exactly a language class but more of a latino society background class. One of the major concepts would be seeing how Latino/as are represented in the media. When we review this concept we are told to look for videos of Mock Spanish and the way Latino/as are seen throughout the news and media. You are to analyze how society treats them in movies and how the news reporters view them as human beings. This concept helps the class understand more of the background and hardships Mexican Americans go through, even as US citizens.
2. Bilingualism
Students are also told to identify the difference between monolingualism and bilingualism. The professors want students to understand the difference as monolingualism is being able to only speak one language and bilingualism is being able to speak one or more languages. Being bilingual is thought to give people an upper hand in getting hired. In SPAN 150B they show us the background and difficulty of being bilingual in American society today. In reality, just because a person speaks multiple languages does not mean that they have the upper hand at a job. This concept of bilingualism is used to show how Americans discredit somebody just because English is not their primary language.
3. Code-switching
Code-switching can be defined as switching between two different languages throughout the context of one conversation. The professors of SPAN 150B try to differentiate the meaning of code-switching and Spanglish. Code-Switching is almost like a language variation. Mexican Americans use code-switching as a way of communicating with different languages and ethnic backgrounds. They want students to know that code-switching is part of a Spanglish and that there are different forms of code-switching. The most used form of code-switching would be situational code-switching.
4. Spanglish
Spanglish is the main concept the professor goes over. Mexican Americans use Spanglish as a way of communicating when its hard to understand something in one language. It's a combination of Spanish and English. There are also many different views on the way Spanglish is spoken. The professors always want to know the students opinion when it comes to Spanglish. They want us to perform experiments in the world to see how Spanglish and used and how often. Spanglish is a big reason so any Mexican Americans are able to communicate today.
5. Chicano English
The professors try to make sure that the students understand that Chicano English is NOT a language in its self. Chicano English is a dialect of English. It is a native dialect and can be used as a version of Spanish but is not a language in itself. The professor make sure the students know that Chicano English. They also refer to Chicano English a Mexican American English.
Teachers and students both should know the background and culture of Mexican Americans. If you want to do research on the Mexican American culture, SPAN 150B is the class for you. The class focuses on the different ways Mexican Americans fit in to American society while still trying to keep their native language and culture.
---
---
Related Articles