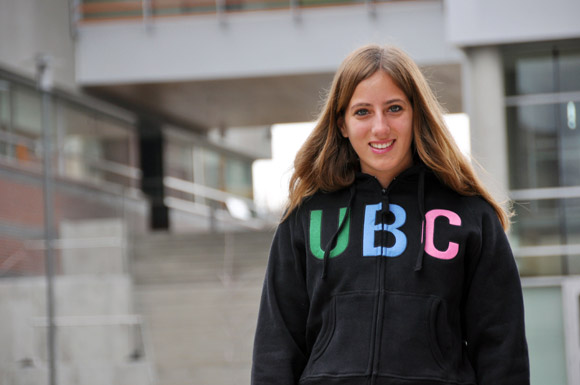 University of British Columbia, known affectionately as UBC, is it really worth the hype? Probably not.
1. It's overrated.
I mean it only ranks at number 50 in the list of top universities in the world. No big deal.
2. Construction Everywhere
You can't walk anywhere without the noise of jackhammers, trucks plowing through, and construction crews working left and right to make the university as efficient as can be. New buildings like the new SUB are built for the students to have a nesting place, but not like that even matters.
3. Hogwarts References
From a replica of the Great Hall, an eerie resemblance to Moaning Mrytle's bathroom, and countless others. (Check out this article for full list http://www.vancitybuzz.com/2013/10/ubc-is-actually-hogwarts/). But Harry Potter? So 2010, am I right? It's all about the post apocalyptic, so when UBC looks like something from the quarter quell Hunger Games, let me know.
4. You Could Be Going to a Prison
Shout out to the prison up on the mountain… I mean, SFU Burnaby. (Yes, I realize this is an urban legend, but you know you believed it once upon a time, and… you probably still do.)
5. The 99 B Line
Hell. Literal Hell. You will never know how much personal space means to you, and how you easily take it for granted, till after you take the 99 B Line. Fellow commuter students who ride this bus over three times a week, you the real MVPs.
6. Nothing to do
There's only like a million clubs and opportunities to meet others almost every day with the wide array of events held by student organizations. So you'll probably be sitting on the grass in front of Irving and staring at the sky with absolutely nothing to do. Nothing. Nope. No social life. Forget about it.
7. Nowhere near city life
Bus loop with buses that take you straight downtown? Practically it's own city? In central Vancouver? (Oh wait, that actually sounds good…)
8. Lack of social affairs
Social awareness? Who needs that? But yeah, there's various groups and clubs that offer information on pressing issues, and even walkways adorned with vital messages for today's youth. BO-RING.
9. No student support
You won't find any organization committed to helping students. Wait, what? There's a bunch? (A complete list of all the offerings can be found here http://you.ubc.ca/ubc-life/support/)
10. Bicycle traffic
Chances are that your death (or that of your laptop) will be caused by a cyclist who dreams of being an extreme cycling stuntman. But in all honesty, respect those biking and skating around you, give them space and let them through because just like you, they want to get to class.
11. Everyone thinks you're conceited
So you got accepted to UBC, one of the finest universities in all of Canada. Some of your friends, and definitely your high school enemies, will believe that you think you're some hotshot who is *soooo* great and better than them. Well guess what? YOU ARE. If you're accepted to UBC, go to this beautiful Place of Mind. Explore the countless paths and opportunities you are given here, meet people of the same mindset and interests, take classes like intro to mythology, astronomy, and almost anything you can think of. And when you're given looks of jealousy when you wear your UBC hoodie everywhere, remember, this is you:
---
---
Related Articles