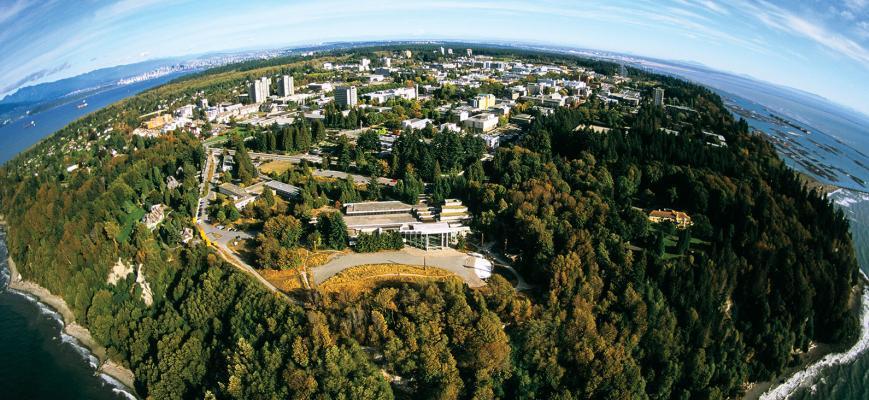 If you are planning to study at UBC, you made the right choice! However UBC is not an easy school. Here are 10 Tips to Survive First Year at UBC!
1. Be prepared for 'Raincouver'
Vancouver is very well known for its year-round torrential downpours. This can really become a nuisance quickly – especially if you have to get around or off campus. So be prepared! An umbrella, a raincoat, a warm jacket and a waterproof bag cover should ALWAYS be on you. Also, a nice pair of waterproof boots will save you from the horrors of wet and dirty shoes.
Side note: Make sure you bring along some formal attire too. You might be surprised to know that there are lots of occasions (networking events, presentations etc) where you will be required to wear casual formals or business attire!
2. Don't compromise on food
If you're living on one of the first year residences – Place Vanier, Totem Park and Orchard Commons – you'll have to purchase a mandatory meal plan. While you can get burgers and fries all day long at the grill, eating healthy is important to keep yourself going especially when you're learning to adjust to university life in your first year.
STICK TO THE MINIMUM MEAL PLAN – Many people in my year, especially international students who eat on campus most of the time, have run out of money on their meal plans more than once. Sticking to the minimum meal plan will reduce the processing fees and taxes – and you can always load more money onto your meal plan tax-free any time you run out.
3. GO TO CLASSES
Yes, you heard that right. Please attend all your lectures, labs and tutorials. You've come here and you're spending hard-earned money. It's your responsibility to get the education you need. Interaction with a professor is something that cannot be replicated at home – that's why it's so important to go to class and learn!
4. Get out & get involved!
Academics are an integral part of university – but that's not the highlight of your college life. Take out time from your busy schedule, have fun and get involved on campus! It will make your experience much more meaningful and help you cope with stress. Imagine Day, which is at the start of the semester, is a great way to join some new clubs and start a new hobby! The Alma Mater Society (AMS) throws some epic parties at the Nest – an occasional visit never hurt anyone 😉
5. Find your study group
College classes can be real test of patience, perseverance and ultimately your sanity. Working with friends will help you solve those unruly homework questions and meet those impossible deadlines. Find your group of people who you can work with and stick to them!
6. And your study place!
For when you have to work alone – choose a spot on campus suited to your needs. Do you like open spaces, work desks, sofas, chairs or enclosed spaces? Although the Irving K. Barber learning center is one of the best spots to study on campus – it is also the most crowded. Don't worry – UBC has 5 more libraries and countless classrooms and study spaces where you can study, sleep or simply watch YouTube videos for the whole day without being disturbed! The Nest and the Forestry building are definitely worth checking out for this purpose.
7. Meet new people!
What else is there to say about this? These people are going to be your support system for the rest of your degree. They're going to make your college experience much more rich. And who knows, you probably going to find some life-long friends and maybe even more.
There you have it – some survival tips from someone who's been there and done it all.
You've made it here – you've already proved your worth. You're going do great. You're gonna rock university. And before you know it – you'll be leaving. Welcome to UBC, a place of mind!
---
---