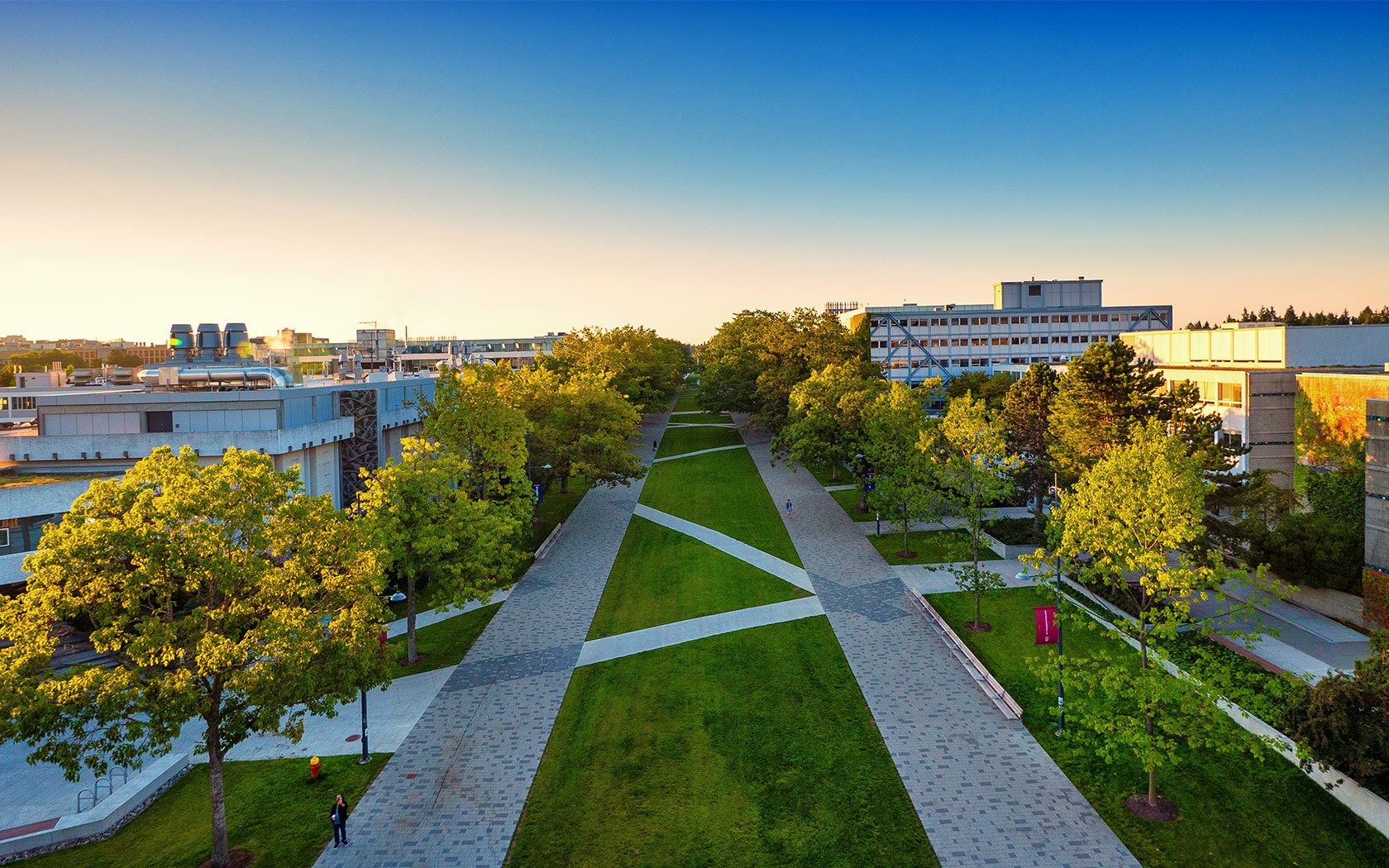 One of the premier schools in Canada, the University of British Columbia has a lot to be proud of. One of these things is a high level of intelligence and skill in their faculty.
[Also popular: How To Build Effective Student-Professor Relationships For Better Grades and Careers Guidance]
Here are the ten best members of the faculty:
1. Glenn Sammis
Rating: 5.0
Department: Chemistry
Courses Taught by Professor Sammis:
CHEM460 – Learn More
CHEM213 – Learn More
Student Reviews of Professor Sammis:
"Professor Sammis is an amazing lecturer but I am not sure why there are no tutorials for this class like last year, my friends last year used to have 3 tutorials per week and I heard that it was amazing, if Prof. Sammis allow tutorials with his lecturers, this course would be so great and easy."
"Just unreal. So organized with his lectures and super clear with his explanations. Really makes going to class enjoyable."
"Clear, knowledgeable, organized, funny!"
2. Kayli Johnson
Rating: 5.0
Department: Chemistry
Courses Taught by Professor Johnson
CHEM123 – Learn More
Student Reviews of Professor Johnson
"Amazing instructor and has great annotated slides to study from. Is extremely accessible (you can text her on Telegram and she'll respond, sometimes with a voice message), definitely cares about her students and is very cute as a bonus."
"Kayli Johnson was easily the best first-year prof I've had. She is so helpful and accessible outside of class on telegram and piazza that she'll basically answer any questions you have 24/7. Her lectures and slides are incredibly clear and she goes to great lengths to help you fully understand the material. Highly recommend! Take CSP!"
"Definitely one of the best instructors I've ever had. She goes out of her way to make sure everyone understands the content and she had office hours almost every day (even weekends) in the week leading up to the midterm and final. If you have a chance to take her course, you will not regret it."
3. Angie O'Neill
Rating: 5.0
Department: Biology
Courses Taught by Professor O'Neill
BIO204 – Learn More
BIO205 – Learn More
Student Reviews of Professor O'Neill
"Amazing. Such engaging, clear lectures where she explains everything really well. She also provides you with a lot of practice questions with very clear answer keys. I absolutely loved this class. It's very easy to do well too, as long as you put in the time."
"Had her as the lab coordinator. Had questions every 2 minutes but she was still always happy to help and explained things fully. Super clear in all her explanations and obviously cares a lot about students. She made the labs very relaxed and no one felt stressed about it at all. She made dissections fun and explained all structures clearly."
"Angie is hands down the best prof I've had so far in UBC. She's super caring and tells us exactly what's expected from us. The course itself has lots of material to memorize but her lecture slides are super helpful in studying. She's also a fair grader and her tests are all similar to the practice tests she gives us."
4) Lynn Norman
Rating: 5.0
Department: Zoology
Courses Taught by Professor Norman
BIO140 – Learn More
Student Reviews of Professor Norman
"Lynn is the nicest and most caring prof ever. She is very passionate about the subjects she teaches and she gives great feedback and explanations to students. She's the best!"
"Lynn was a great prof who genuinely cared about her students. Extremely helpful when it came to midterms."
"She brought Timbits to every class and took all chances to show us funny and cool videos. She was emphatic about staying late to help students and passionate about teaching biology. Textbooks: helpful to get a heads-up on understanding the concepts before the lectures, but not super necessary. Save your money, borrow books!"
5) Anthony Estey
Rating: 5.0
Department: Computer Science
Courses Taught by Professor Estey
CPSC110 – Learn More
CS121 – Learn More
Student Reviews of Professor Estey
"Absolutely great guy. Very dedicated and helpful."
"Anthony is awesome! He makes difficult concepts easy to understand. You can even email him to make an appointment and discuss what you don't understand. Usually, you can just work on problems during office hour and ask him questions if you get stuck. He will patiently look at what you have and explain and fix your errors. He is really good!"
"Great explanations. Make sure you go to class to really learn what is going on. The videos can only help so much. Also very helpful during office hours so if you're ever confused, go!"
6) Tim Silk
Rating: 5.0
Department: Marketing
Courses Taught by Professor Silk
COMM467 – Learn More
Student Reviews of Professor Silk
"This is the best professor I have ever had. Not only do you instantly respect him, but you also want to work hard to impress him. Amazing content and he makes me enjoy going to class."
"Best professor I ever met in my life."
"He really really cares about his students and strives to be fair to all. His lesson is built on what student likes and what we care about, therefore it is always easy to understand and fun. At the end of the term, he would give you a life lesson and some advice on your future career path, which is mind-blowingly helpful."
7) Peter Loeffler
Rating: 5.0
Department: Theater
Courses Taught by Professor Loeffler
THTR120 – Learn More
Student Reviews of Professor Loeffler
"I never met anyone like you. Thank you for changing my life"
"Amazing professor."
"The most wonderful professor."
8) Ross MacGillivray
Rating: 5.0
Department: Biochemistry and Molecular Biology
Courses Taught by Professor MacGillivray
BIOC303 – Learn More
Student Reviews of Professor MacGillivray
"He is by far the best Prof you'll come across in Fac. of Sci. He's clear, interesting, and very knowledgeable. If he doesn't know he won't bs, he'll tell you and get back to you! Literally memorize his notes and there is no excuse not to get an A. I'm not an A student and I avg 85% in his section."
"Ross is not only the most amazing professor I've ever had, but he's a simple sweetheart in general. He really does care about his students and loves to teach. He was much better than all the other profs for this course. If you put the time in and study for his exams, an A should be the outcome. Simply an amazing person."
"Best professor ever."
9) Nicholas Harvey
Rating: 5.0
Department: Computer Science
Courses Taught by Professor Harvey
CPSC421 – Learn More
Student Reviews of Professor Harvey
"Nick's lectures are amazing – good pace and very clear. Concerned about student learning, assignments are hard but worth the effort. He puts in a lot of effort into his teaching and incorporates new research into the material. You can't go wrong taking a class with Nick. I love his sense of humor and he is a very nice guy in general."
"He really cares about his students, lectures at a very good pace gives fun and challenging homework, makes himself accessible outside of class and incorporates silly jokes into the lecture when you least expect it. One thing I really admire about Nick is that he is very humble, despite being insanely intelligent."
"Dr. Harvey was an amazing instructor. I only wish he would teach more courses."
10) Ronald Cenfetelli
Rating: 5.0
Department: Business
Courses Taught by Professor Cenfetelli
BAIT513 – Learn More
Student Reviews of Professor Cenfetelli
"Ron is an awesome professor. Great teaching style and knowledgeable, and makes bland subjects interesting. No textbook and just cases are a huge plus. Really sincere and friendly, both in and out of class."
"Great prof and an overall great person. Very interesting and cares about students' learning. Style and approach are crystal-clear. Very fair marker."
"Outstanding prof. A real pleasure to take this course."
Notable Research Projects per Faculty at the University of British Columbia
1) Selecting Race by Wendy Roth
Faculty: Science, Health, and Technology
Wendy Roth has been studying and surveying tests about ancestry. Her research has shed light on an interesting potential fact about ancestry tests. She found that people use preconceived notions to choose the race they most closely identify with as presented by the test.
2) Wildfire Thoughts by David Andison
Faculty: Chemistry
The University of British Columbia is rife with experts on wildfires. They are also quite knowledgeable when it comes to health problems connected to them. With the prevalence of wildfires, their studies are more useful than ever.
3) COPD Treatment by Tillie-Louise Hackett
COPD can cause permanent lung damage in people earlier than you might expect. These findings will change the way COPD is treated in hospitals in Canada. The biggest change will be that patients will be treated more aggressively earlier.
4) Proving the Theory of Relativity by Ingrid Stairs
Albert Einstein's theory of relativity is one of the most famous theories ever constructed. Recent research at the University of British Columbia shows that this theory is, in fact, accurate. It was even tested in massive star systems.
5) Northwest Art by Santa Ono
Margaret Hess, a philanthropist in Calgary, passed away two years ago and now, her estate is donating her collection of Northwest Coast art to the university. Professor Ono actively embraced the art donation because of its innate value. However, it will also serve to spread knowledge on indigenous peoples and cultures.
The diversity and knowledge and academics at the University of British Columbia are as engaging as these various research projects.
---
At OneClass, we strive to provide you with great tools to make the most of your college life.
Download your free ebook to learn about how to make use of office hours with professors, how to email them in the right manner and overall, build an effective relationship to boost your career.
---
---
Related Articles