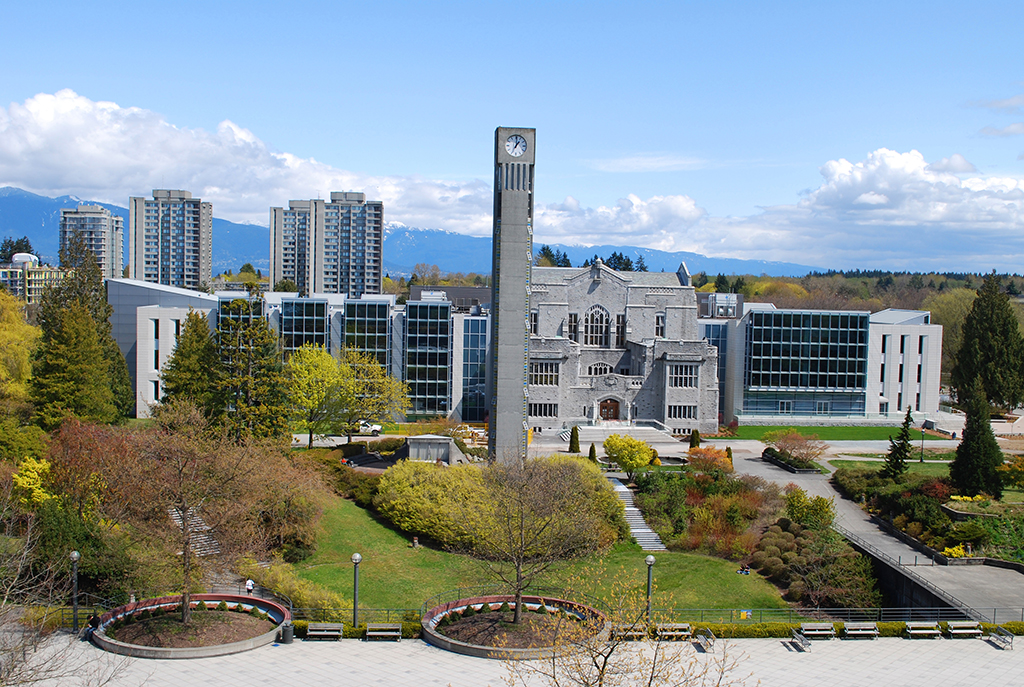 The libraries here at the University of British Columbia (UBC) are a great place to study and finish important work. In fact, they often contain valuable resources that can help you with that! Here, you'll find some hidden gems of library resources here at UBC.
1) Computers and Printers
For the majority of libraries in UBC, they all contain computers available for student use. All of them are accessible with student accounts! The computers are connected to heavy duty printers where you can print assignments or documents for a small fee.
2) Borrowing Services
If you ever need to borrow technology, look no further than UBC's libraries. At Irving, Koerner, Woodward, and David Lam Library, you can loan Laptops. For other items such as phone chargers, headphones, and projectors, the Chapman Learning Commons Help Desk in Irving lends these items. All you need is your UBC Student Library Card.
3) Bookable Group Study Rooms
At Woodward, Koerner, Education, David Lam, Asian, and Irving Libraries, there are bookable group study rooms available to all students. To book a room, you can register online with the Library Room Booking system. You can sign into these Booking systems via your UBC account.
4) Walk-In Technology Support
Located at the first floor of Koerner Library, The IT desk offers free walk-in support. This entails WIFI setup, connecting your laptop to printers in the library, troubleshooting of library computers, and IClicker support.
5) Workshop/Presentation Rooms
The Lillooet room. Furnished with round tables and chairs.
For students that have something valuable they want to teach or present to a large audience, they can book the Dodson and Lillooet rooms located in Irving. However, the the activities cannot include meetings, fundraisers, or anything commercial.
6) Online Library Indexes & Databases
For research papers, students can access the online library database to find literature and research papers. Some are accessible online whereas others needed to be physically rented out. Conveniently, the location and status of books are provided in the searches.
7) Tutoring and Coaching
Located on the third floor of the Irving Library is the UBC Learning Commons. Students can book free sessions for writing, math, study tips, tutoring, and academic coaching!
8) Guided Library Tours
For students interested in learning more about the libraries at UBC, tours can be booked at the library branch. The tours offer an insight into the history of the library as well as other fun facts.
Libraries at UBC
1) Irving K. Barber Learning Centre
Irving has four floors. The first and the second are in open areas, great for group projects or just relaxing. The third and fourth floors are quiet areas located within the library. The library is open from 6am – 1am.
2) Walter . Koerner Library
Koerner has 5 floors. The first floor is the group study area, whereas the rest are silent study areas. Koerner is a great place to focus and get some studying or assignments done. The library is open from 7:30am – 10pm.
3) Law Library at Allard Hall
For students interested in law, Allard Hall contains a plethora of legal information and research resources available. There are many large tables in the library that groups can take advantage of. The library is open from 8:30am – 10pm.
4) Woodward Library
Woodward has 3 floors. Unlike other libraries, all floors are considered quiet areas. The first floor mainly consists of computers, while the second and third floors are filled with bookcases, tables, and bookable group study rooms. The library is open from 8am – 10pm.
5) Xwi7xwa Library
The Xwi7xwa library is home to a wide collection of Aboriginal information. This includes materials such as videos, maps, and journals. The library staff are well informed to help students to find the materials they are looking for. The library is open from 9am-5pm.
---
---
Related Articles