Back to University of Calgary Blogs
10 University of Calgary Library Resources You Need to Know
The library can be one of the best academic resources for college students.  Whether you are studying for a test, working on a research project, or meeting with a group of classmates, university libraries have something for everyone!  Students at the University of Calgary are fortunate to have multiple libraries on campus with access to a plethora of resources.  See below for the different libraries and library resources you can find at the
University of Calgary
.
1.  Consult with a Librarian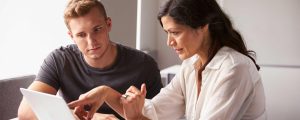 The librarians at the University of Calgary are very accessible to help students.  Librarians can be contacted through the online live chat feature, via phone or SMS, and through email.  Students can also meet one-on-one with a librarian to discuss research questions.
2.  Digital Media Commons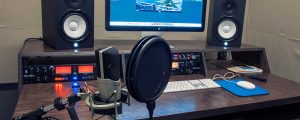 The Digital Media Commons is designed for students working on a variety of projects. The commons contain a video recording studio with a green screen, A/V edit suites, Mac computers, gaming computers, video games, and a DJ table.
3.  Alan MacDonald Graduate Commons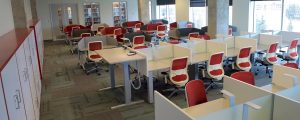 This room is located in the Taylor Family Digital Library.  The work area is designated for grad students doing intensive research and writing.  Lockers are assigned on a first-come, first-served basis.
4.  Interlibrary Loan Service
This service is designed to help students get the resources they need when they are not available at the University of Calgary libraries.  Once the item comes in, students can pick it up at the Taylor Family Digital Library or the Health Sciences Library.  Resources can be sent to distance learning students free of charge.
5.  Lab NEXT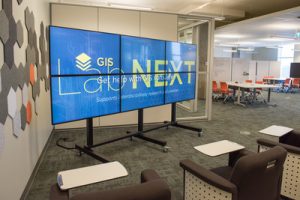 This space has a variety of different services and resources.  Students can come to Lab NEXT to experience the makerspace, bookable collaboration rooms, open collaboration space, and high performance computers.  Students can also come here to work with the virtual reality studio or the visualization wall.
6.  Virtual Reality Studio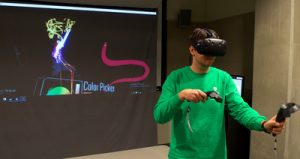 Located at Lab NEXT in the Taylor Family Digital Library, students can experience a virtual reality environment to develop and test applications.  Put you imagination and creativity to work in this studio.  The virtual reality studio can be booked by faculty or graduate students.
7.  Visualization Wall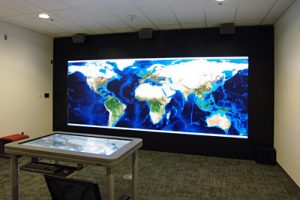 This wall is located at Lab NEXT in the Taylor Family Digital Library.  An extremely advanced and unique university library feature, the visualization wall is a touch-enabled, high resolution display wall.  The wall gives researchers space to work with digital information.
8.  Makerspace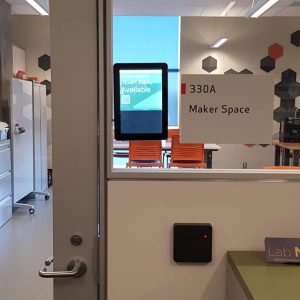 Located at Lab NEXT in the Taylor Family Digital Library, the makerspace has many resources for creative students to make projects. Equipment at the makerspace includes a 3D printer, a 3D scanner, a Carvey CNC Milling Machine, a Cricut vinyl cutter, Raspberry Pis, Arduinos, and a sewing and embroidery machine.
9.  Technology Lending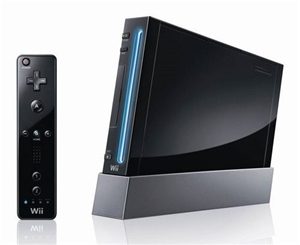 The University of Calgary has a plethora of technology for students to borrow. Students can borrow anything from a video game console, to a digital camera.  Simply go to the library website, find the technology item you want and add it to your cart!
10.  Spatial and Numeric Data Services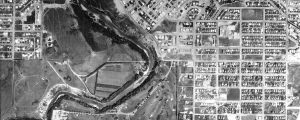 These resources are located in the Taylor Family Digital Library.  This service provides students with access to cartographic resources.  The collection has interesting items such as over 200,000 print maps and around one million air photos.
Libraries at the University of Calgary
1.  Taylor Family Digital Building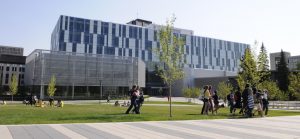 This library is the main library at the University of Calgary.  The library is known to be the most technologically diverse library in North America.
2.  Bennett Jones Law Library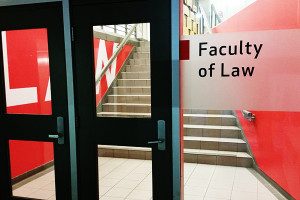 This library is the perfect spot for law students.  They can come here to research cases, decisions, and legislation.
3.  Business Library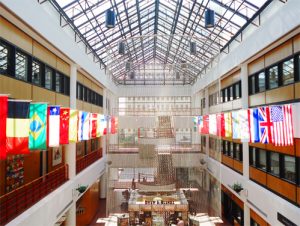 This library supports the Business School.  The library has more than 60 full databases including journal articles from 6,000 business journals.  Students can also find company financials and reports, and industry information.
4.  Doucette Library

This library supports students studying education.  The collection at Doucette includes curriculum resource materials, children's literature, French language books, and kits/professional support materials.
5.  Gallagher Library
This library is located in the science and engineering area of campus and offers support to the science and engineering students.  The library has one of the largest geology and geophysics collections in Cananda.
6.  Health Sciences Library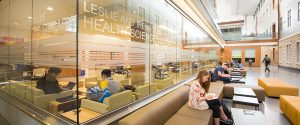 This library provides materials and resources to support the Faculties of Medicine, Nursing, and Veterinary Medicine.
7.  Military Museums Library & Archives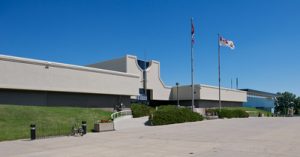 This library has many resources on Canadian and general military subjects.  The library contains over 20,000 books and periodicals.
---
Suggested Articles in University of Calgary