Back to University of Calgary Blogs
Top 10 Professors at the U of C
The
University of Calgary
is a bustling, academically-inclined university in one of Canada's top metropolitan areas. With its rigorous standards and high rates of success, Calgary also boasts some of the region's best faculty members. Here are just ten of their finest:
1. Seyed Jazayeri
Rating: 5.0 Department: Engineering
Courses Taught by Professor Jazayeri:
ENG255 – 
Learn More
ENEL487 – 
Learn More
Student Reviews of Professor Jazayeri:
"He is the best professor in the entire universe." "Yani is a fantastic prof, he makes learning the material a lot more fun and easy." "Yani is hands down the best professor in first year engineering. ENGG 225 was a breeze with him and he always kept the class engaged. If you have Yani for any class in engg, you'll be fine."
2. Brent Bobick
Rating: 5.0 Department: Biological Sciences
Courses Taught by Professor Bobick
CMMB505 –
 Learn More
Student Reviews of Professor Bobick
"He grades his paper super hard but his final portion is easy so it works out. His topics are really interestingly but you've never had them before, so it's lots of work. He'll meet with you whenever you want and steer you in the right direction - just like he says he will." "Dr. Bobick should be permitted by the law to clone himself and thus teach many more excellent classes. He probably already has enough plaid shirts for all of his clones though." "Dr. Bobick picks interesting topics and explains them well. Very entertaining lectures!"
3. Anders Nygren
Rating: 5.0 Department: Engineering
Courses Taught by Professor Nygren
ENG225 – 
Learn More
ENEL617 – 
Learn More
Student Reviews of Professor Nygren
"An incredibly kind and knowledgeable professor. I always enjoyed going to his class, even when I didn't understand all of the course content. He deserves a teaching award." "Dr. Nygren is the most kind professor I have met. He is always willing to lend a hand and shows a lot of care in his teaching method to make sure everyone gets the topic. Although the class was not the easiest he did his best and was a great prof!" "Dr. Nygren is very sweet. He's a good prof, and his notes are good. He is an attentive prof who actually cares. My favourite prof this semester!"
4) Chance Minnett
Rating: 5.0 Department: Political Science
Courses Taught by Professor Minnett
POLI201 – 
Learn More
Student Reviews of Professor Minnett
"Much more doable if you go to his lectures, which are funny and entertaining. His class is not easy but you will learn." "Super nice guy and so helpful! Sat down with me and went over every line of my paper to give me more feedback. I still ended up with a bad mark on the paper, but I at least know why which is more than any other prof has ever done for me. Tests weren't too hard, but he does include things only covered in lectures, so make sure to go (they're great)!" "I wish Chance could teach all of my classes! I went to class because he made it so interesting. He's also really funny, but he does call on people. The final exam was harder than I thought it would be, but the marking of the paper and the midterms was very fair! He's really accessible and helpful outside of class too!"
5) Pratyush Prat Gupta
Rating: 5.0 Department: Biological Sciences
Courses Taught by Professor Gupta
BIO311 –
 Learn More
Student Reviews of Professor Gupta
"Has answer for all questions. Knows his stuff very well. Has loads of funny incidents to share which makes the class very interesting. Explains even the most difficult concepts very easily. Has a very pleasant persona." "Enjoyed every bit of his lab. Sometimes he used to speak very fast but would repeat it whenever required. Knew the material very well and even beyond that. Has an amazing personality. Love him!" "Coolest TA ever. Not only a good teacher but his friendly and approachable personality would make him a great buddy to have. Would want him for every course."
6) Zachary Wadsworth
Rating: 5.0 Department: Music
Courses Taught by Professor Wadsworth
MUSI213 – 
Learn More
Student Reviews of Professor Wadsworth
"I don't think I've ever put in less effort to get an A. not only is this course easy, but Professor Wadsworth always made lectures super interesting. I looked forward to this class despite usually hating lectures. Lots of listening to music in class to clarify concepts. If you have even a slight interest in music I highly recommend taking this." "Dr. Wadsworth is an amazing professor. I came into this class not expecting to learn much as I have a fairly extensive background in music and was taking it as an option. His lectures were inspirational and entertaining. I learned a lot and even gained some new perspective on music. Really wonderful, one of the best in my university career." "A young prof that is one of the best I've had. Very knowledgeable in his field and provides classy humour to lectures. He is approachable and open minded to different ideas. Attendance not mandatory, but I do recommend it as class discussions can be quite interesting. If you have a good sense of music knowledge then this class should be an easy A."
7) Markus Dann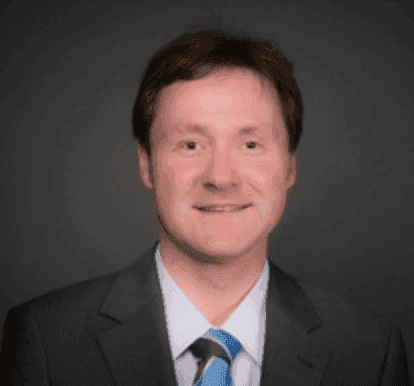 Rating: 5.0 Department: Engineering
Courses Taught by Professor Dann
ENG202 -
Learn More
Student Reviews of Professor Dann
"Amazing prof, his notes are extremely clear, and his tests are hard but fair. It's obvious he cares a lot about the students, and that shines through in his teaching. Extremely respected, with good reason." "Hands down the best prof I've had. He holds himself to a high standard and is highly respected by his students. He solves relevant problems in a clear way and prepares everyone for the exam. About half of the chemical engineers attended his lectures because the quality was so high. Given the chance, I would take a class with him again." "Absolutely wonderful person. He puts a lot of effort into his lectures and gives lots of practice problems."
8) Lena Schuett
Rating: 5.0 Department: German
Courses Taught by Professor Schuett
GERM204 –
 Learn More
Student Reviews of Professor Schuett
"Dr Schuett is a treasure to the German department. She sets the students up for success by engaging them in "authentic" learning situations in all the aspects of second language acquisition (i.e., reading, writing, listening, speaking). She is worthy of a teaching award. Finally, she truly cares for the students." "Lena is an amazing professor! She genuinely cares about the success of her students and is always there if you need a little extra guidence. She is by far the best professor I have ever had!" "Dr. Schuett has been one of the absolute best professors I have had in my university career. She explains material very clearly and has many opportunities to talk to her outside of class. She truly cares for her students and offers a helping hand 100% of the time. She's an amazing professor and if you ever consider German, she's a fantastic choice!"
9) Saied Jalal Aboodarda
Rating: 5.0 Department: Kinesiology
Courses Taught by Professor Aboodarda
KNES251 – 
Learn More
Student Reviews of Professor Aboodarda
"Jalal is amazing prof! He struggles a bit with English (making some questions wordy) but if you just ask, he will literally give you the answer. He is hilarious and cares about his students. Exams are easy; I barely studied and got 100% on the final. Overall, recommend this sweet guy." "Jalal is absolutely hilarious, and you can tell he really wants all of his students to have great marks and enjoy his class. His tests are easy as long as you go to lecture, and if you don't understand something in an exam, just ask Jalal because he'll basically tell you what the answer is." "Was accessible outside of class, such a caring prof, always answered questions, just attend class for a good mark."
10) Jason Cooper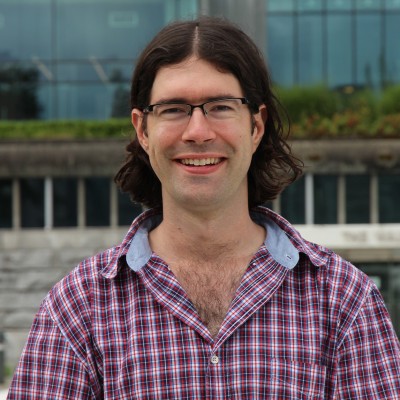 Rating: 5.0 Department: Physics
Courses Taught by Professor Cooper
PHY221 –
 Learn More
Student Reviews of Professor Cooper
"He's a god." "He knows how to relate the concepts in physics to the understanding level of the students. He makes his ideas as clear as possible to help us understand. Overall, very good teaching method." "Great prof. Doesn't take himself or the subject too seriously, so he admits when things are completely 'academic' vs. actually useful. Posts all lecture notes online, so class attendance isn't totally "required", but he's a good lecturer, so go."
Notable Research Projects per Faculty at Calgary
1) Masculinity from Objects by Jean-René Leblanc
Faculty: Digital Arts
Typically, when research is conducted on masculinity, you would think that it would take place in the sociology field. However, Professor Leblanc is in the digital arts field. And he took a look at what symbolism from the world of cowboys, in particular, means for modern masculinity and how it is shaped.
2) Carbon Energy by Ian Gates
Faculty:  Chemistry and Petroleum Engineering
Ian Gates is just one of many researchers at the University of Calgary who is pursuing methods of energy research. The work being done would improve the oil industry while also making it more environmentally friendly. One example is environmentally friendly hydraulic fracking.
3) Gluten Free Snacks by Charlene Elliott
One common thought among consumers is that gluten free snacks and food for children will be healthier than average food. However, research conducted by Elliott proves that this is not always the case. She believes the amount of sugar in these products might make them actually more of a danger to kids.
4) Maternal Anxiety by Claire Donnici
Studies conducted by Claire Donnici (and her faculty mentor, Catherine Lebel) are examining magnetic brain imaging. They use these images to examine the brains of women who are pregnant and anxious. They also examine the brains of offspring to see their mental activity and to see if there is any correlation.
5) Horse Fitness by Renaud Léguillette
Equine Sports Medicine at the University of Calgary Faculty of Veterinary Medicine
Professor Léguillette has developed a new method of testing the fitness of horses. He bases it around testing the blood of horses for ammonia. These steps can help determine how healthy a horse is and how physically fit it is, as well. At the University of Calgary, the research opportunities are plentiful and they allow for the school to have a great deal more of depth.
---
Suggested Articles in University of Calgary