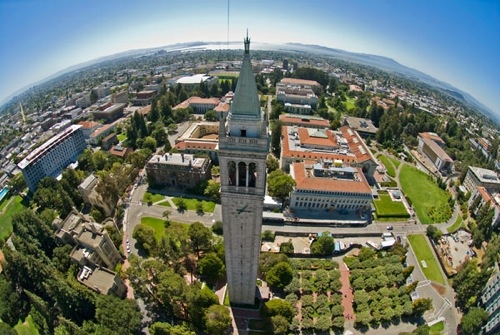 Walking back late from Moffitt and hunger strikes you and just adds to your stress? Look no further, check out 11 of the Best Late Night Places to Grab a Bite at UC Berkeley.
1. Seniore's Pizza
Operating Hours: 11AM-3AM. Hands down a top favorite at UC Berkeley, Seniore's Pizza is the way to go in order to satisfy all of your late night cravings. Good portion size, relatively inexpensive pizzas, wings, the like, and high quality ingredients. Seniore's will always be there for you. With such a central location, you really can't ask for more.
2. Taco Bell
Operating Hours: 7AM-2AM. A new staple on campus, Taco Bell on Durant is up and coming as the new hangout spot for night owls. The title says it all: Taco Bell. A classic in the fast food industry, Taco Bell Cantina has a nice interior, perfect location, and does what it says it does: provide fast food for people. In a rush? Ring the bell.
3. Gypsies
Operating Hours: 10AM-12AM. Ever want heaping quantities of delicious pasta and sizzling chicken on your plate? If you're willing to get past long late night lines, Gypsies is the way to go. Served with a delicate piece of garlic bread atop wholesome Italian cuisine, Gypsies is located at the heart of Asian Ghetto to be a gateway for student happiness.
4. Boba Ninja
Operating Hours: 11AM-12AM. Since you are a student at UC Berkeley, chances are you've heard, tasted, or loved boba. If you ever have a boba craving which is something that 99% of students can identify with, check out Boba Ninja right next to Gypsies at Asian Ghetto. You can also get other snacks like chicken wings, french fries, and mountains of other fried goodness.
5. Artichokes
Operating Hours: 11AM – 2AM. A staple for post-partying good, Artichokes is quick, easy, and cheap. A slice costs roughly four dollars, and the thin-crust is rolled out to be nearly the size of a huge textbook. Definitely not for the lactose intolerant out there but even if you are, heck, Artichokes is still good to go.
6. Smoke's Poutinerie
Operating Hours: 11AM – 4AM. Can you even call this late night eating? Or it could even be a morning craving. Nevertheless, taste the fresh food of Canada at Smoke's Poutinerie. Offering tons of combinations of toppings for your poutine, Smoke's truly breeds goodness from quality. It has won tons of city awards for having the best poutine in Berkeley, so never feel guilty for wanting French fries, cheese curds, and gravy late at night.
7. King Pin Donut
Operating Hours: 7AM-2AM. If you ever catch a sweet tooth post-studying for your nutritional science midterm (haha), roll through King Pin Donut. If you are a broke college student like me, you can always get the "day-olds," which are donuts from the previous day always at a discounted price. One of the only donut shops near campus, King Pin Donut has been operating for years!
8. Top Dog
Operating Hours: 10AM – 2AM. Quite possibly the cheapest and fastest food option for late night studyers, channel your inner baseball fan and stop by Top Dog on your way back from Moffitt. Nice staff, quick service, you can get a hot dog with amazing toppings for just $3.50. Now that's a bargain if I've ever seen one.
9. Tacos Sinola
Operating Hours: 11AM – 11PM. Another option for quality Mexican food near campus, Tacos Sinola offers cheap tacos, nachos, and burritos all home-style. Tacos Sinola really knows how to keep it simple. Tortillas, meat, onions, and salsa. Quick and easy.
10. Fat Slice Pizza
Operating Hours: 10:30AM – 11PM. Pizza is everywhere at Berkeley. But not many do it better than Fat Slice. Their pepperoni and cheese are staples served all the time, but they have varying other pizzas that come at a moments notice. Fat Slice lives up to the name, it's a huge, thick slice of pizza. Every bite is going to be a good bite at this one.
11. Postmates or UberEats or DoorDash
Operating Hours: Varies. If you're in the the mood for something else, there are tons of opportunities at Postmates, UberEats, or DoorDash. A huge plus is that the food gets delivered to you, so you don't even need to move a single finger. Also, these sites always host promotions for free delivery so definitely take advantage if you really can't leave the library to grab some food.
Abhisek Sahoo is a freshman at UC Berkeley. Abhisek is currently involved with business consulting and South Asian communities on campus, and is on the Intended Business and English track academically. Professionally, Abhisek hopes to use his degree to work in the financial industry on the East Coast. On a personal level, Abhisek spends his time working on microfinance lending, playing poker, and hanging out with his friends.
---
---
Related Articles