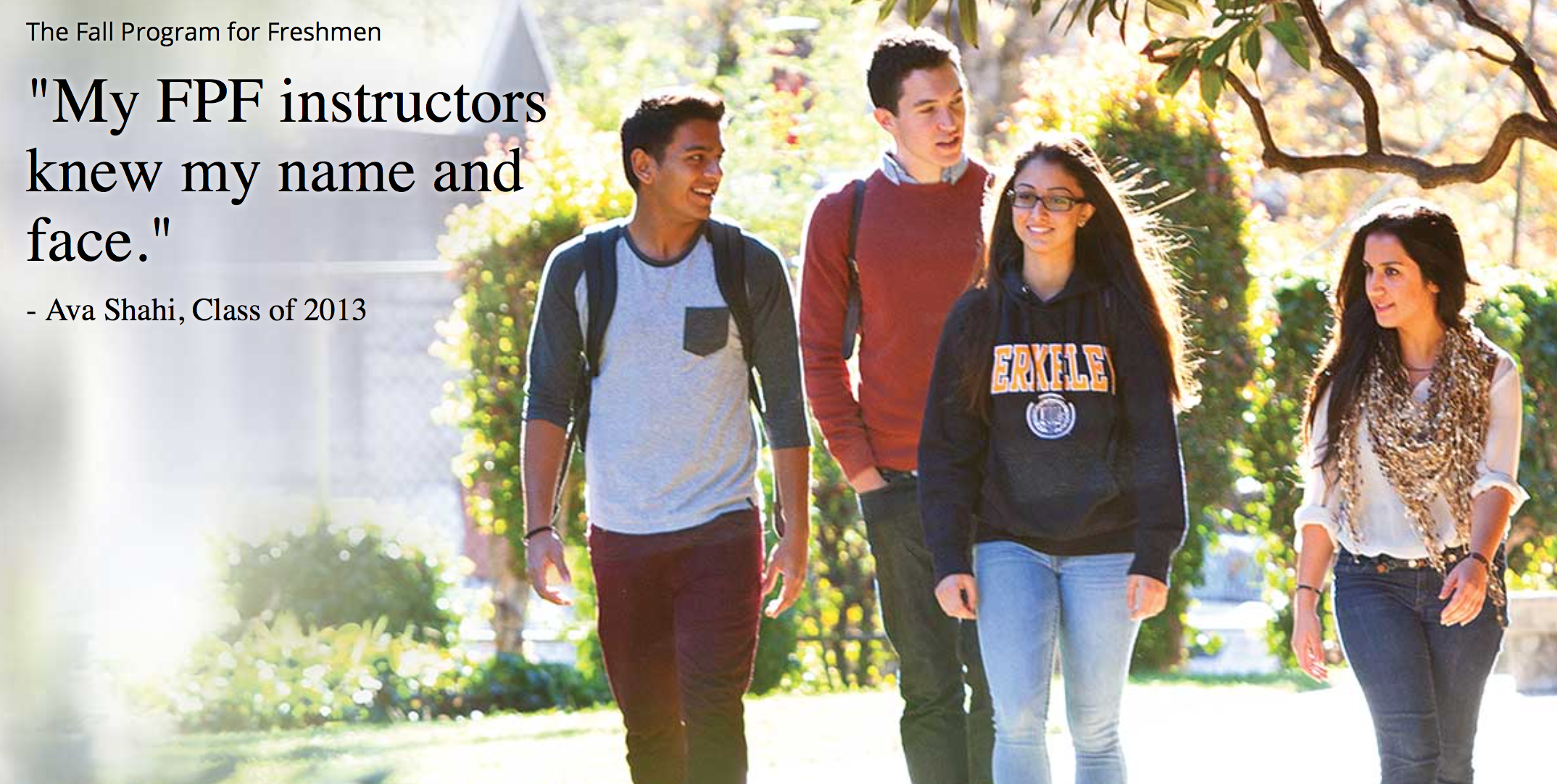 For those of you that are interested in a smaller learning environment during your first semester at UC Berkeley, FPF also standing for the Fall Program for Freshmen is an excellent way to transition to main campus. With the small high-school like structure of the classrooms the first semester away from home does not need to feel too daunting.
1.  Small Classrooms
FPF classrooms on average have about 25 to 35 students max making it much easier to get personalized attention, and easier to learn and receive the material loud and clear. In addition, due to the small space, it is easier to form study groups and create long lasting friendships. Office hours for small classrooms also tend to be quite sparse allowing more one-on-one time to get all your pressing questions answered.
2. Support groups
Similar to Adjuncts on main campus, FPF offers math study groups as well as tutoring support sessions in their third floor lounge area. This allows students to further hone in on their skills and advance working in a small cohesive space with a few classmates alongside them. Support groups provide practice problems and workshops to give students more practice to classroom material. They also help conduct review sessions for midterms and finals.
3. Location
As FPF is a smaller setting that the traditional main campus classroom locations, it also has its own location. Located near Unit 2 on Hillegass Avenue, the Fall Program for Freshmen has its own mini campus where all of the classes are conducted. This creates the feeling of a small high school and allowing students to avoid traveling to the other side of the earth to get to and from classes on time. There are a total of three floors and three study lounges as well as unlimited free printing, as long as you bring your own paper.
3. Credits
Although the Fall Program for Freshmen is located in a separate area a little away from campus and is an entity of its own all of the classes taken at FPF are directly reflected on your Berkeley GPA. The classes are generally listed with an X before them such as XEnglishR1B for example to denote that the class was taken at the FPF extension location. In addition due to the smaller environment students generally score better and start of their GPA high. There even is a separate FPF class selection page to choose courses from which is much less competitive than main campus.
If you are interested in forming an easy transition to main campus, or are daunted by the idea of sitting in a 600 person lecture and trying to grasp content, you should contemplate a gradual transition. One of the best ways to do this is through FPF, as it provides a small collaborative environment. In addition, students generally end up with higher GPA's and and easier transition. This results in feeling less overwhelmed.
---
---
Related Articles