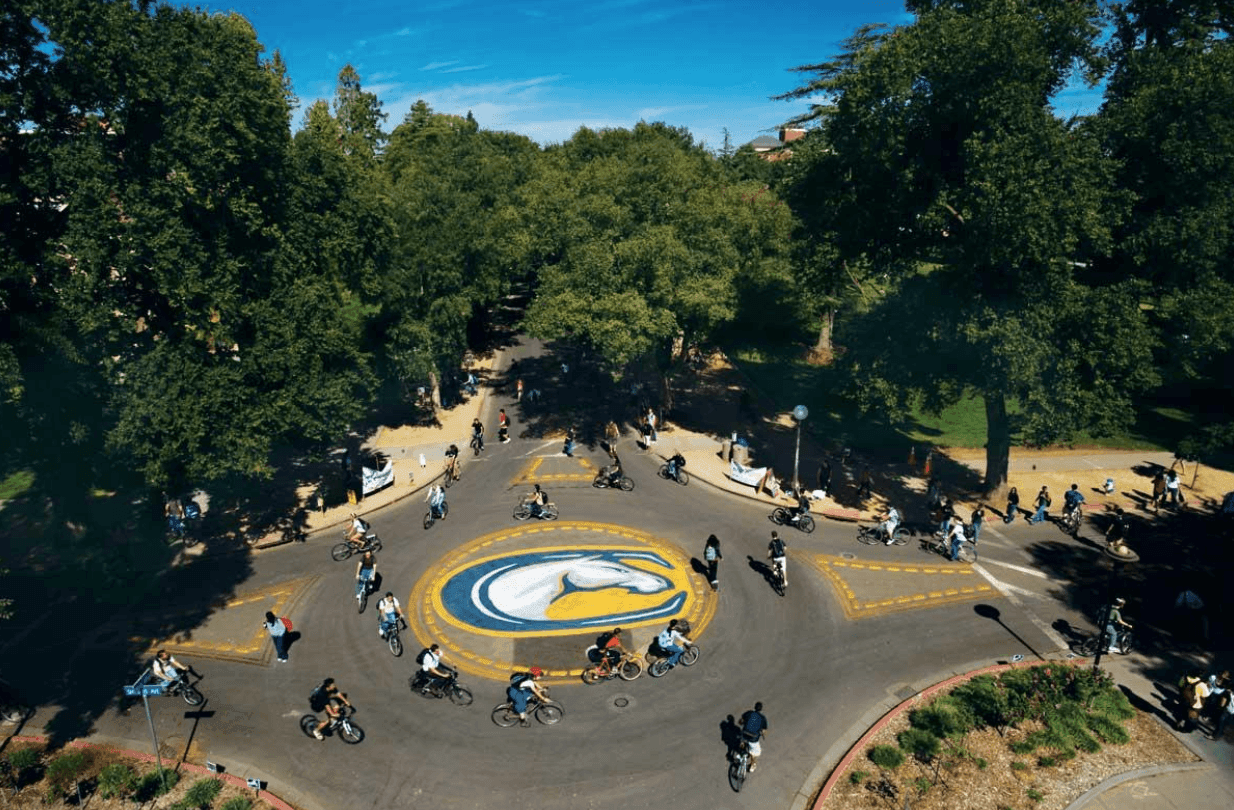 Ahh College. The new found freedom, parties, late night studying, getting lost while looking for classes, finding new friends, getting hit by a bicycle ( Yes, this is UC Davis) and discovering new places ! The University of California, Davis is a BEAU-TI-FUL campus In the heart of a charming town. Here are a few things to do as a freshman.
1. Go to the first Football Game
LISTEN…. The first football game is a major event! The first football games are within the first few weeks of school and it is the perfect Time to show your Aggie gear and pride ! Go with your roommates, eat some unhealthy food! Live a little and don't forget… GOOOOO AGGGGIIIIEEEESSS!!
2. Cows!
Go see the cows! what else to do at the number 1 Veterinary school in the world? About a 100 dogs live in the dairy and they are located right next to the Tercero housing Area. The area is open to the public so go see them and make a few friends !
3. Join a First year AGGIE Connection
First year Aggie connections is great way to get yourself involved around campus. Whether you're a gamer, musician or outdoors person, there's a connection waiting for you. From world languages to Black Girls rock to Legacy leaders, there is something for you.
4. Visit Davis and Downtown
Davis is very charming ! The Farmers Market is open every Wednesday and Saturday! Go for seasonal veggies and fruits and support local businesses! Visit Arboretum and Public Garden, it is a relaxing spot to walk, jog bike or even talk to the ducks! It is perfect for meditation.
5. Take the UNITRANS bus !
The Unitrans is the unique bus system service in Davis that has been around for 50 years ! The bus can take you anywhere around Davis for free! Just show your Aggie Card( Student ID). There is also a double decker which gives you a perfect view of the town! The bus is driven by Uc Davis students and you might even see some of your roommates driving !
There are so many things to do as a freshman at Davis! But what's the rush? you have 4 years to go ! Volunteer at the Women's Resource and Research Centre, visit the museum, go to the arboretum and Public Garden. Take the YOLO bus and go to Sacramento. Enjoy your college years!
---
---
Related Articles