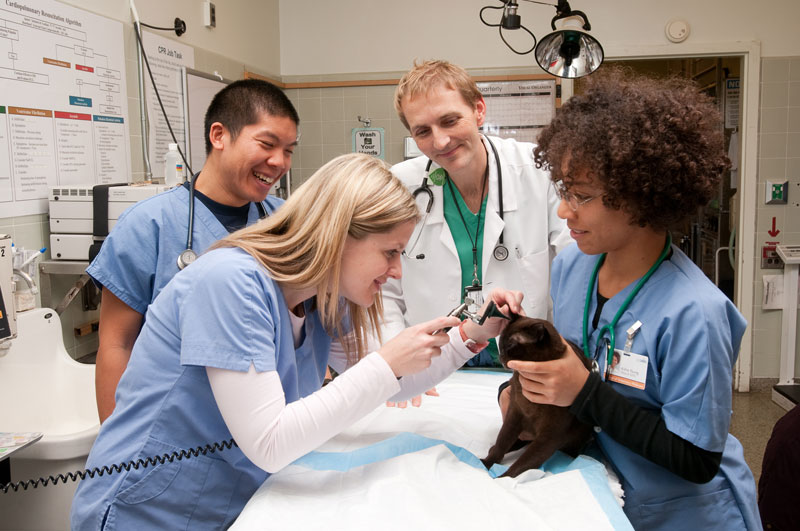 The University of California, Davis is a top-tier public research university located in Davis, California just west of Sacramento. UC Davis has an enrollment of nearly 34,000 Students. It is also labeled as a "public ivy" but what are the best majors available??
1. Veterinary
The University of California, Davis is the Number one veterinary school in the world! Davis has the best professors, resources and research and facilities for veterinary. The school of veterinary medicine aims to advance the health of animals, people and the environment.
2. Economics
Economics is the most popular major at Davis. The study of economics explores the interactions between buyers and sellers and how factors such as demand and supply create a market.Economists study how people use scarce resources in an attempt to satisfy their unlimited wants. The Economists at Davis aims to  create scientific models and explanations as to why people behave the way they do… Its crazy to think about it, how much food you eat somehow involves the economy!
3. Engineering
Oh boy, the brave souls. The UC Davis college Engineering of engineering trains Davis engineers so that they can grab the bull by the horns in the real world. The UC Davis College of Engineering's Moto is to  prepare undergraduate and graduate students to creatively address society's most challenging technological problems. It is ranked the #34 Best Engineering school in the United States.
4. Sociology
Another popular major at Davis is Sociology, with  impeccable and interesting profesors how can you not major in it? Gender,sex,race,class,economic and social background all come into play! Davis has above 700 undergraduate students in the program, and over 7,500 students campus enroll in sociology courses each quarter!
5. Biochemistry
What exactly is biochemistry? Biology + Chemistry = Biochemistry…Biochemistry is the study of chemical processes with a biological context (living organisms). The UC DAVIS department of Biochemistry makes sure and prepares graduates in research and  careers in  the filed of life sciences,  health sciences, pharmaceutical and  biotechnology.
Regardless of the major you pursue at UC Davis, be it, music, psychology or biological sciences, you are bound to succeed! With the great professors and academic resources such as the student Academic Success centre you are set to go!
---
---
Related Articles