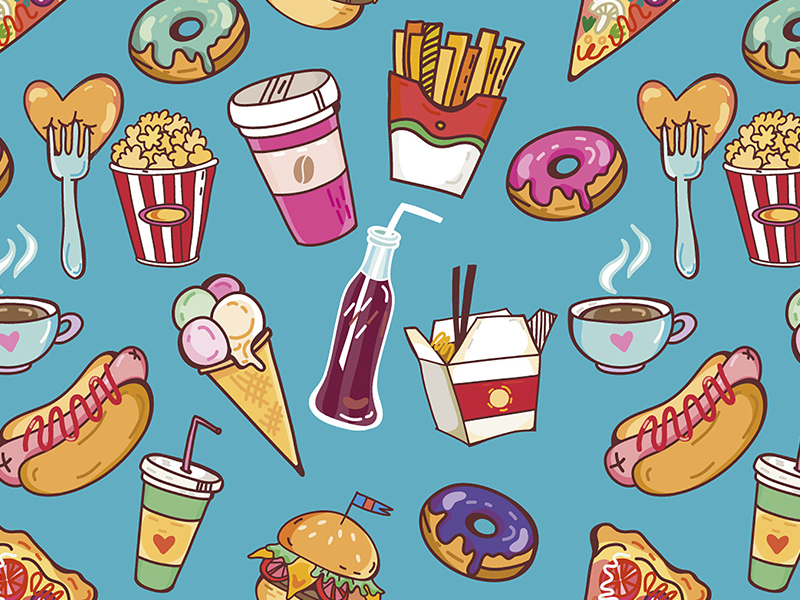 For most incoming students, a meal plan is a quick and easy way to ensure you're fed throughout the week. What happens when you're tired of the same old dining commons food and don't want to go downtown? No fear, Aggie cash is here! Each meal plan comes with $200 of Aggie cash per quarter, and using it is as easy as a swipe of your Aggie ID. Following is a list of locations where Aggie cash can be spent, and a further explanation on the merits of spending there.
1. The dining commons
You could spend your Aggie cash at any of the DCs, provided you have a five day meal plan; one meal, however, can set you back $10-15 in Aggie cash. And for the same food you get as part of your meal plan, it isn't worth it.
Verdict: PASS, unless you have a surplus of Aggie cash and visitors eager to sample café fare.
2. The convenience markets
Placed not only in the residence areas, but in the Memorial Union and Silo, the main hubs of campus, these markets contain everything from toothbrushes to, in the case of the residential area markets, smoothies. Drugstore items are grossly overpriced – you might pay $3-4 for a $1 set of nail clippers, and you're better off heading to the nearby Rite Aid for any cosmetic, medical, or home-related needs. The food, too, is on the expensive side, and isn't the best tasting, either. However, their drink selection, from cold beverages like Starbucks frappuccinos to the handmade smoothies, is worth splurging a few Aggie bucks on.
Verdict: GO, but only for smoothies (or very, very urgent needs). Drinks will set you back around $3-5 dollars of Aggie cash, but they're worth it.
3. The Silo restaurants
The Silo was recently renovated – i.e. the Carls Jr., Taco Bell, and Starbucks turned into Spokes Grill, the Gunrock, the Crepe Bistro, and Peets. The Spokes Grill food is relatively cheap and you receive a good portion of food for the price, although many students have said they prefer the familiarity of Carls Jr. to spoils that taste just a smidgen better than DC food.
However, the Crepe Bistro, though expensive, offers crepes that taste on par with those of Crepeville, found in Downtown Davis, and using Aggie cash snags you a 10% discount that brings the price lower than Crepeville crepes. The Gunrock is UCD's attempt at "fancy", and although the food is pretty good, the prices – $10+ for some entrées – and relatively small portion sizes don't merit blowing all your Aggie cash.
Verdict: GO for crepes, EH for Spokes, PASS for Gunrock.
4. Food trucks
Many Davis students are familiar with the food trucks lulling around the Silo. Usually, four to five trucks come a day, and they rotate, except for Shah's, which is there every day Monday to Friday.
There is a good selection of food amongst them, from Thai (Green Papaya) to Filipino (Wandering Boba) to good ol' American. Though prices are a little high, these offer a definite, much-needed break from DC food and usually give decent portions (a.k.a. they could last two meals if need be, so buying from a food truck is a good pick for a Friday afternoon if you have a five-day meal plan).
Verdict: GO when you see something appealing – if it looks good, it probably is (shoutout to the funnel cake truck!).
5. The Coho/South Coho
The UC Davis coffeeshop – or coffeehouse, hence the abbreviation "Coho" – doubles as a food court. There are two locations on campus: the main Coho, located in the heart of the Memorial Union, and surrounded by multiple restaurants offering fare from sushi to DIY sandwiches, and the South Coho, located just east of the Silo.
The Coho coffee is decent, but the larges aren't the "ventis" you're used to at Starbucks, and though you get a discount if you bring in a mug, it's not worth spending extra for just-okay coffee. As for Coho food: South Coho offers affordable and delicious sandwiches and fries (Their pesto fries? Yum!), and this review is spot-on in terms of what to try at the central Coho, especially at Cooks', the best (and cheapest) restaurant you can find amid the Coho; the more exotic fare, such as sushi and pho, seem delicious at first glance, but the taste and price of both leave much to be desired.
Verdict: EH for most restaurants and coffee, GO depending on what's available at Cooks'.
6. Peet's
There are two Peet's on campus – one at the ARC and one at the Silo. This much maligned competitor of Starbucks is surprisingly much better-tasting than its more popular foe, although the author admits that nothing can replace the joy of a hot peppermint mocha from Starbucks. However, the 10% discount you get on any purchase at Peet's – not to mention the high-quality coffee – is worth coming here over the Coho, especially for beverages, since you don't receive that same discount when buying from the Coho.
Verdict: GO. Always. Frequently. Whenever you can.
Though you can't use Aggie cash at the bookstore (unfortunately), there are plenty of ways you can use your Aggie cash to get the most from it every quarter, and hopefully you've learned more about those after reading these reviews!
---
---
Related Articles