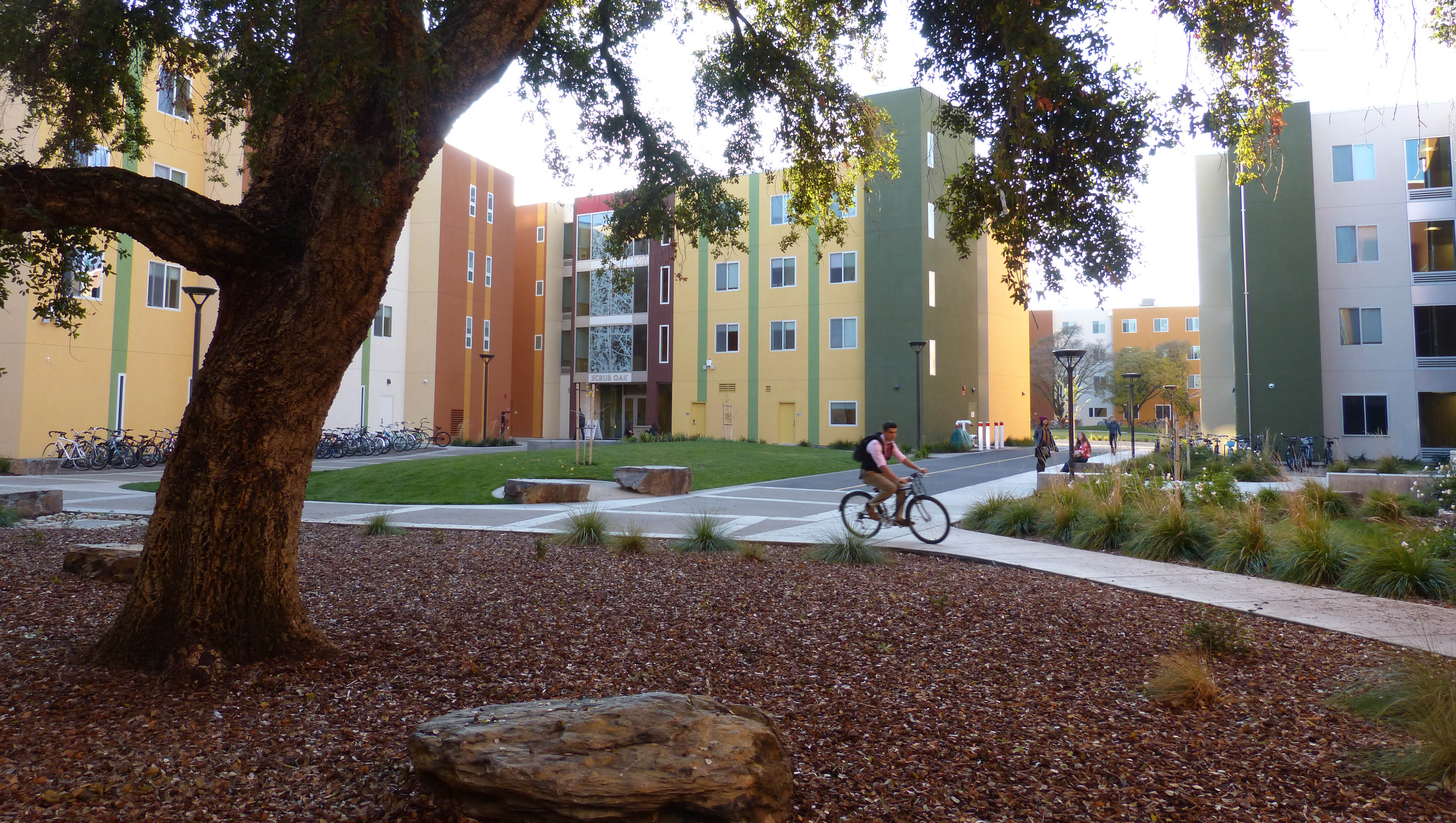 Once you get accepted to UC Davis, you might be the recipient of this nifty statement at the end of your acceptance email: "I am also pleased to inform you that you have been awarded the prestigious Regents Scholarship for your exceptional accomplishments. Your award, valued at $30,000 over four years, includes an invitation to participate in the University Honors Program."
If you are fortunate enough to get either the Regents Scholarship and/or entry into the University Honors Program after admission to Davis, congratulations! Here are some pros & cons (cons listed first) of Davis UHP:
Con: You're surrounded by go-getters.
The Davis UHP is a community of around 500 people in a public college of 30,000 students; these students were selected through a nebulous process that even students within it don't fully understand. However, what is clear is that those within the program are extremely capable and take initiative, going after any opportunity presented to them.
This environment can be incredibly intimidating and at times, draining. You feel like you're always playing catch-up, because all the other first-years are ALWAYS IN THE LOUNGE STUDYING. Do they go out? Do they socialize? How are they alive? Are they struggling the same way you are?
Con: The classes offered through the honors program are limited.
As a student in the honors program, during your freshman and sophomore years, you are required to take one UHP class per quarter and pass it. Though UHP has begun to change this during recent years, and has broadened its selection to include more humanities classes, many of the UHP classes remain geared toward STEM majors – understandable because Davis is home to a great number of STEM majors.
However, if you're interested in humanities or are a liberal arts major, this can be frustrating. In addition, there is often only one time slot for each UHP class, which becomes problematic when a class you need for your major that's only offered one specific quarter conflicts with the only UHP classes useful and interesting to you that quarter.
Pro: You're surrounded by go-getters.
Yeah, this is both a pro and a con, because though being surrounded by motivated individuals is terrifying, it's also energizing: it galvanizes you to be your best self in order to keep up with the best of them, and pushes you to discover what unique qualities you have to offer the world so you're not constantly comparing with others.
Pro: The classes offered through the honors program are small.
These classes are kept between 15 – 25 students as a general rule, which is helpful if you're especially interested in the subject or it's a subject you struggle with. For example, it's much better taking Calc 2/MAT 21B in an honors class where the teacher gets to interact with each of his 16 students, as opposed to listening to him lecture in a 300-person hall.
Plus, the small classes get you into the habit of talking to your professor, and asking questions, which may foster the beginning of you venturing into office hours to ask questions and forge a mentor-mentee relationship.
Pro: Priority registration.
When you're competing with 30,000 students for class registration, getting to register ahead of time – especially as a freshman competing with seniors for GEs – is a lifesaver. 'Nuff said.
While your non-UHPeers are getting stress breakouts from late-night schedule planning as sections of their necessary classes slowly get filled up before their eyes, you can procrastinate your homework by binge-watching! (Just kidding. You can relax and know that you won't have to stress about your next quarter schedule.)
Pro: Incredibly warm, approachable, and supportive staff.
Every member of the UHP faculty is a radiant presence sent from the heavens to ensure your academic success. No joke. They only want you to succeed and thrive within UHP and Davis, so talk to them! They are more than willing to help coach you through anything you may be going through, and will lend a patient ear whenever you need them to. (See: drop-in advising.)
Pro: Transcript notation.
Since there's a minimum GPA to remain in the honors program – and most UHP students had an impeccable or near-impeccable high school GPA – having transcript notation to note you were in UHP throughout college shows them you've been a reliable academic performer for an extended period of time. Go you!
Pro: Grad-level library privileges.
You get to check out books for a month. A month! Plus, if you've seen the Shields library, know that's not the only place you can check out books from – there are three other libraries (the Engineering & Physical Sciences library, the library at the top of the Biomedical Engineering building, and the Veterinary Sciences library).
As you can tell, the pros of being in UHP definitely outweigh the cons; it's worthwhile to accept your invitation to join UHP if it is extended to you. However, you do have the opportunity to apply to join UHP after your freshman year! Join a great community and enjoy amazing perks (wink wink priority registration).
---
---
Related Articles