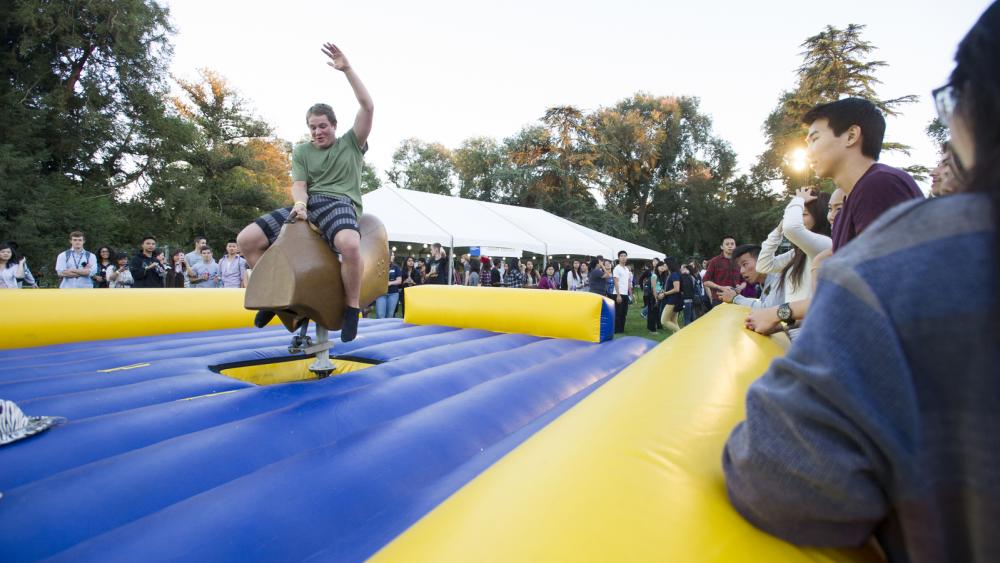 Unlike most other schools, the University of California, Davis has a quarter system which includes; Fall, Winter, Spring, and optional one- Summer. The quarter system usually tends to be very fast-paced since you only have about 11 weeks or less to get through an entire course, unlike other schools that have about 4 months! The Quarter system at Davis goes by really fast but here are some tips to keep your sanity!
1. Go to office hours
If your class does not have a discussion section then going to office hours might be the next best thing. Going to office hours of your teaching Assistant or tour professor gives you time to discuss any confusing topics in class. Also! Professors usually give hints about topics on upcoming exams and can even help you prepare for them! Sice majority of the classes are in lecture halls, your professor does not get to know all your names… however, when you got to office hours, the professor gets to know you personally!
2. Make friends with people in your class
Whether you like to study alone or in a study group, making connections with people in your class is very important. You might get sick sometimes or you might just not feel like going to class (it really happens) when you have friends in your class, they can easily send notes to you! Also, when you have friends in your class, they can become your study buddies!

3. Take units you can handle
Usually, freshmen are advised to take about 13 units during their first quarter. Freshmen who live in the dorms are required to have 39 units at the end of the quarter to meet minimum requirements and 45 units to officially be declared as a sophomore. The quarter system is very busy and does take a lot of your time… so take units that you think you can handle and do not give yourself a heavy workload!
4. Take an easy GE
With all the heavy classes that you have to take for your major requirements… try and take some easy General Education classes! having a mixture or a blend of classes usually helps with the stress! You do not want all your classes to be the same or worse become repetitive, so take some easy GE's to also boost your GPA. There are several options ranging from nutrition to even first-year seminars!
5. Relax
Listen… You need to take it easy and not be so hard on yourself. The University of California, Davis curriculum is rough and if you do not forgive yourself sometimes things will start to get rough. Go to a movie with friends, relax, go to a party, have fun with your friends, go downtown or even go and spend the day in  Sacramento.
Regardless of your major at UC Davis, you will have a lot of work to do. There are several things you can do to make sure that college does not take over your life. Your mental and physical health is very important! So work hard but also party hard!
---
---
Related Articles