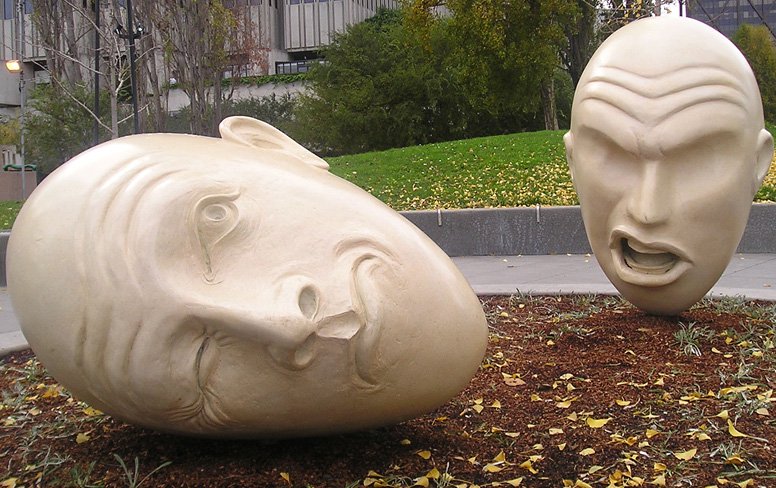 Sure, UC Davis isn't exactly the first university that comes to mind when one thinks about celebrities – but we have our fair share. Read on to learn about famous alumni!
1. Martin Yan
Chinese-born and Hong Kong-American celebrity chef, graduated from UC Davis with a Master of Science degree in Food Science in 1975. He has hosted the television series Yan Can Cook since 1982, written numerous cookbooks, opened various restaurants, and founded the Yan Can International Cooking School in San Francisco. Assisted in planning the opening of the Confucius Institute at UCD and serves as one of its culinary advisors.
2. Tracy Caldwell Dyson
American chemist and NASA astronaut, graduated from UC Davis with a doctorate degree in Physical Chemistry in 1997. She has spent nearly 189 days in space, received numerous awards, and she has completed three spacewalks, logging more than 22 hours of activity outside of a spacecraft (EVA). She served as a guest judge for Cupcake Wars in a space-themed episode.
3. DJ Shadow
Music producer, DJ, and songwriter began his music career as a disc jockey for UCD radio station KDVS while studying Communications. He has gone on to revolutionize instrumental hip-hop. His first album, Endtroducing…., was recognized as the "First Completely Sampled Album" in 2001 by Guinness World Records, an "All-Time" 100 Best Album by Time Magazine in 2006, and Chevrolet used a sample of, "Building Steam with a Grain of Salt," in a 2014 commercial.
4. Anna Escobedo Cabral
src="http://www1.pictures.gi.zimbio.com/Anna+Escobedo+Cabral+First+Redesigned+Five+CtVTJPJArb-l.jpg" alt="" width="594″ height="383″ />
42nd Treasurer of the United States, graduated from UC Davis with a degree in Political Science. She became the highest-ranking Latina in the Bush administration in 2005. She was formerly President and CEO of Hispanic Association on Corporate Responsibility, where she worked with Fortune 500 companies to increase Hispanic representation in employment, governance, and procurement.
5. Carol Flint
American television producer and writer best known for ER and The West Wing, graduated from the M.F.A. program at UCD in 1987.
6. John Hennigan
American professional wrestler and actor, best known for his work with WWE. He studied geology and film in his time at UC Davis.
7. John Watson
CEO of Chevron, graduated with a B.A. in Agricultural Economics in 1978.
8. Frederick Murphy
Co-discoverer of the Ebola virus, and well known for his work on rabies, he received his doctorate degree in Comparative Pathology, Emphasis in Immunology, in 1964. Among a number of other prestigious appointments, he served as the Dean of the School of Veterinary Medicine at UCD.
9. H. Michael Shepard
An American cancer researcher, he received his bachelor's degree from UCD and now holds over 25 US patents. He shared in receiving the 2006 Alpert prize for his contributions in treating breast cancer through the use of Herceptin, the first target-directed cancer treatment for solid tumors
10. Gurdev Khush
Agronomist and geneticist who received his doctorate degree in 1960 from UC Davis. He shared in winning the 1996 World Food Prize for his assistance in expanding the world rice supply in a time of extremely rapid population growth.
---
---
Related Articles