Back to University of California - Irvine Blogs
Tutoring Services at the UCI
Established in 1965, the University of California-Irvine (UCI) is a public research university and one of the University of California system's campuses located in Irvine, California. The university offers undergraduate, graduate, and professional degree programs to its students. Through the various academic resource centers and the various academic departments within the institution, students are offered various academic assistance services including tutoring services.
What tutoring services are offered at the University of California-Irvine?
The tutoring services offered at UCI include drop-in tutoring, group tutoring, and online tutoring. Drop-in tutoring involves students walking to tutoring centers for tutoring sessions without pre-scheduled appointments. They just walk to the centers and find available tutors. Drop-in tutoring is offered by most departments within the institution.
Group tutoring involves several students being tutored together in a group setting. The students in each group usually discuss a common study area in the presence of a peer tutor.
Lastly, online tutoring involves students seeking tutoring services virtually via an online platform. Students can meet in live sessions with their tutors or post their questions and concerns online and later receive feedback from tutors in the shortest time possible.
What are the main subjects where students need tutoring at this school?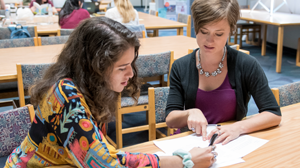 The main subjects in which UCI students seek tutoring services include Chemistry, Mathematics, Biology, Writing, Physics, Statistics, and Information & Computer Science among others. Generally, students seek tutoring services in subjects that they find difficult. To have a glimpse of some of the hardest courses at UCI, here is an article: 10 of the Hardest Classes at UC Irvine
How can you apply for the tutoring service?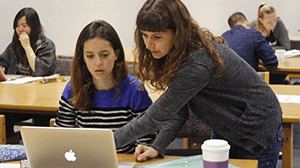 To apply for the group and online tutoring services, students are required to view the schedules of the subjects that they wish to be tutored in. The schedules are located in the respective department webpages. Students will then log in to the scheduling portal using their UCInetID credentials.
For online tutoring, after successfully scheduling an appointment, students will receive links to join the online meeting via Zoom.
What about other online tutoring services?
There are other external tutoring services that students might wish to explore. These services can either be physical or online tutoring services. For those that prefer to explore online tutoring, Janine the tutor is a great option. Janine is an accredited online tutor that offers her services to both high school and college students.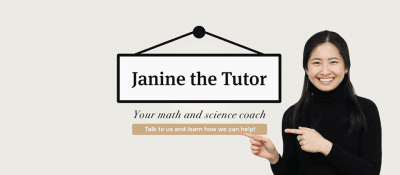 Together with a team of dedicated and readily available tutors, Janine offers timely and reliable tutoring services in Math and Sciences among other study areas. They also offer ACT and SAT tutoring for high school students.
Tutoring has proven to help many students to achieve good grades at the end of every semester. After reading through this article, hope you can find the most suitable tutoring service that will work for you.
Resources:
http://www.writingcenter.uci.edu/about/services/

http://home.due.uci.edu/school-based-tutoring-programs/

http://www.larc.uci.edu/

http://www.larc.uci.edu/about/faq/

http://www.larc.uci.edu/students/

http://www.larc.uci.edu/students/tutoring/

https://enroll.larc.uci.edu/
---
Suggested Articles in University of California - Irvine