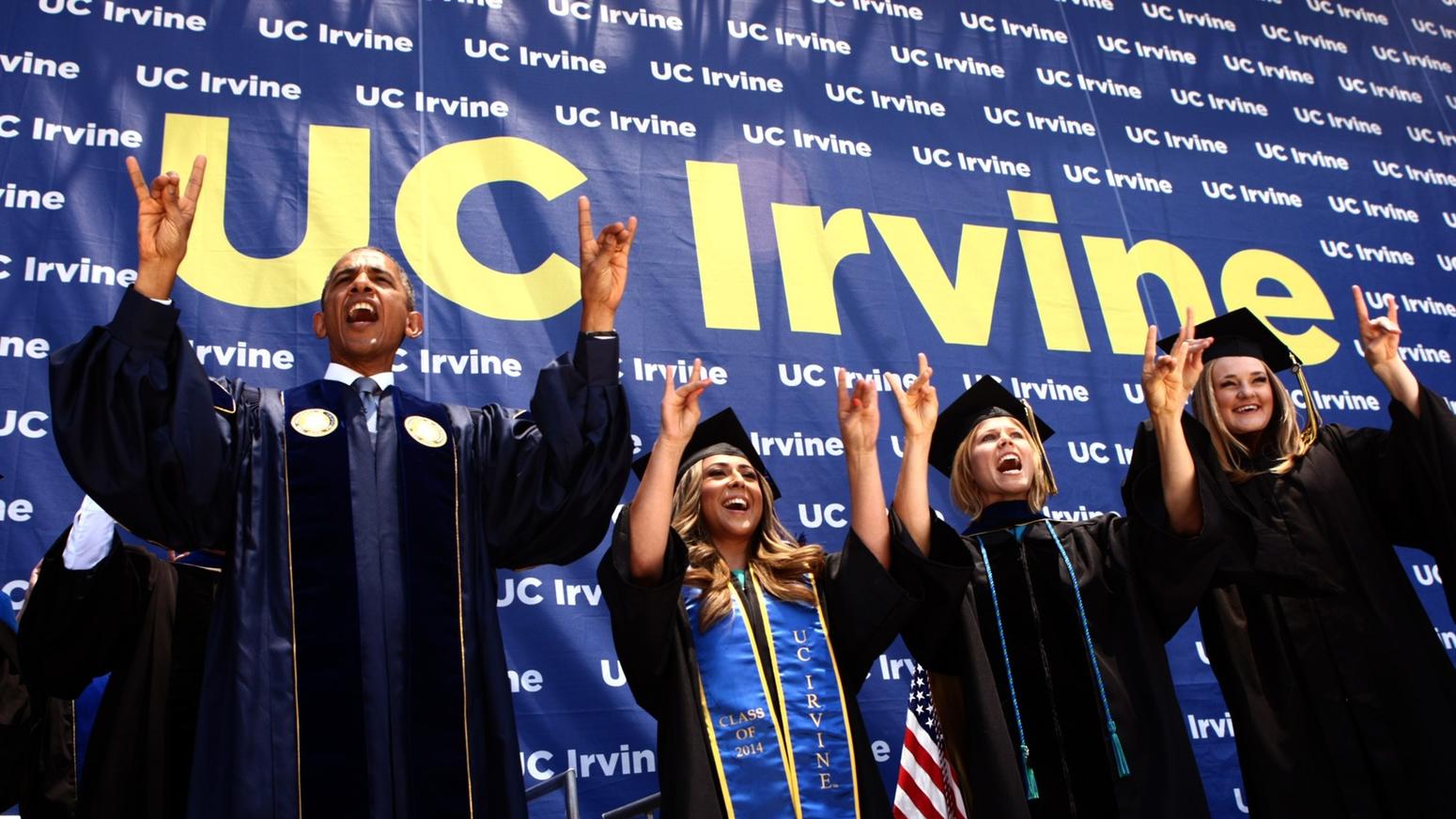 As college students at UCI, we tend to seek classes that could potentially raise our GPA while  knocking out some general education requirements. Through popular student consensus as well as personal experience, here are 11 of the easiest classes at UC Irvine!
Regardless of which professor you take this class with, I ensure you that it'll be not only interesting, but also useful. There's no better way to prepare for the future than to gain some knowledge in the field of economics and finance, since we're all going to have to do taxes one day (yikes!). I came in as an undeclared major, but changed to business economics because of this class.
This class is actually so fun to take that it doesn't even feel like a class! It essentially focuses on how the human mind correlates with our behavior, emotions, personality, and more. Even if you aren't a psychology major, this course will definitely interest you and even give you insight into your own mind. Also, textbooks aren't necessary, since the material is all on Powerpoint.
Interested in the cultural aspects of society? Look no further, for anthro 2a is the class for you! I recommend taking this class with Professor Egan because he makes this class really enjoyable, and you watch a lot of movies too. This course will offer insight in politics, economics, and gender roles. If you end up liking anthro 2a, there are three more classes in this series (2a-2d).
This class is a must-take if you feel like bringing out your creative and artistic side. On top of that, it's way less stressful than a science or math class – did someone say no equations?? As an avid museum visitor, contemporary art is unique to me and learning the history behind it is even more so. This course also deals with photography; could you ask for anything more?
Honestly, I'm not a big history person, but this class was seriously interesting to take. From predicting the relationships between two countries to decoding why certain states act the way they do, there's never a dull moment in this class. However, there is a hefty amount of reading and writing required, but the midterm and finals are both take-home essays.
A foreign language is always challenging, but if you have to take one, I recommend Chinese! Even learning basic conversation language could potentially benefit you in the long run. I met a lot of international students through this course and learning alongside them was significantly helpful. I can now (kind of) hold a decent conversation in Chinese.
I'm not too sure why this is called a dance class- it's more of a 4th grade level health class. Remember in elementary school when you learned about the human body? Well this is essentially the same concept. It's an "easy A" and counts toward science general education requirement. 10/10 would recommend!
This class is definitely like no other, since you get to learn about street gangs in the United States and Central America. Even the name of this course is appealing! Due to popular demand for this class, it's virtually impossible to get as a freshman- just a head's up.
If you feel like derivatives and multidimensional volumes aren't your forte, try statistics! It's considered math, but more on the conceptual side with an emphasis on "possibilities". Personally, I'd choose stats over calculus any day. I definitely encourage you to take this class if you plan to pursue a career in finance or accounting.
This class is similar to anthropology, but sheds more light on societal problems with regard to race and religion. The topics discussed are relevant to contemporary society, so being knowledgeable in this is crucial, in my opinion. It also makes the top 3 easiest classes at UCI!
In just one class, you'll learn all about the fundamentals of starting, owning, and operating a business. If you hope to go into this field, Mgmt 1 will give you so much insight into the business world. I have a lot of regrets, but taking this class isn't one of them!
---
---
Related Articles