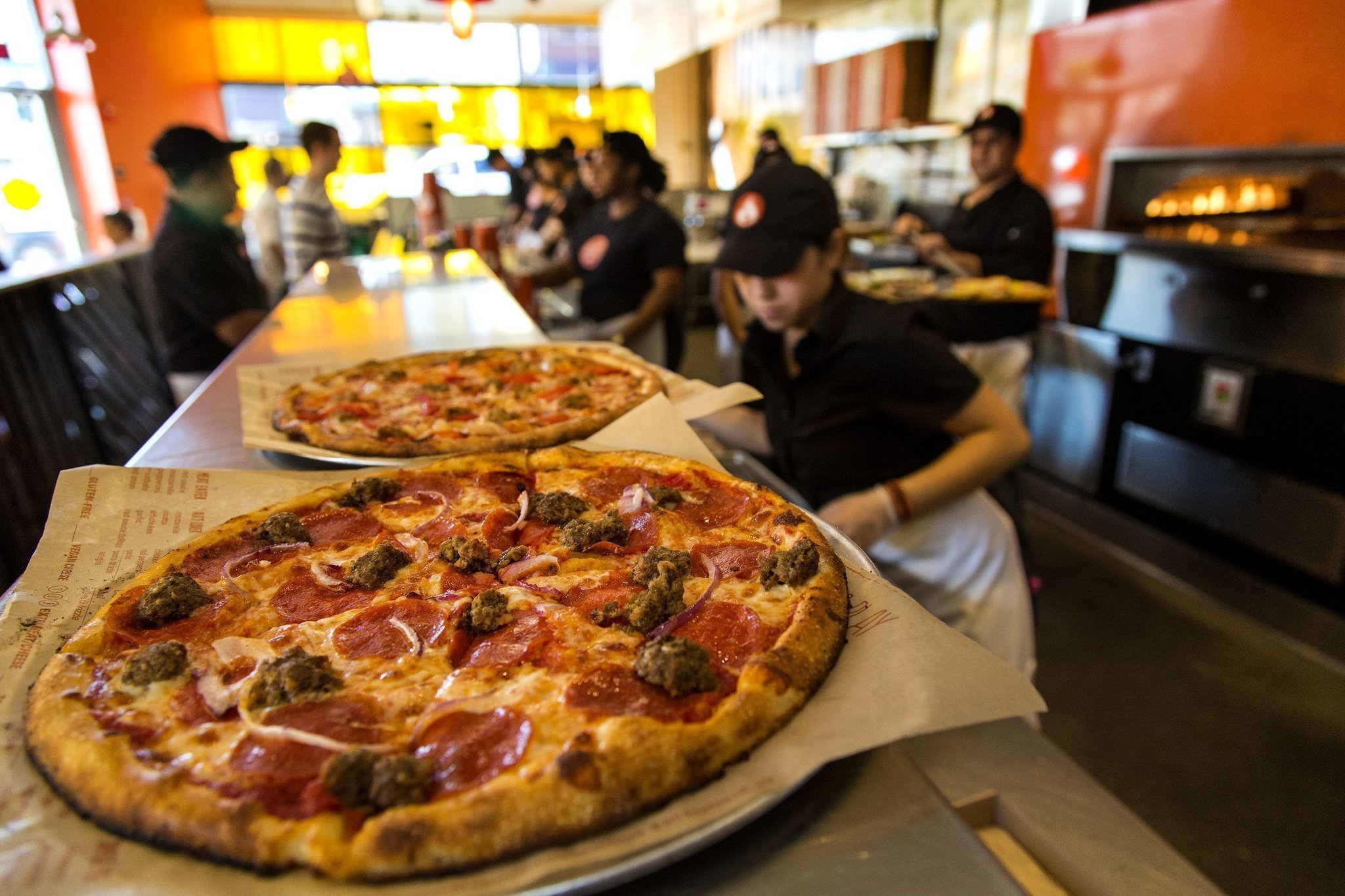 If students are not studying, walking around Ring Road, or hitting up the ARC, it is safe to say that they are eating. There are many great places to eat at UC Irvine, both on and off campus. From options that will quickly satisfy your hunger, like Panda Express, to healthier options such as Tender Greens, UC Irvine's campus and surroundings has you covered.
1. Spoleto: My Italian Kitchen
Spoleto is a fairly new place to eat located at the University Town Center, which is across the street from UC Irvine. Just walk over the bridge and you are there! Spoleto allows for customers to make their own pasta dish, flatbreads, or salads. There are many different types of pastas, sauces, and toppings to choose from. Prices range from $10.00-$13.00, depending on what you order.
2. Tender Greens
Tender Greens is great if you are looking for somewhere healthy to eat. Tender Greens is in the University Town Center, and therefore is very close in distance to the campus. It takes about five minutes to walk over if you take the bridge. Tender Greens serves sandwiches, salads, sides, soups, deserts, coffee, and alcoholic beverages. The prices range from $8.00-$14.00, depending on what you order.
3. Panda Express
Panda Express is always a great option because it is located in the Student Center at UC Irvine, therefore making it a quick and easy stop if you do not have much time to waste. Panda Express serves different Entrées such as orange chicken, Kung Pao Chicken, Broccoli Beef, Honey Walnut Shrimp, etc. It is a popular choice for students because it is reasonably priced. The prices range from $6.00-$8.00.
4. Blaze Pizza
Blaze Pizza is a great go to if you are in the mood for something quick but also tasty. Blaze Pizza is located in the University Town Center and is similar to Chipotle in that you can build your own pizza. There are options to eat there, or to get it to go and eat it somewhere like Aldrich Park. Prices range from $7.00-$10.00.
5. Chipotle
Chipotle is located in the University Town Center. Chipotle serves burritos, bowls, quesadillas, and tacos. It is popular among students because it not only tastes great, but it has a lower price range compared to other places. If you are ever hungry after a long lecture, Chipotle is the place to go! Prices range from $6.00-$9.00.
UC Irvine is a great school, but what it makes it even better are all of the yummy food options available! Unlike other schools, UC Irvine has a large range of places to eat, varying from cost to quality. No matter what your preference is, you will find what you are craving.
---
---
Related Articles