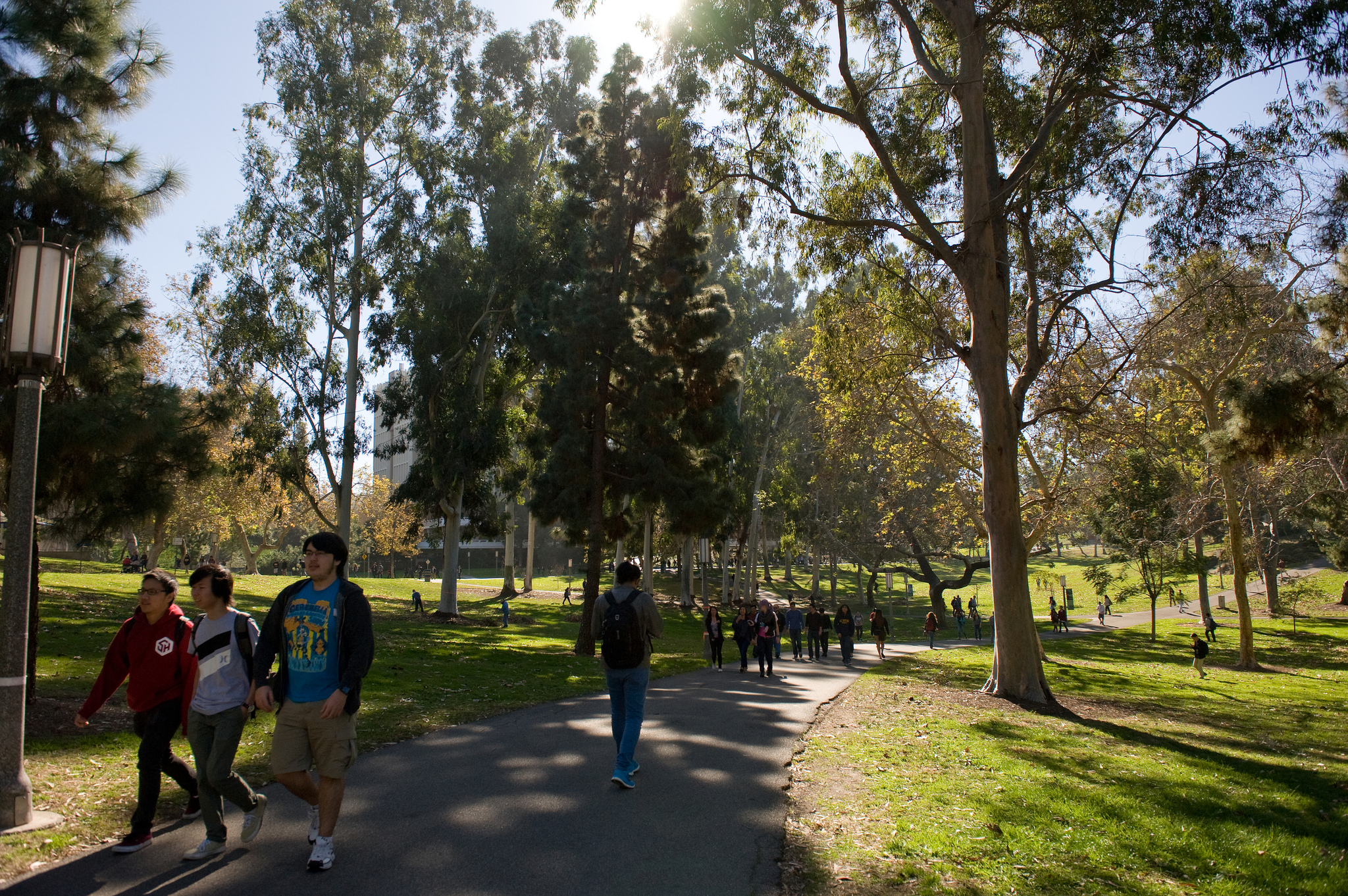 Aldrich Park is considered the heart of UC Irvine and is filled with beautiful trees, benches, and flowers. The park is located in the middle of UC Irvine's campus. All of UC Irvine's buildings, such as the Engineering, Biological Sciences, Humanities, and Social Science buildings surround Aldrich Park in a large circle. Besides admiring the park's peaceful surroundings, there are many fun activities to do in Aldrich Park.
1. Have a Picnic
Take a break from studying and have a picnic in between your classes! Aldrich Park has large, tall trees that you can take cover in so that the sun doesn't shine directly on you. Grab some food from the student center with a friend, and enjoy a nice picnic in the park! Be sure to not leave your food alone, or it may be the food of a small animal in Aldrich Park!
2. Take a Nap
If you do not have time to walk to your apartment or dorm in between classes, opt for the grass in Aldrich Park! Simply use your backpack as a pillow, and relax. Do not be afraid that people may give you strange looks for napping in the park. Taking naps in the park is the norm at UC Irvine. You might even find your new nap buddy at the park!

3. Workout
If you do not want to go to the gym, but do want to work out, try going for a run at Aldrich Park. The park has some steep parts to it, so it will not only allow for you to do cardio but it will also allow you to tone your body. The park also contains stairs to the student center and various buildings, which allows for you to get a great workout in if you want to run up and down the many stairs as well. Working out in Aldrich Park is fun because you can workout to a beautiful view.
4. Go on a date
Taking someone on a date to the park is a romantic and inexpensive alternative to dinner and a movie. Different date ideas include a picnic, playing a sport, or watching the sunset from the park. Going on a date at the park is not only inexpensive, but it is also very romantic since the park itself is a beautiful place to be. Be aware of what time sprinklers may come on!
5. Play music
When walking around Aldrich Park, you will always find a group of students playing music in the park. If you play a musical instrument, bring it to school and play it at the park. The park is very large in size, and so you will not distract other students if you do decide to play music in the park. If you do not play a musical instrument, you can always sit down at the park and admire the music that is playing.
Aldrich Park is a park that students can use for many purposes. The park is what makes UC Irvine so unique compared to other schools. Next time you are walking to class, try to take a shortcut through the park! It is definitely the more scenic route.
---
---
Related Articles