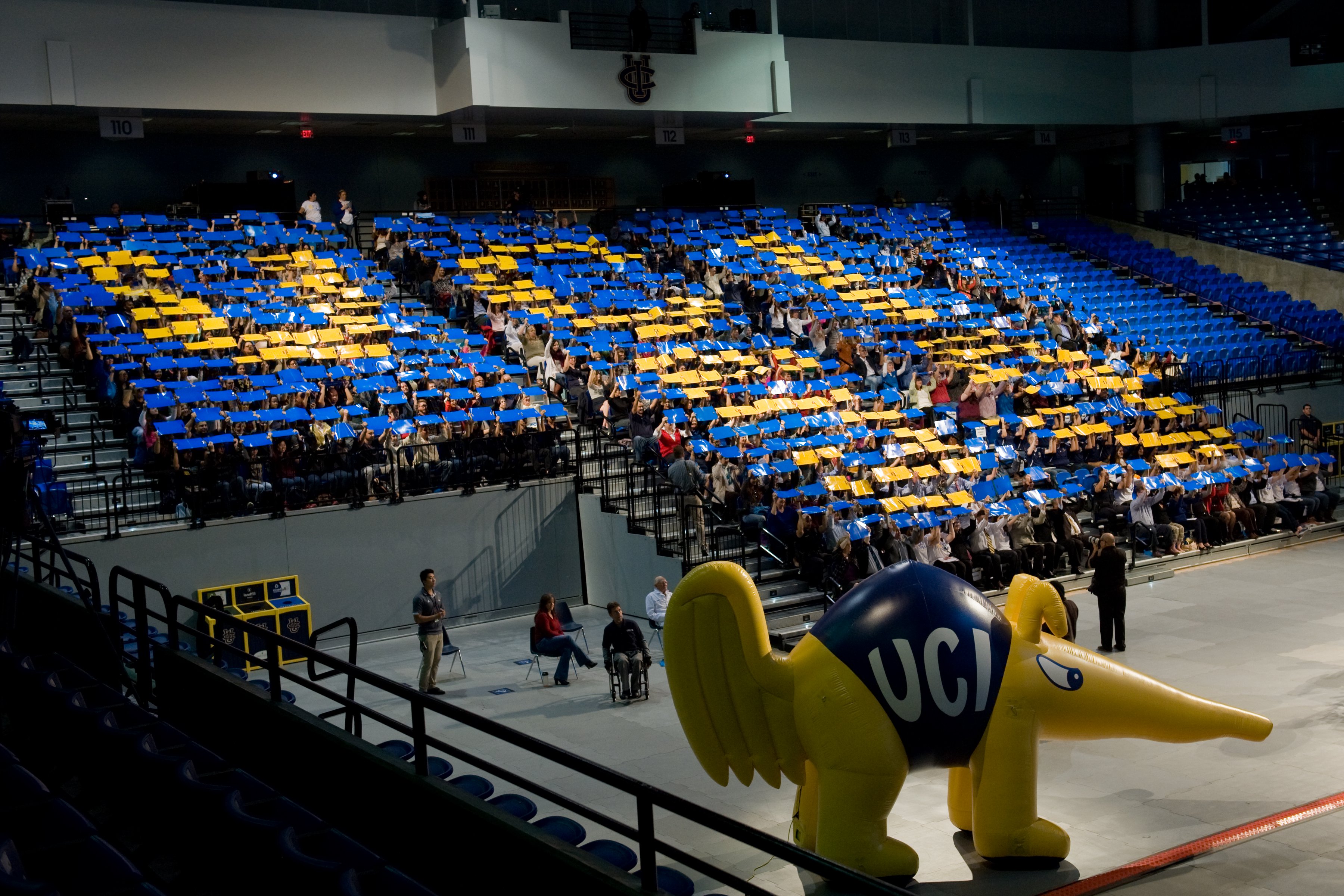 During my time here at UCI, I've realized that I tend to see the same things occur quite often. Of course, every school has their strengths and flaws, so here's a combination of 11 things that only UC Irvine students can relate to!
1. Catching Shuttles
It's always a struggle making sure you aren't late for the shuttles that go to various places, from the apartments to the ARC. Honestly, the idea of taking the shuttles actually discourages me from going to the gym. This has happened way too many times than I remember, but the Anteater Express app has definitely made it better- make sure to download it if you haven't already!
2. 2 Dollar Boba!
If you go to UC Irvine, you've probably heard this phrase nearly every day when walking to class. This just goes to show how popular of a drink it is here, which is why many organizations choose to sell it. As an avid boba milk tea drinker, I feel that this is detrimental to my wallet and tests my willpower to keep on walking away. Nonetheless, I am sure that UCI would not be the same if it weren't for the prevelance of boba.
3. Peter the Anteater
Our famous mascot, Peter the Anteater, is beloved by all UCI students. It's always exciting to take pictures with him and do the anteater hand sign when you first come to this school. He always shows up at the Student Center and athletic games, in which it's simply awesome to see him walking around campus as well. At which other school can you see this happen?
4. Amazing Weather (mostly)
One thing I love about UCI is the ideal, perfectly warm weather with a slight breeze. Of course, there are days when it's either blistering hot or too freezing to even leave your room and walk to class. But overall, it's almost always a great day to go to the beach or go outside in general. It's definitely hard to not be thankful of UCI's location.
5. Classes Full Way Too Soon
You can most likely relate to this if you've tried enrolling in writing classes or computer science classes, because they are literally full during the first five minutes of the earliest enrollment window. Getting the classes you want is difficult at almost every school, but it is a significant problem at UCI. Paying so much for tuition just to not take the classes you need is very, very annoying. There's always next quarter though, right?
6. Rallying on Ring Road
Ring Road is where so many of UCI's events occur; from vendor fairs to student protests. Rallying is a major part of UCI culture, as students always speak their minds in response to an event. Seeing crowds of people rallying along Ring Road reflects just how passionate the students are, which is one thing I love about UCI.
7. Parking Violations Everywhere
Don't ever think that you won't get a parking ticket, even if you're parking for just one night. Because you're wrong. UCI is notorious for giving parking violation tickets left and right, causing many broke college students to become even more broke. I wish parking could be free, but permits are relatively pricy.
8. No Car = No Life
See, the problem with the hefty price tag on parking permits is that it tends to discourage students from bringing their cars. UCI, however, is driving distance from most of the fun places in Irvine and the Orange County area. As a result, having a car greatly increases your chance of going out and vice versa. To those who have their cars on campus and always give people rides, props to you.
9. Let's go to Seaside!
Seaside Bakery is the bakery right next to Newport Beach that every UCI Student knows of. I actually went here during my first week, and that's when I understood why people loved it so much. Getting their famous jalapeno and ham croissant and walking along the shore is such a great feeling- I kind of wish I was doing that right now. Also, Seaside is open 24 hours to satisfy your late night cravings.
10. All-Nighters at Gateway
Finals week stress is already coming, and it's only week 4. Luckily for UCI students, the Gateway library is open 24 hours during finals week, and I can truthfully say that studying here is actually productive. You're surrounded by other students who are equally as stressed as you are and trying to cram for that exam the next day. Gateway practically saved my life during my first finals week at UCI.
11. Tunnels
The "tunnels" were very popular among my peers when I first moved into UCI. It's essentially a hidden tunnel across from Mesa Court off campus, where people go to explore or just chill with their friends. You do have to climb a little and it gets pretty dirty down there, but nearly every student has been there before. It's an interesting experience, so I recommend you go if you haven't already.
Incoming UC Irvine students can now enter to win a summer 2017 trip to anywhere in the world! Enter Now.
---
---
Related Articles