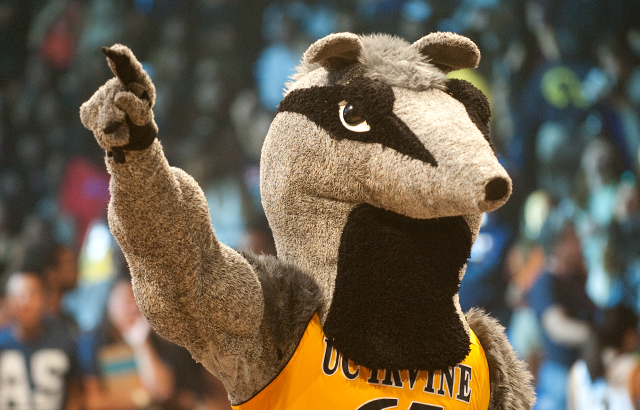 During freshman year, it can be hard to imagine the day that you finally get your college degree and graduate. Although it seems pretty far down the road, graduation creeps on you quickly. With that being said, here are five very special things that you must check off your undergraduate list before you graduate from UC Irvine.
1. Go to the Anteater Pub and order "Stoner Fries"
Before you graduate, you need to go to the pub and order "Stoner Fries." These fries are life changing. Stoner Fries consist of fries that are extra crispy and are loaded with cheese, guacamole, salsa, and carne asada. It makes for great comfort food if you are stressing over midterms, and it is also a great option to celebrate crushing your finals!
2. Stand inside the Infinity Fountain
You can usually catch the UCI ducks in the Infinity Fountain by the Biological Sciences buildings. You walk by that fountain almost every day to get to class or the library, and you may hear of other people going in it to take graduation pictures. Since this fountain is part of your day to day routine, be sure to go inside the Infinity Fountain with friends. It is a small tradition that the majority of UCI students do before they graduate!
3. Have a picnic in Aldrich Park
Aldrich Park is underrated because as UCI students, the park is always at our disposal. Enjoy the four years that you have with this park, because you will definitely miss it when it is gone! You must have a picnic with close friends in Aldrich Park. It gives you a chance to sit back, relax, and really appreciate the beauty of UC Irvine.
4. Study on the fifth floor of Ayala Library
It may seem odd that a list of things you must do before you graduate includes studying. However, studying on the fifth floor of Ayala Library is a different experience. The fifth floor contains large windows that bring in natural sunlight and a beautiful view. During sunset, you can witness the orange, pink, and yellow skies of Orange County from the fifth floor of the library. It is a really humbling experience!
5. Take a class outside of your major
Taking a class outside of your major will expose you to different types of thinking and conversation. You will also meet new people who you would normally not be exposed to in your regular classes. During college, it is easy to sign up for a class and learn about a different subject. After you graduate, it can be hard to just take a class for simple enjoyment due to other obligations such as graduate school or travel plans.
UC Irvine has many hidden gems, and it is important to try to experience all that it has to offer during your four years of college there. Next time you are looking for a place to study, check out the fifth floor of the science library. If you are planning to eat with some friends, go for a picnic at Aldrich park. Be sure to enjoy UC Irvine while you can!
---
---
Related Articles