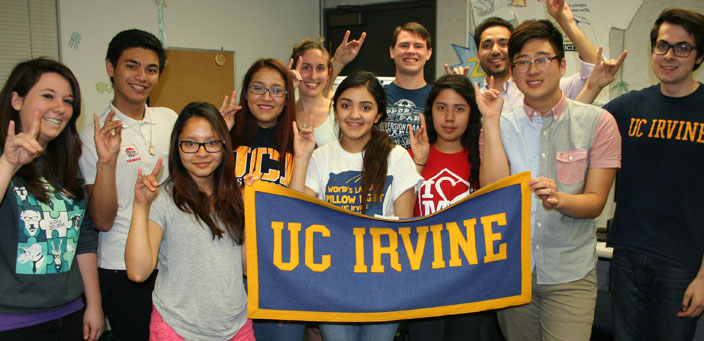 Giving back to the community always feels great, and doing so is very simple! You don't need to drive miles into the nearest big city and help out at a homeless shelter to give back to the community. At UC Irvine, there are many ways that you can give back and be involved!
1. Join Flying Samaritans Club
Flying Samaritans is a great club that gives back to the community and more! This club brings together student volunteers and doctors, dentists, optometrists, and other healthcare practitioners to travel to Tecate, Mexico in Jose Lemus Lopez Clinic in El Testerazo. In Mexico, the club provides dental and medical care in free clinics for those in need. In Irvine itself, the club also conducts many fundraisers and volunteering opportunities, such as fundraising for relays, in order to fund the trips to Mexico.
2. Donate Food to the Food Pantry on campus
UC Irvine is unique in that it has a food pantry on campus. The Food pantry is a student initiated project that allows for all UCI students to be food secure. Try donating canned food items, as well as emergency toiletry supplies, to help fellow students in need. You can also try becoming more involved in the project by contacting students that are currently conducting it.
3. Give blood at the Blood Donation Center
Giving blood at the Student Center is an amazing way to give back to the community because you are indirectly saving someone's life that is in need of blood. Patients at the UC Irvine Medical Center are in great need of blood. Specifically, the Blood Donation Center looks for blood and platelet donations for blood transfusions and more. As an added bonus, the Blood Donation Center hands out Starbucks and Jamba Juice gift cards for participants!
4. Participate in UC I Give Back
Every year in the beginning of the year, UC Irvine hosts its annual UC I Give Back, which is a day of service that allows for students to give back to the community. Last year, UC Irvine partnered together with THINK Together of Orange County, where 300 students were able to volunteer at forty-seven different local elementary and middle schools in Santa Ana and Tustin. This is a great way to give back to the community alongside peers and friends. In fact, the first 500 students that sign up to volunteer receive a free t-shirt!
There are many different ways to volunteer at UC Irvine. The campus has very unique features such as a Food Pantry and a Blood Donation Center, making it very easy to give back to the community. Next time you feel the urge to give back, try joining a club or looking for the many opportunities on campus!
---
---
Related Articles