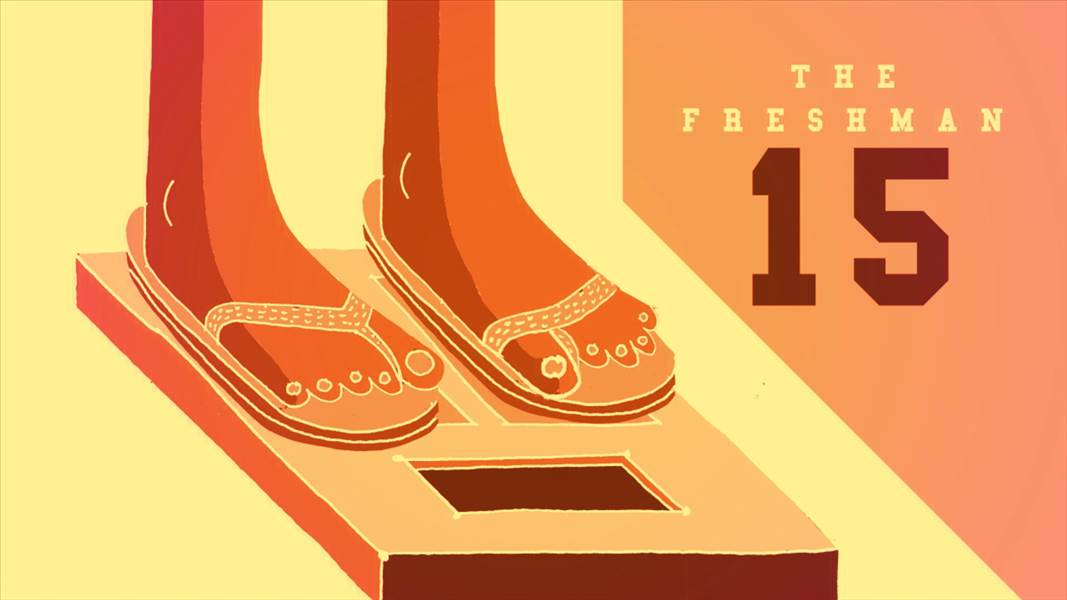 Gaining the infamous "Freshman Fifteen" may seem inevitable during your freshman year of college. This may be due to the many mouth watering food options at UC Irvine's cafeterias that may not be the healthiest options. Believe it or not, there are healthier food options that taste just as good! Keep reading to find how to avoid the Freshman Fifteen.
1. Eat a salad before your meal
Every cafeteria at UCI has a salad bar that is loaded each day with vegetables of all colors. Before eating your meal, be sure to eat a salad first. This will give you the nutrition you need, and cause you to eat less of the junk food such as cheeseburgers and pizza. Salads do not always have to be boring and taste bad, take a look at the salad bar to see how you can make your salads taste better!
2. Workout at the Anteater Recreation Center
Your membership at the Anteater Recreation Center is already included in your tuition. If you are paying for a membership, then you should use it! Take workout classes at the ARC, or use some of the many workout machines and weights that they have. Burning calories and getting in shape is key to losing or preventing the Freshman Fifteen.
3. Don't go to Late Night too often
Late Night meals at the cafeteria are tempting because they are so tempting. They consist of yummy treats such as waffles, pizza, and french fries. Of course, these foods sound really good at night. However, it is best to stay away from Late Night because eating a lot of sugar at night time may lead to the Freshman Fifteen if done often.
4. Drink Green Tea or Water
It has been found that drinking Green tea can provide a boost in body metabolism, which can help someone maintain or lose weight. To boost your body's metabolism, always opt for iced green tea or regular green tea at the food cafeterias. This is a better option than sugary soda drinks that can leave you feeling dehydrated and jittery. Soda is okay every once in a while, but be sure to not make it a habit.
Eating healthy, working out, and drinking lots of water can really help you stay fit during your first year of college at UC Irvine. The Freshman Fifteen can happen, but it is definitely avoidable. Having cheat nights with food is okay, but be sure to bounce back quickly into a healthy routine in order to maintain your fitness!
---
---
Related Articles