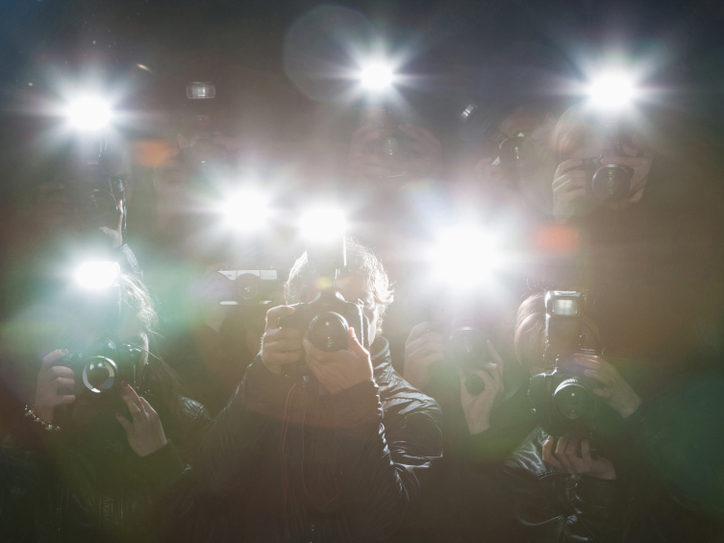 Although UCI has had a large number of famous alumni, not many people know since UCI is more widely recognized for its achievements in research. Famous alumni have achieved fame in the arts, writing, television, and athletics. Many people hear about famous alumni that go to other schools, but UCI has had its fair share of alumni that have made it on big screens and big sports teams.
1. Darren Fells
Darren Fells is a a football player that plays for the Detroit Lions of the National Football League. He went to UC Irvine from 2004-2008. Surprisingly, he did not play football for UCI. Instead, he played in the basketball team since UCI does not have a football team. He has also played for the Arizona Cardinals and the Seattle Seahawks.
2. Chris Kelly
Chris Kelly is a head writer for NBC's Saturday Night Live. At UC Irvine, he was greatly involved in improv. He must have been great at improv, because he has won five Emmy nominations for his work at Saturday Night Live. He has also been a staff writer at Funny or Die and The Onion. Kelly recalls on his graduation day at UC Irvine, he bought a one way ticket to New York City in order to follow his dreams to join the Upright Citizen's Brigade.
3. Tyler Hoechlin
Tyler Hoechlin is an American actor. During his time at UCI, he was more involved in baseball than in drama. He played baseball for the UC Irvine Anteaters, and had a recurring role on the TV show Seventh Heaven. In 2004, he was nominated at the Teen's Choice Awards for Breakout Male Star. He has also been in TV shows such as Supergirl and Departures, which also stars Nina Dobrev!
4. David Benioff
If you love Game of Thrones, then you love David Benioff. David Benioff is the co-writer and show runner of the TV show Game of Thrones. He was in the Creative Writing Program at UC Irvine after reading a book called The Mysteries of Pittsburgh by Michael Chabon, who was an alumnus at UCI. Benioff is also a screen writer and a novelist. His other notable work includes being a screen writer for X Men Origins: Wolverine in 2009. He worked on that script for three years!
5. Brady Anderson
Brady Anderson is a former outfielder for the Boston Red Sox and  Cleveland Indians for Major League Baseball. At UCI, he studied economics and played as an outfielder for the UCI Anteaters. He is the only other player, besides Barry Bonds, to have stolen 20 bases in one game! He is currently the vice president of baseball operations for the Baltimore Orioles.
UC Irvine has had many notable alumni. Students always hear about famous alumni that have attended other famous schools, and often fail to realize that UCI produces many big actors, writers, and athletes! The next time you are watching Game of Thrones, Saturday Night Live, or reruns of Seventh Heaven, be sure to remember your fellow anteaters. Only time can tell if you are the next famous alumnus from UC Irvine!
---
---
Related Articles