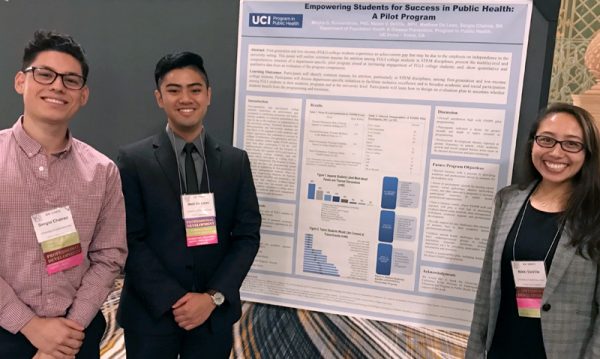 If you are a Public Health major at UC Irvine, it is required of you to take Public Health Practicum before you graduate. This course requires for you to intern at an organization or place for one quarter. During your time as an intern, you will have various high level writing assignments that you must complete. Although this course is tricky for many, there are different tips that can help you succeed in the course.
1. Pick a good place to intern
The number one task that you must do in Public Health Practicum is to be an intern somewhere that is pre approved by the Public Health department. Make sure you pick a place that is close to where you live, so that going there is not a hassle for you. You must also be sure to pick a place where you feel comfortable performing the duties asked. Be sure to ask any questions you may have when you go to different practicum sites to interview.
2. Always ask your writing editors how to improve
When you get your various writing assignments back from editors, which are typically public health TAs, make sure you look at the notes that they have regarding your writing material. After your class discussion, ask the editors how you can improve. It is also a good idea to give them examples of what you want to change in your draft, so that you have a sense of direction regarding what to change in the draft. The editors are the people who determine your grade, so it is best to know exactly what they are asking for when you get drafts or edits back.
3. Email your writing editors
If you are ever unclear about the edits that your writing editor has made, always feel free to email them. This will help improve your grade because not a lot of students in the Public Health Practicum page will feel comfortable enough emailing their editors. Make sure that you keep the email short and simple, since editors don't have a lot of time on their hands. If you ask simple questions, you will most likely get a more in depth response.
4. Have a good relationship with your supervisor
At the end of the course, your instructor will have the supervisor that you have been an intern for to fill out an evaluation sheet. Make sure you have a good relationship with your supervisor so that you get a good review. Having a good review will positively impact in your grade, whereas a bad review could deduct some points from your grade. It is also good to have a positive relationship with your supervisor that you intern for in case you need a letter of recommendation down the road.
Public Health Practicum is a time consuming and challenging course. However, there are definitely ways that you can get an A. Make sure you actually like the place that you are interning at, because it makes writing about it a lot more fun. If you put in a little extra work and work hard, you will do well in the class.
---
---
Related Articles