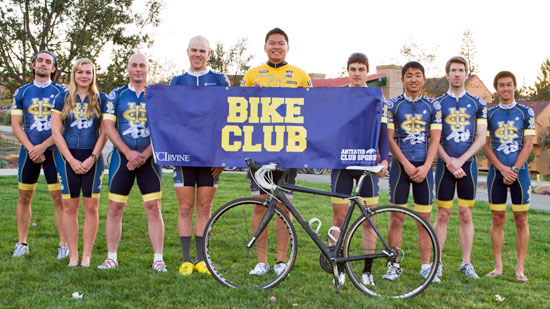 During your time at UC Irvine, you will eventually want to get involved with extracurricular activities. Many students try to join clubs, but are often overwhelmed with the large number of clubs that there are on campus. Luckily, some clubs are more established and heard of than others. If you want to join a well known club at UC Irvine, then keep reading!
1. Ski and Snowboard Club at UCI
The Ski and Snowboard Club at UCI is a really popular club because of all the fun trips that they get to go on. They go on trips and meet up with the Ski and Snowboard Clubs from other UC's. Joining the club is a great way to make new friends and to learn how to ski or snowboard. The club also has promotions for different ski and snowboarding events throughout the year that members can take advantage of.
2. Best Buddies of UCI
Best Buddies is a club that brings students together with members of the community that have intellectual disabilities. Students form one on one friendships with members that have disabilities, and spend time with them. This club is also great because it helps those who have disabilities acquire jobs and gain valuable friendships as well. Another bonus about this club is that every year, members get together to go on an annual Disneyland trip.
3. Flying Samaritans at UCI
Flying Samaritans is a club that gets students, doctors, dentists, and other types of healthcare professionals to all come together and go on a mission trip to Mexico. In Mexico, the club provides free health and dental care to people at a clinic. This is a great club to join if you are a pre-medical or pre-health student. A lot of people join this club, so you will definitely make some friends as well!
4. Co-SIGN at UCI
Co-SIGN at UCI stands for College Student Interest Group in Neurology at UCI. This is a really great club to join because many students benefit from the guest speakers and events that this club hosts. There are a lot of research opportunities, as well as other opportunities to get involved for students. If you join the club, you might have a newfound interest in Neurology!
There are many clubs at UC Irvine, which is evident from the plethora of clubs that set up booths during the first week of the year every year. Some clubs are more low-key, while other clubs are more popular. Although these four clubs are the most popular clubs at UC Irvine, feel free to join any club that truly interests you. Joining a club could lead to new interests and friends!
---
---
Related Articles