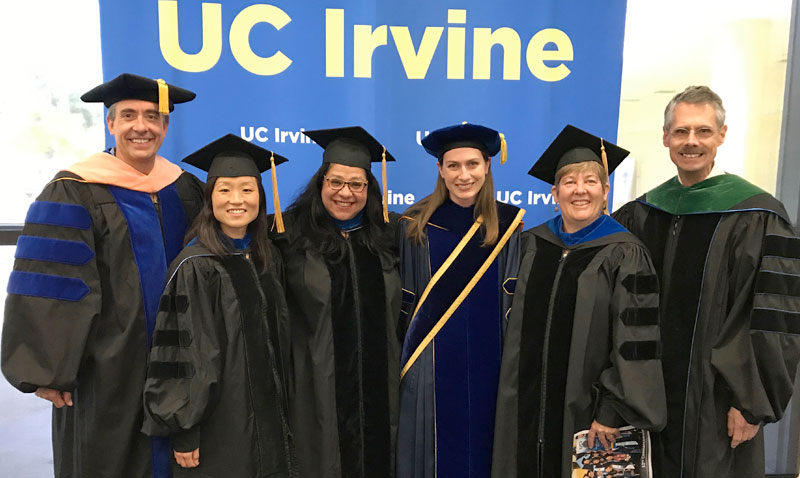 Public Health is a very interesting major that makes students think about how to solve health problems in many different types of settings. There are so many public health professors at UC Irvine, so sometimes it is a little hard picking which professor you should take for your classes. Luckily, some professors are more popular than others. This is because they are not only great teachers, but they also design their classes so that students can succeed.
1. Dr. Runnerstrom
Dr.Runnerstrom is a public health professor that teaches different types of courses throughout the year. She is more well known for teaching Public Health Practicum, which is a required course for all Public Health majors to take. It is a difficult course, but luckily she is very thorough with what she wants to see in your turned in work. She is extremely approachable, so don't be afraid to go to her office hours. Her research interests include behavioral and environmental influences on the well being of humans. The course code for Public Health Practicum is 89724.
2. Dr. Bic
If you are a public health major, chances are that you will take multiple classes with Dr. Bic. She is very welcoming and tells her students at the end of every lecture to eat their fruits and vegetables. There isn't one specific class that Dr. Bic teaches, but her level of difficulty for the class depends on what kind of class it is. For example, her Public Health 1 and 2 classes are relatively easy, while other classes that she teaches are a little more difficult. She is very welcoming and if you ever need help, she typically holds office hours. The course code for Public health 1 is 89000, and the course code for Public Health 2 is 89010.
3. Dr. Schuster
Dr. Schuster is a great professor, but her class can be a bit difficult depending on who the TA or the grader is for her class. She usually gives out the test questions before her tests, but your final score depends on the grader. Regardless, Dr. Schuster has a positive and uplifting attitude. She really wants her students to do well, so if you ever need help do not be afraid to ask for it! A course she always teaches is Health Behavior Theory, and the course code is 89100.
4. Dr. Schmidt
Dr. Schmidt is a very impressive professor because he brings public issues that are going on in the world and discusses it in the classroom. Because of this, students that take his class are aware of current events and what is going on in the world. His classes usually do not have any midterms or final, so students can really focus on the material being taught in the class. He also offers many different types of research positions for students! A course that Dr. Schmidt always teaches is Global Health Live, and the course code for this class is 89796. Another class he teaches is called "Public Health Law." This course is typically offered in the Spring, so be on the lookout for it when you pick your classes!
All of these professors are amazing professors to have during your time at UC Irvine. Each professor has a different teaching style, and you will learn different material from each professor. Be sure to sign up for classes with these professors. They will not disappoint!
---
---
Related Articles