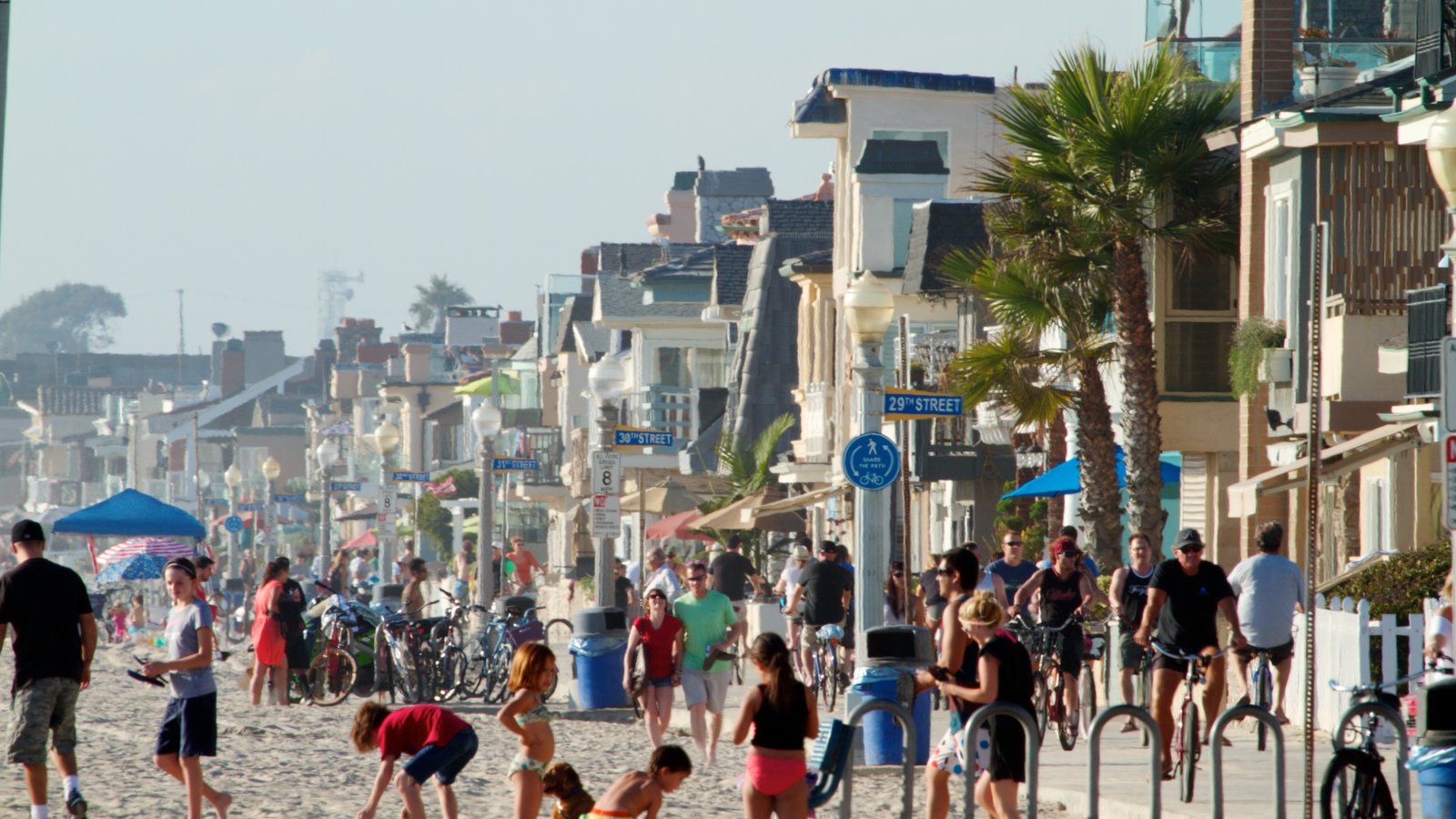 Located in Orange County, home to attractions such as glamorous beaches and iconic shopping malls, a student at UCI would never run out of places to visit on the weekends. Below are top five tourist attractions near UCI.
1. Newport Beach
A seaside city in Orange County, Newport Beach is also home to numerous sites and landmark. The Balboa fun zone, with a Ferris wheel, arcade games, and Discovery Cube's Ocean Quest, remains one of the most well-known Newport beach attractions. For a more romantic or relaxed getaway, dock and dine is a unique Newport dining experience. Guests can dine while cruising the harbor in their Duffy electric boats. For a more physical experience, consider surfing or renting a bike to cruise around the city for the day!
2. Laguna Beach
Equally as nice is laguna beach, a small coastal beach in Orange County known for its many art galleries and coves – and luxurious homes, of course. The Heisler Park and Crystal Cove State Park are among the most popular attractions there. When worn out from all the walking, stop by the kush fine art gallery for the unique art they offer!
3. Disneyland
Going to Orange County or UCI without paying a visit to Disneyland would be a huge regret. While the unfortunate thing being disney discontinued its SoCal Annual pass, a 3 day park hopper ticket would be more than enough for you to get on every ride at least once or twice. Acclaimed by many as "the happiest place on earth," Disneyland's magic works like a charm for people from age 3 to 80.
4. Mission San Juan Capistrano 
One of the remnants of 21 missions in California, Mission San Juan Capistrano is an attraction full of historical value. However, more than a place to feed the brain, the Orange County mission also feeds the camera. Its aesthetic chapel and artifacts are extremely well-kept and will give your IG feed a fresh look.
5. Anaheim Packing District 
Abandoned for decades, the Sunkist citrus-packing facility has been reborn as a multi-story food hall, with many of OC's top eateries. Whatever you crave, Anaheim Packing district provides. A short 19 minutes drive from UCI will bring you a uniquely cultural culinary experience!
There you have it- the five best tourist spots every UCI student should not miss out on! While UCI might not be a favorite when it comes to parties or the social scene on campus (especially weekends), the many attractions surrounding the campus itself offer memories that are much more long-lasting! Make this a bucket list of yours; and the next time when asked by family, or when dissed by a friend on how unexciting of a school UCI is, you could proudly showcase your knowledge on all the fun OC has to offer!
---
---
Related Articles