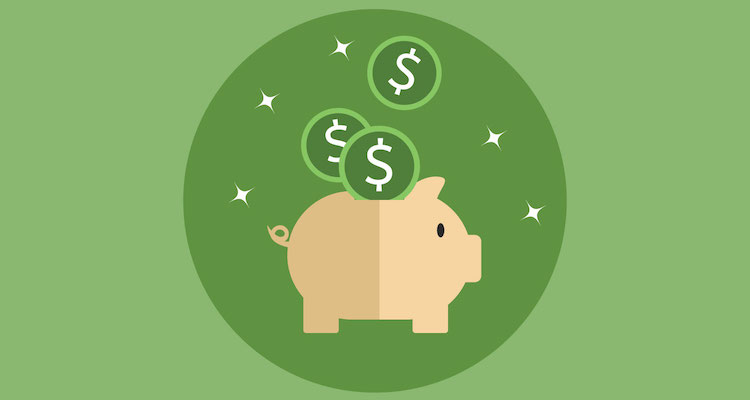 Saving money as a college student is almost everyone's goal. It is nice having a little extra cash in your wallet that you can use to pay rent, buy food, and more. UC Irvine, like any other college, can be costly. However, there are four great ways to save money as a UCI student! Keep reading to find out how to save money during your time at UC Irvine.
1. Take the Anteater Shuttle
Take the Anteater Shuttle for free instead of paying $270 dollars a quarter just to park on campus. The shuttle works for anyone's schedule because it comes to campus every ten to fifteen minutes. The shuttle goes to all major stops around campus, which is why many students that live both on campus and off campus use the shuttle. This is way better than spending money on a  parking ticket, and then risk getting a parking ticket!
2. Use the ARC instead of buying a Gym Membership
It is best to use the ARC to workout, which is the Anteater Recreation Center. Many students don't know that their ARC membership is included in their tuition, so there is no point in paying for a separate gym membership when you are technically paying for one already. The ARC is open from the early morning to late at night. It offers a variety of workout classes, and even has a pool! Be sure to utilize it and save your money.
3. Sign up for LARC sessions instead of hiring a tutor
At UCI, you can sign up for a LARC session which is a tutoring session that is held once a week for a class. These sessions are taught by students that have already taken the course, and are highly beneficial for students that want to succeed. LARC charges $100.00 a quarter, which is a lot cheaper than hiring a separate tutor to tutor you. If you are struggling with a class, try to check out the LARC tutoring that is offered!
4. Shop on Ring Road
Ring Road usually has vendors that come to campus and sell clothes, food, tablecloths, and more! Try to shop on Ring Road because these vendors sell goods for lower prices than those found in the store. The quality of what is being sold is just as good as those you would find in the store. Plus, you won't have to waste gas driving to the Spectrum to go shopping!
College is expensive, and almost every student struggles with finances during their four years of undergraduate studies. Luckily, UCI students are able to save their money when it comes to transportation, tutoring, clothes, and food. Be sure to be on the lookout for other great deals that are emailed to your @uci.edu email throughout the school year as well. Remember to not spend all your saved money on $2 boba!
---
---
Related Articles