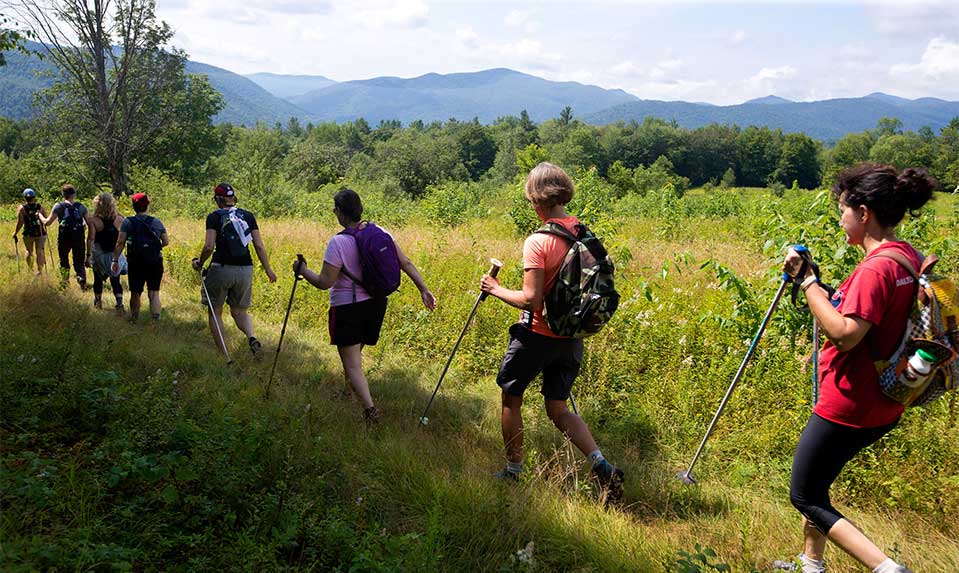 Being active and going outside to get some sunshine is a great way to take a break from school. Since hiking is good for both the mental and physical health of students, it is a great idea to grab a couple of friends and opt for an adventure outside! Some college campuses are not fortunate enough to have beautiful hiking trails inland or by the beach. However, UC Irvine has great hiking trails that students of all fitness types can go on. These trails are close to the campus, which make them ideal for a quick getaway!
1. Aliso and Woods Canyon Wilderness Park
The is a beautiful wilderness park. With so much to explore, it is impossible to get it done all in one day. There are many different trails to choose from, ranging from easy, moderate, to difficult. There is a specific trail, called the Wood Canyon Trail, that is a favorite among hikers because it has a unique and cool looking dripping cave. If you don't want to pay three dollars for parking, try parking on the Awma Road. It is free to park on the Awma Road, compared to the parking lot of the wilderness park. Be sure to check this trail out!
2. Quail Hill Trailhead
The Quail Hill Trailhead is about a 3 mile loop trail. It is an easy trail to find, and it goes in a very large circle. The trail is flat for the most part, which is ideal for students that don't want to sweat or work their bodies too much during the hike. The trail itself has gorgeous views of the city, and is usually never crowded. It is a great place to get a break from assignments and lecture since there is such beautiful scenery.
3. Laguna Coast Wilderness Park
There are multiple trails that people can choose to go on at the Laguna Coast Wilderness Park. It is a really great trail for those who like to run. There is also a lot of elevation changes in the trails which can help tone your body! There are different hiking trails based on the level of difficulty that you think is right for you. It is a great place to go if you are a beginner hiker or want an easy hike to appreciate your surroundings.
4. Peters Canyon Hike
Peters Canyon offers many different trails such straight, flat trails, and trails that contain a lot of hills. It is a relaxing trail and is located in Tustin, which is about 20 minutes away from the UC Irvine campus. Many UCI students like going to Peters Canyon because it has a lake that is visible in the summer and spring time. Students also like this trail because it gives them a break from hiking near the beach or other heavily populated areas. It is a good idea to branch off and explore different hiking trails than the ones you are used to!
5. Black Star Canyon Trail
Black Star Canyon trail is a more difficult trail because it contains a lot of rocks and rock climbing, compared to dirt path trails. However, the rock climbing does not ward people off because there is a sweet surprise at this trail- a waterfall! Be sure to wear long pants when you are on this hike because there is poison ivy that could brush up against you. However, if you stay on the main trail, the poison ivy shouldn't be a huge problem. It is a very fun hike that not only gets you away from the busy city but also gives you a full body workout!
Hiking is great for the soul. It allows for you to explore your surroundings, and to appreciate where you are in the moment. If you are the kind of student that likes to get a break from the world and social media, hiking is a great way to get away from everything for a little bit of time. On the other hand, if you are the kind of student that likes to show everything off, you can get some pretty cool instagram posts on beautiful hikes as well! Go hiking- just do it!
---
---
Related Articles