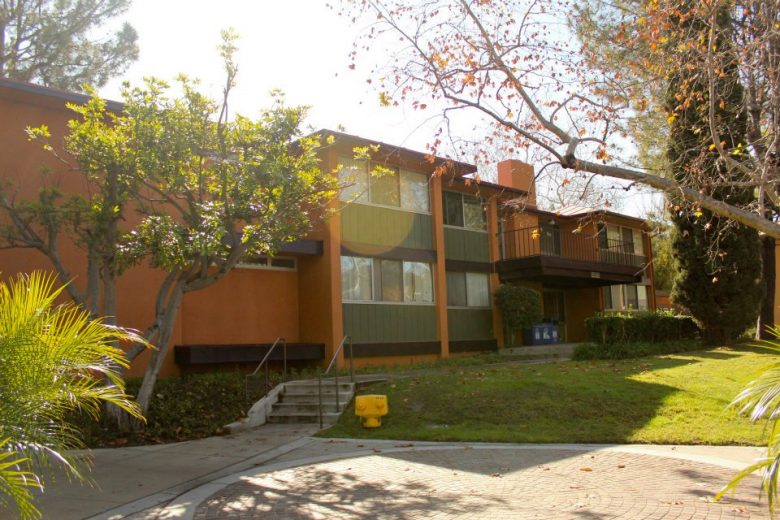 Mesa Court is a great place to live because it is known as the more social dorm. Every place to live on campus or near campus has its pros and cons. While Mesa Court is fun, some say that the rooms sometimes get overcrowded. Of course, Mesa Court has its ups and downs. If you are looking into living at Mesa Court soon, then keep reading to find out if this is the place for you!
1. Pro: Mesa Court is sociable and fun
Mesa Court has students that are typically more sociable, outgoing, and adventurous. That is not to say that these types of students don't live in Middle Earth, but Mesa Court just has a lot more of these students. A lot of people in Greek life typically live in Mesa Court during their first year, so you will find that there are more parties and events. This is great for people looking for the typical "college experience." If you prefer to live somewhere very quiet, then it is best that you live in Middle Earth.
2. Con: The rooms are very small.
The majority of halls in Mesa Court have rooms that are small. These rooms are good enough to fit two people in, but definitely not three people. Unfortunately, Mesa Court has been starting to fit three people to a room in some of the halls. These rooms often end up crowded and do not allow students to have their personal space. If you don't mind sharing and getting extremely close with your roommates, then Mesa Court should be fine for you. On the other hand, if you prefer to have your space then it is best that you try rooming off campus or in Middle Earth.
3. Pro: Close to the Mesa Court Commons
The food at Mesa Court, especially the breakfast, is pretty good for "dorm food." A lot of kids from Middle Earth tend to walk to the Mesa Court commons to have breakfast there, but the students in Mesa Court just have to take a couple steps and they're there! This is convenient if you don't want to walk a lot first thing in the morning during breakfast time. Breakfast is said to be the best meal, while lunch is typically the worst.
4. Con: The bathrooms are smaller
In many of the halls at Mesa Court, there are only three stalls in the bathrooms and two showers. This can be inconvenient if you are in a hurry to use the restroom or take a shower. The good news is that there are bathrooms on each floor of the halls in Mesa Court. If the bathrooms on your floor are occupied, you can always go to a different floor.
5. Pro: It is very close to the Student Center
The Student Center at UCI has everything, ranging from Panda Express, a bank, and the Anthill Pub. It is convenient to be close to the Student Center because you will not have to walk very far if you need something from there. A lot of students that live in Middle Earth, for example, complain about how far they have to walk just to grab food from Jamba Juice at the Student Center. Being so close to the Student Center definitely has its perks.
6. Con: It is far away from the Engineering and Biological Sciences Buildings
If you are an Engineering or Biological Sciences major, you may want to rethink living in Mesa Court. If you do live in Mesa Court, you will need to set your alarm about fifteen minutes earlier than usual in order to make it to your classes in the Engineering or Biological Sciences Building. Many people that work as student tour guides at UCI often tell incoming students to not pick where they live based on their classes, but sometimes it is nicer to be close to your lecture halls. Of course, it is up to you to decide!
Living in Mesa Court sure does have its perks! It has tasty food, a fun atmosphere, and is very close to the student center. Be aware that Mesa Court is not the best place to live if you are looking for an extremely quiet atmosphere since it has a lot of fun parties, games, and activities going on. Overall, Mesa Court is a great place to live during your first year at UCI because you will meet many unique people and you will create everlasting memories.
---
---
Related Articles