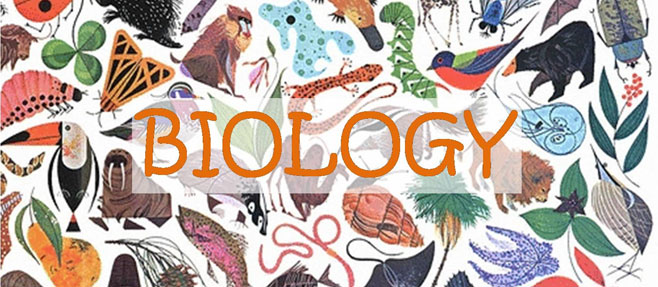 Biology at UC Irvine can be a tough subject for some people, but it definitely helps to take Biology classes with good professors! Having a great professor can help you understand the lecture material being presented, and potentially make you feel more comfortable. Many Biology professors at UCI are amazing and knowledgable, but there are five professors that students always look for when it is time to register for classes.  Unfortunately, course codes cannot be included since these professors may teach a variety of different courses depending on the quarter and what the Biology department assigns them. Keep reading to find out who the top five best Biology professors are at UC Irvine!
1. Professor Burley
Many students say that taking a class with Professor Burley inspires them to stay Biology majors or to even specialize in Ecology. She makes understandable connections during class and shows how the lecture material is relevant to everyday life. If students are struggling, she goes out of her way to give them resources in order to help them perform better on midterms. She is easy to talk to as well, so she may be a good professor to ask a letter of recommendation from if needed.
2. Professor Shaffer
Professor Shaffer is a professor at UC Irvine and he is most well known for being so engaging during lecture! He isn't the easiest professor, but he is more than welcoming to his students and encourages the class to attend office hours to ask questions. It is best to do his reading guides and to take notes in the class, because sometimes he doesn't post his lecture slides. He curves the class at the end, so students end up generally doing well in the class. He isn't an easy professor, but he is a professor that teaches extremely well!
3. Professor Nicholas
Professor Nicholas incorporates humor into her lectures, which makes it easy to listen to what she has to say. If you don't understand something about the lecture material, she will explain it to you until you understand it. She is also very generous with extra credit. If the class does not seem to be performing well due to difficult exams, she usually gives out extra credit. She is not only a knowledgable professor with a great academic background, but she is also good at teaching as well.
4. Professor Gandhi
Professor Gandhi is a well respected professor. He does have difficult lectures, but the key to doing well in his class is going to the review sessions. He writes very straight forward tests and is said to be a generous and amazing person because he cares about the wellbeing of his students. It is encouraged to take a class with him- you won't regret it!
It is always nice knowing which professors to take classes with. Having professors that care about you and that can teach the lecture material effectively takes a lot less stress off of you as a student. Be sure to look for these names when you are signing up for classes. These professors teach different classes each quarter, so make sure you are signing up for the right course!
---
---
Related Articles