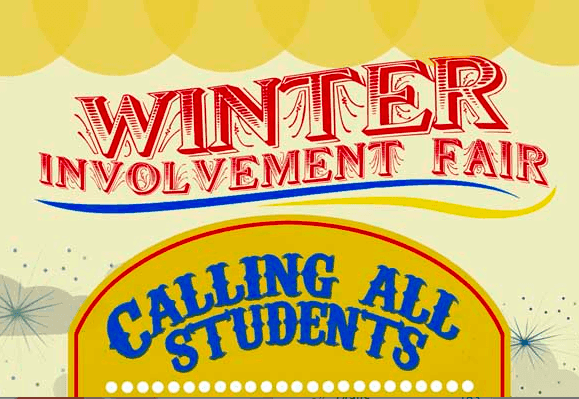 If you are regretting not joining any clubs last quarter, then you are in luck! Every year, UCI hosts the Winter Involvement Fair. This involvement fair allows for all registered clubs and organizations to share information about their club and to recruit new members. It is a great way to make new friends, find a new passion, or improve your resume. Keep reading to find out the five reasons as to why you should attend the winter involvement fair at UCI.
1. You will be exposed to all registered clubs on campus
Instead of online searching for clubs to join, you will actually be exposed to registered clubs on campus. This can allow you to get a better feel for what the club's goals are. You can also meet other club members and talk about your interests or what you are looking to get out of joining the club. Getting more information about what the club is about is a good way to determine whether or not you really want to join the club. This experience isn't available on the internet, it is only available in person!
2. There are performances by singers and bands
The winter involvement fair is held in Aldrich Park. A large stage is built in the middle of the park, and different types of performers perform during the fair. For the 2018 involvement fair, there has been performances arranged by Andaaz, Vermillion Vocalists, and Hawaii Club! Even if you are not interested in joining a club, this is a great event for you to sit on the grass and jam out to music with your friends.
3. Free food
There is tasty and free food offered at the winter involvement fair. The food usually varies each year, but it is always nice getting free food- especially as a college student. Sometimes, there is free pizza or hotdogs. It is usual for booths to include edible prizes as well if you participate in their games or listen to what they have to say.
4. Find a New Passion
You don't always need to join a club that correlates with your major. Going to the winter involvement fair will expose you to sustainability club, or camping club! This is a great way to find a new hobby or interest that you have been wanting to try. There are many clubs that are geared towards hobbies and have no academical aspects to them. These clubs are great to join- especially if you are overwhelmed with school.
5. Start your own club
If you don't like what you see at the winter involvement fair, then you can always start your own club! This is a great idea which shows leadership and determination. Going to the winter involvement fair will help you find what you are really looking for. If you decide to start your own club on campus, you can always ask for advice at the booths during the fair.
The winter involvement fair is a great fair to go to be exposed to the different clubs and organizations that UC Irvine has to offer. It is a great idea to go if you are looking to get a general feel of the clubs on campus, or if you forgot to go to the involvement fair during fall quarter. Regardless of why you want to go, the winter involvement fair offers many great opportunities for undergraduate students. Be sure to attend, especially since it is your last chance to be exposed to all the clubs and organizations at UC Irvine.
---
---
Related Articles