Back to University of California - Irvine Blogs
The Pros and Cons of Going Through Winter Recruitment at UC Irvine
Greek life is a big part of UC Irvine. Many girls go through formal recruitment in the fall in order to be exposed to all of the sororities. Other girls don't realize they want to join a sorority until after fall quarter. Going through winter recruitment is said to be a little easier than fall recruitment, but there are definitely pros and cons that are associated with the process. Keep reading to find out if winter recruitment is right for you.
1. Pro: You don't need to walk around in heels all day
A major pro of winter recruitment is that you do not have to walk around in heels all day to visit all of the different sorority houses. Instead, you can get in contact about winter recruitment with the head of recruitment, and go through the winter recruitment from there. Each sorority does something different for winter recruitment, and so it depends on what sorority you are interested in. However, it is said to be a little more easier on the feet if you do not go through fall recruitment.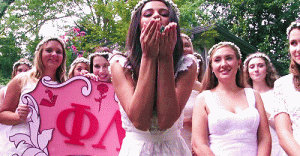 2. Con: You don't meet all the sororities
Not meeting all the different girls in the sororities is a con because you are not exposing yourself to all the different sororities that you could join. Sometimes, meeting the people that are in a sorority could change your mind about whether or not you want to join it or not. Be sure to have a very open mind and to be sure that you want to go through winter recruitment. You are typically only allowed to go through winter recruitment for one sorority only.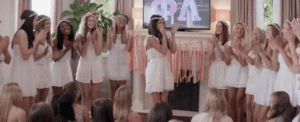 3. Pro: You can go through recruitment for exactly the sorority you want
Not meeting all the sororities could be a pro, though, if you know for sure exactly what sorority you want to join. Then, you can focus all of your time and energy on winter recruitment with the specific sorority that you want. Sometimes, it is easier for people to go through winter recruitment rather than fall for this reason.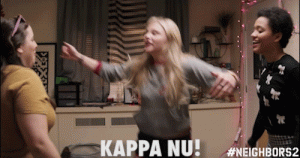 4. Con: You do not meet other girls going through recruitment
Going through fall recruitment is very fun because you get to meet other girls that are going through the process as well. Although not all the girls that you will meet will join your sorority, they will be girls that you will stay friends with for all of college! Recruitment is a tiring yet fun process and you will make a lot of memories with the girls that you spend time with.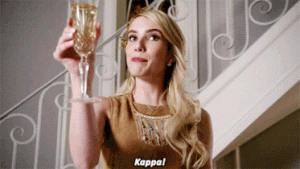 5. Pro/Con: You have a smaller pledge class
This could be either a pro or a con, but having a smaller pledge class does have it quirks. You get to know the girls faster, and you get extremely close with all of the girls. This is great because you will also learn everyones names a lot faster! Of course, others prefer to have a large pledge class. If that is the case, then it is best that you go through fall recruitment.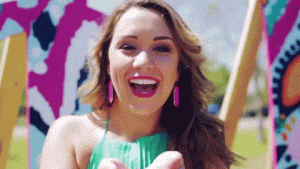 Recruitment is an extremely fun process that allows for girls to find a place that they can call their second home during college. Going through winter recruitment definitely has its pros and cons, so be sure to do your research before you decide to go through it. Being exposed to different sororities may be the best for someone that is freshman or new to the school, but if you are already well aquatinted with the school and know what you want, then going through winter recruitment shouldn't be a problem. Have fun!
---
Suggested Articles in University of California - Irvine