Back to University of California - Irvine Blogs
Best Places to Work Out at UCI (Without a Gym or Equipment)
Sometimes, being in class all day can get pretty tiring. Being indoors, in general, can get old. The good news is that when it comes to working out,
UCI
and its surrounding locations has many different places that students can work out while being outside and enjoying fresh air. Keep reading to find where you can enjoy a quick workout outdoors.
1. Aldrich Park dirt road
Aldrich Park is a great area to go running on the dirt road. There is also incline there, which will helps tone your legs. It is an open space and it is not very crowded during the weekend either, which allows you to run as fast as you want without having to worry about bumping into too many people on the dirt roads. A good idea is to run from humanities to biological sciences because they are totally far away.
2. The stairs by the Humanities building
Going up and down the stairs by the humanities building is a great way to stay in shape. There are a lot of stairs and they are spaced well enough, so it is easy to run up and down them. This is great if you are looking for incline or to get a hard workout for your thighs. It is the equivalent as stair master at the gym, except it is outdoors and for free!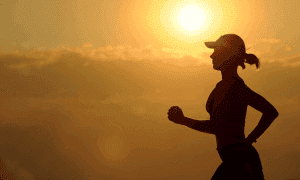 3. Run from Mesa Court to Middle Earth
Mesa Court and Middle Earth are far away from one another. If you are looking to get a couple miles in while jogging, try running from one dorm to another dorm. This will give you a definite place to run to, so you can mentally keep track of how close or far away you are from each dorm. You might even run into a few freshman that you know!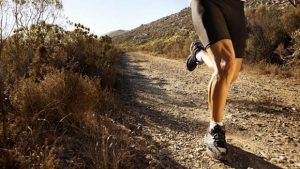 4. The basketball courts at Middle Earth
Playing basketball is a great way to stay in shape without using the gym. There is a basketball court at Middle Earth that you can play a game of basketball at. Basketballs are provided for you if you have your student ID and want to check one out. If you are not a freshman, you may need to bring your own basketball. Gather a group of friends and play basketball together as a nice high intensity workout.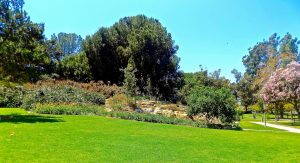 5. Swim at Newport Beach
Although this option isn't at
UCI
directly, Newport Beach is very close to the
UC Irvine
campus. Going for a swim in the water is a great way to get a workout in- especially on a hot day! After that, you can feel refreshed and grab some food at the many places to eat by the pier. This is a great mental and physical exercise.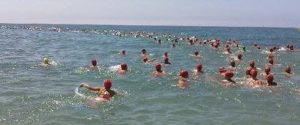 The next time you find yourself in a slump, try working out outdoors! It is a great way to clear your mind and disconnect from the indoors. There are many free, unique ways to workout without having to get a gym membership or drive. Try it sometime!
---
Suggested Articles in University of California - Irvine