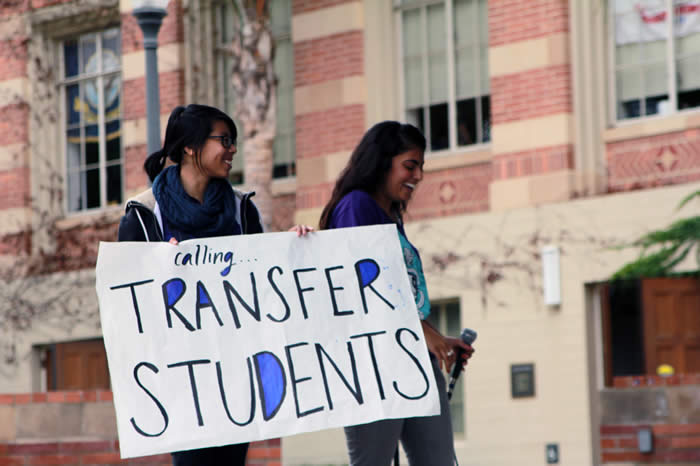 Being a transfer student at UCLA can be a unique and exciting experience. Here are some tips and tricks to getting the most out of your time and making your UCLA career a success.
1. Get All of The Information You Can A.S.A.P.
Scheduling a meeting with a counselor is 100x harder at your University and they have less time to focus on you as an individual. Pay close attention at orientations so that you can be as well informed as possible.2
2. Try to Live With Other Transfers
Being a transfer student is a weird middle ground. You aren't a seasoned vet like other people who are your age, but you are probably still more mature than most of the incoming freshman. It'll be easier to identify with other transfer students. Especially at first.
3. Meet People Who Are in Your Major
University is going to be a lot more difficult than Junior College. Befriending people within your major that you can study with will make the transition easier and less stressful.
4. Leave Your Door Deadbolted!
You will meet significantly more people if you are available and one of the easiest ways to do this is to leave your door open when you are in the dorm. People can walk by and introduce themselves and it is a great way to make friends.
5. Join a Club
Whether it is a club, greek life, or a sports team, find something that you are interested in and there will almost certainly be other people who are interested in the same thing! It's an excellent way to meet new people and make connections.
6. Set Up Good Study Habits
One of the hardest things about coming to a new environment will be the recreating of old study habits that got you into your school, while in a far less private environment. Try to set yourself a time and place where you will be able to focus on studying!
7. Don't Try to Take Over the Whole School at Once
Although you should try to be as involved as possible, you should also be careful not to overextend yourself. Time is one of your most valuable resources, just try to use it wisely!
8. Find Time to Relax
With all that is going on around you, one of the most difficult things to do will be to find alone time. Your life will be significantly more enjoyable if you take some time to just kick back and not stress over anything.
9. Be Financially Responsible  
One of the first things that you will learn is that $100 dollars is not that much money when you have to feed yourself for the month. Although it's tempting not to, try to be responsible with your bank account.
10. Don't Be Afraid to Reach Out
If you do feel overwhelmed or stressed, reach out! There are tons of resources available and peers who will be there to help you. Feeling overwhelmed is much more common than you might think, and there isn't something wrong with you if you will this way
If you need any more information about being an incoming UCLA transfer, be sure to visit the transfer center! They would be more than happy to help you out!
---
---