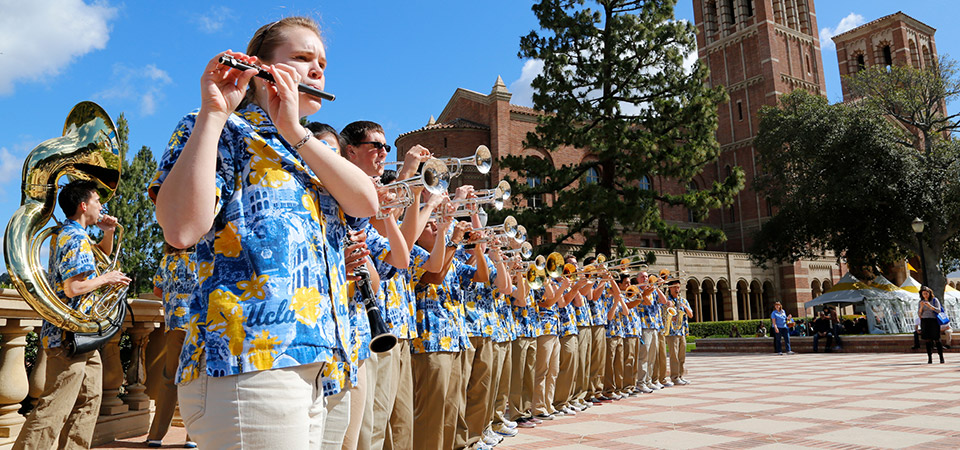 As UCLA approaches its 100th anniversary, there's so much to be admired when it comes to the academics and athletics that the school has to offer today. Here are just a few new things to look out for this year!
1. We Are #1
If you haven't already heard, UCLA is now ranked as the #1 public University, taking the top spot from UC Berkeley.
2. Free Mental Health Screenings
UCLA is offering new incoming students free mental health screenings and treatments! If you feel the need, definitely take advantage!
3. Online Academic Journal
UCLA's Anderson Review allows more people the access to academic journals, which helps to spread knowledge to a wider basis.
4. University of California Cancer Consortium
UCLA is joining together with other Universities of California in order to further cancer research.
5. First-To-Go
The First To Go living and learning community is an entire floor in one of UCLA's housing halls, which consists only of students who are the first in their families to attend a 4-year college.
6. The Mo Austin Basketball Center
Although this won't be completed officially until Winter Quarter, construction crews are putting the finishing touches on UCLA's newest recreational addition.
7. Trial Advocacy Program
Thanks to a generous donation from A. Barry Cappello, UCLA will soon be home to a Trial Advocacy Program, which focuses on improving skills in trial proceedings.
8. Center for Diverse Leadership in Science
UCLA has become home to the first university-based center for diversity in the scientific field. Furthering the University's goals of scientific advancement and inclusion.
9. Mildred E. Mathias Botanical Garden
With the newly added La Kretz Garden Pavilion, the Mildred E. Mathias Botanical Garden begins its series of new renovations. Be sure to check it out!
10. New Students
UCLA is welcoming 9,000 new Bruins this fall! Be sure to meet the incoming transfers and freshman!
Make sure that the four years you have at college are years that you are spending exploring the activities, people and events on this ever-evolving campus!
---
---
Related Articles