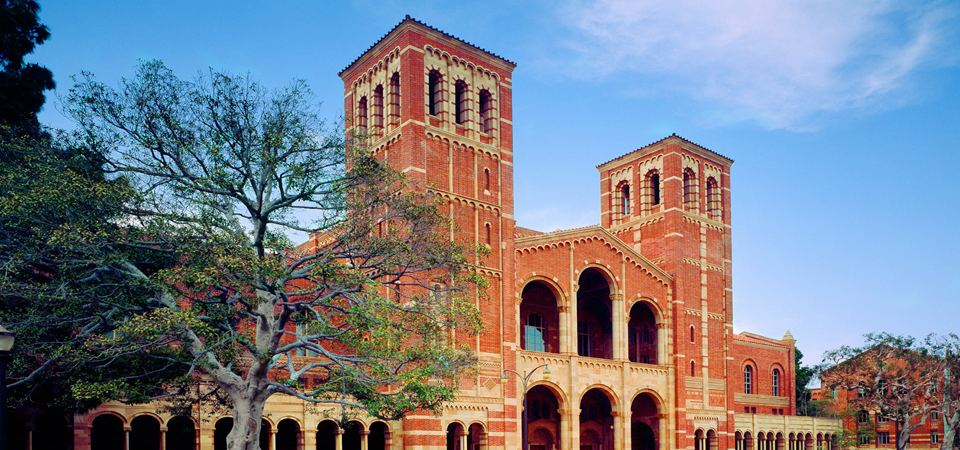 UCLA has recently been rated the number one public university in the country – and the food and academics aren't the only reasons why!  Here's 7 reasons UCLA is the single nicest university in existence.
1. Admissions Staff
Applying to college is notoriously a headache – and one of the biggest reasons is the bureaucracy.  It's never fun filling out page after page of your name, address, date of birth, and then sending high school transcripts, writing essays, and keeping all of the deadlines and due dates in your head.  But UCLA's admissions team makes the process as painless as possible – got a question?  Reach out to the office of admissions and they'll help you every step of the way!  They're easily available and always sure to return your calls – with lots of helpful admissions tips along the way!

2. Faculty
Ever walked into class feeling intimidated?  Never fear – you won't have to worry about that at UCLA.  The professors here are very friendly and open – they love questions, and they love connecting with their students.  If you can't make it to office hours, you can always reach them by email, or chat after class.  If you're visiting UCLA, or interested in a class you haven't enrolled in, you're always welcome to sit in and say hi!

3. TAs…
Having trouble with a project or homework assignment, and can't contact the professor?  No worries – the teaching assistants are here to help!  They're constantly holding office hours, and you only need to check CCLE to know when and where.  Discussion sessions are wonderfully informal and friendly, and the TAs are definitely here to help.  They know their stuff, and they're happy to prove it!
4. …and LAs!
If the TAs aren't enough, UCLA is implementing a lovely system of learning assistants.  Just a little bit more informal and even more approachable than your TAs, the LAs are sure to help you land that perfect 4.0.

5. Clubs
Academics aside, you're sure to find a niche for yourself here at UCLA.  With a campus as big as ours, there's a club for just about everything – K-Pop choreography, Japanese animation, succulents, even bananas… if you can think of it, you can find it here.

6. Greek Life
Once you join Greek life here, you've definitely joined a family.  You'll do everything together – and have an absolute blast!  And if you're looking for a good party, look no further – you just have to take a stroll down Gayley, a five minute walk from the dorms.  Your biggest problem will be choosing the best one!
7. Bruins Do It Best
Basically, the people here are amazing.  Even if you aren't part of a club, you'll definitely be able to find like-minded souls.  And if you don't have time for faculty, TAs, or LAs, your friendly fellow students are always there to help!  There's always some study group or midterm coaching session going on especially for you, no matter what class or major you're in.  And here at UCLA, even the chefs and personnel are part of the family!
If you come to UCLA, you'll definitely be part of a family.  You don't have to be Bruintized – or take the oath at the Inverted Fountain – to be a true Bruin.  All you have to do is walk on campus and say hi – and you know that no matter what, you'll always have someone to help you whenever you're in a sticky spot.  More than that, you'll have friends that will last a lifetime, and a campus that will always feel like home.  Come to UCLA – we'll always have a place for you!  Go Bruins!
---
---
Related Articles