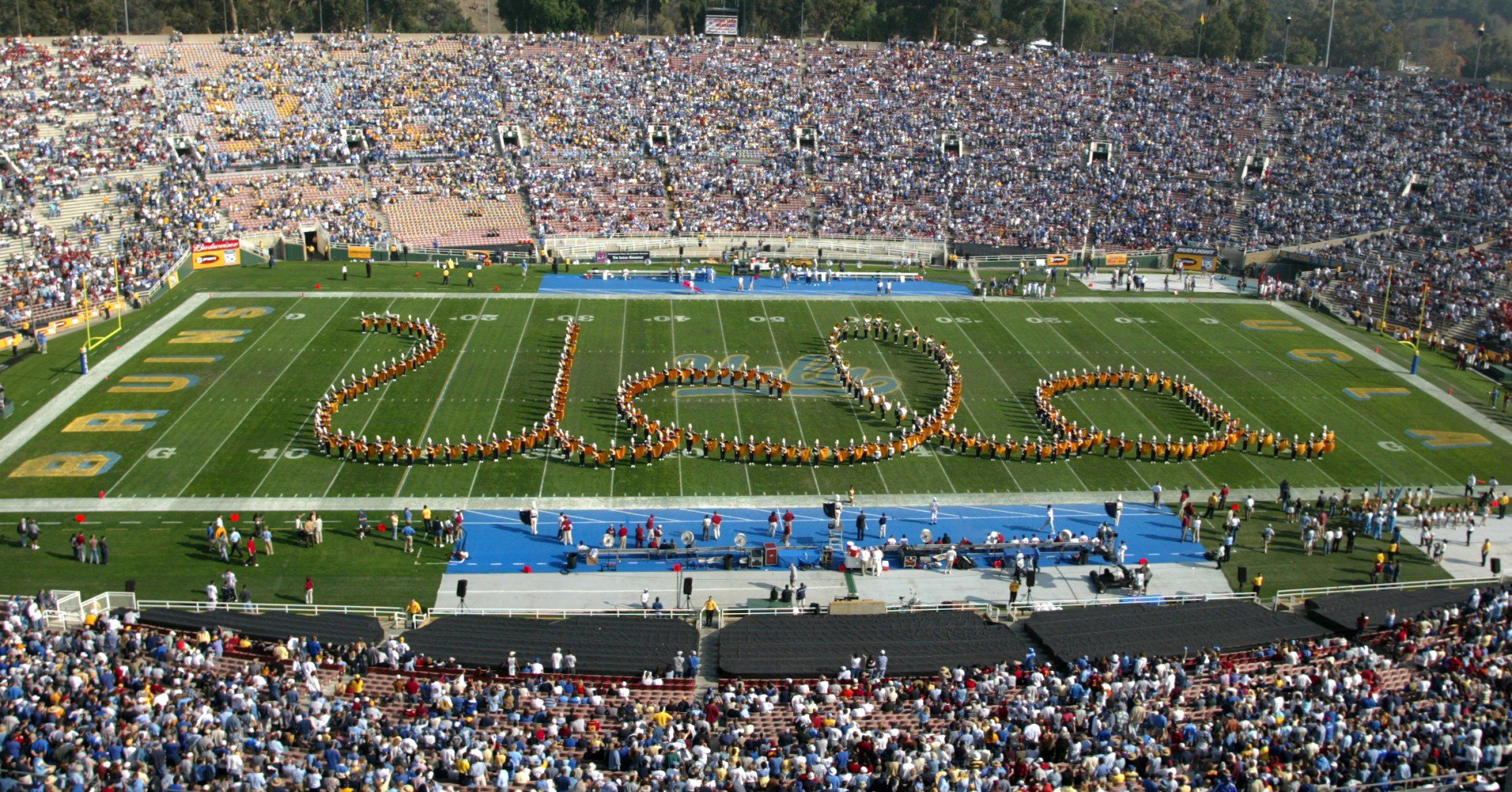 From 8 AM's in Public Affairs to 45-minute rides to the Rose Bowl, there are certain experiences that only true Bruins can share. Besides bleeding blue and gold, you know you go to UCLA if you've considered any of the following (and we know you have!)
Here are 20 things you only understand if you go to UCLA:
1. You've considered Ubering to your 8 AM in Pub Aff or Dodd.
I mean it's under $5. And you've got 9 minutes to get there. In the rain.
2. Your sophomore dream house is to just live in a dorm that doesn't require the hell stairs.
Sproul or Holly or Sunset or anything that will save me from walking another set of freaking stairs.
3. You've considered petitioning for a Starbucks on campus.
The walk to Westwood is cute and fun the first few times you do it. And then it's second week midterms and ain't nobody got time for that.
4. You know there are the nice religious protestors, and then mean Jesus guy.
And you've already watched the video of Professor Scerri taking him down. And you remember how lucky you are to be at such a diverse university.
5. Even though you live in the same city as Miley Cyrus and Adam Levine, Gene Block is about as close as you're getting to celebrity sightings.
Except for Madison Kocian. She's everywhere!
6. It is not funny to splash someone with the holy water from the Inverted Fountain before graduation.
Absolutely not.
7. Someone is always selling 85 Degrees on Bruinwalk.
So you can get some freshly-baked goods all while saving yourself the trip to Westwood and supporting one of the many organizations making a difference on campus.
8. You can have a wonderful view of the campus or city, or you can have the wonderful view of the dorm building across from you.
It's all luck of the draw.
9. The weather is very different from the brochures they gave you at Bruin day.
(Currently: raining like hell is descending upon us).
10. There's week 2 midterms. And Week 9 midterms. What?
Mostly for South Campus majors, but the quarter system really screws you over sometimes.
11. The tour groups.
There are high school tour groups. International tour groups. Tour groups for disadvantaged students. Tour groups for advantaged students. Tour groups for everyone!
12. And everyday you get to see a group of newbies fumbling during the 8 clap.
You skip the 6th step on Janss steps and rub the back of the Bruin Bears' right paw before you run to an exam.
I mean it's superstition, but you never know.
13. Thirsty Thursday… right before your 8 AM chem lab Friday.
Well, you could always move your parties to the weekend I guess. You know, the ones where you just sit in your dorm alone and watch netflix?
14. You appreciate John Wooden. You just never go to the gym that was named after him.
Unless you're on a dance team. Then you're either always at Wooden or practicing in a parking lot.
15. If you're South Campus, the curve is always in your favor.
If you're North Campus, it depends on if the essay you wrote agrees with the TA's opinion on the topic.
16. The views are the worth the climb.
Especially during sunset.
17. You know that the best week was zero week.
You wish they had a zero week every quarter, but quickly retract that idea because that means you're in school longer 🙁
18. You know you're getting a quality education with some of the most well-rounded and successful students around the world.
You'll never be challenged in such a unique environment again.
19. It is possible to wear shorts year-round in LA.
You will be miserable. But it is possible.
20. Bruin pride is everywhere.
Go Bruins!
---
---