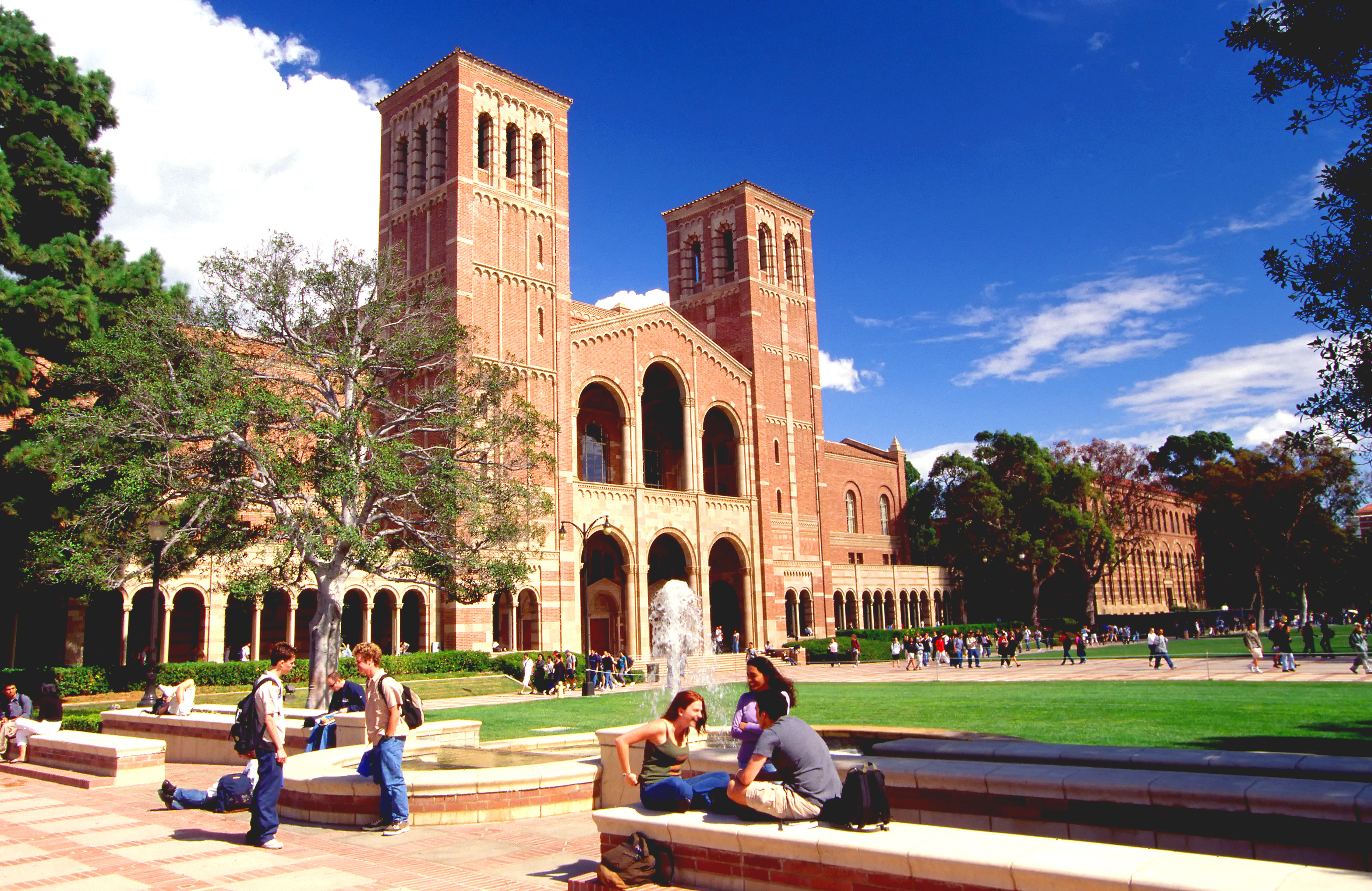 UCLA has quickly risen to prominence as one of the most prestigious universities in the world, offering dozens of degrees to some of the brightest students in the nation. If you're considering attending, or you already attend, or you're one of the hundreds of thousands of Bruins who stand proud and strong around the world, check out this list of fun facts about this wonderful campus. Here are 10 Fun Facts about UCLA:
1. UCLA was the most applied to school in the country in 2016.
UCLA beat Berkeley by almost 10000 submissions- that's nearly a hundred and twenty-thousand students competing for only seventeen thousand spots. 41 percent of applicants would also be the first to attend college in their family, perhaps due to the variety of resources for first-generation students.
2. UCLA started out as a baby Berkeley.
It was the southern extension of the first UC campus, and only became independent in 1951. The new campus in Westwood originally opened in 1929 with only Royce Hall, Powell Library, the Humanities building, and Haines Hall.
3. The Internet started at UCLA.
In 3420 Boelter Hall, the first internet message sent to Stanford Research Institute was "LO" because the system stopped working after the first two letters of the word "LOGIN" were sent. You'll get to see the room where the miracle happened on your next UCLA tour!
4. Dozens of films have been shot on the campus, and it's even been used as the Harvard campus in Legally Blonde.
Other films that were shot on campus include Jobs, The House Bunny, Accepted, Road Trip and Gilmore Girls.
5. The two towers of the building of Royce Hall has 52 differences between the left and right side.
Can you spot them all?
6. There is tons of freaking stairs.
To start with, there's the Janss steps, the Covel Steps, 1919 Steps, De Neve Stairs, Bunche Hall Stairs, Franz Hall stairs, Ackerman Stairs, Sunset Rec Stairs, Hedrick Stairs, etc. etc. and etc.
7. There are 16 past UCLA basketball players who are currently playing in the NBA.
The Bruin Men's Basketball team also hold 11 national titles for NCAA, 10 of which were earned under famed coach John Wooden.
8. We weren't always Bruins.
We started out as Cubs, Grizzlies and finally Bruins. And we're over 500,000 strong.
9. There are more than 68 Greek-letter organizations on campus.
UCLA is home to cultural, academic and social fraternities and sororities- who collectively donate hundreds of thousands of dollars each year to philanthropic organizations, throw a crazy amount of parties, and continue to be a great influence on the campus community.
10. The campus rivalry has led to some really cool pranks.
The pranksters have been a little quiet recently, but past history has included painted crickets, manure thrown out of parachutes, and bleaching the Rose Bowl game field with the UCLA logo.
---
---
Related Articles